Sixteen-year-old Trey Mallory is moving up in the Antigua & Barbuda St John's Wadadli Bowl clinching a win against the No. 1 seed.
The Wadadli Bowl, ITF [International Tennis Federation] tournament, is currently being played at the National Tennis Centre Campsite, in St John's Antigua & Barbuda this week.
This event is a boys under 18 event and Trey Mallory has made it to the Semi-Finals today. Mallory had his best win ever today defeating the No. 1 seed in the tournament Jeffrey Fradkin of the United States in a convincing match 6-4, 6-1.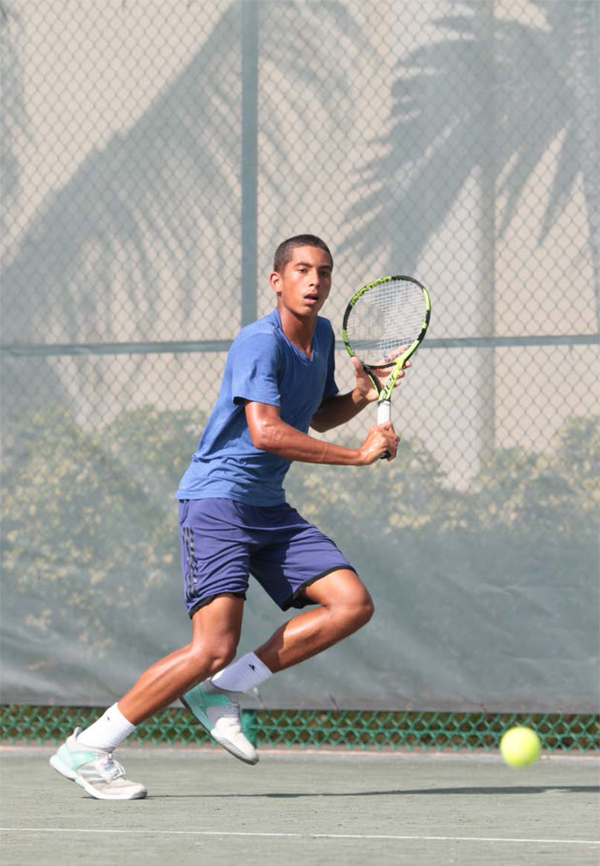 Mallory's opponent was not only ranked No. 1 in the tournament but has a combined ITF world ranking of 480. This is the highest level that Mallory has attained to date and no doubt he will be in contention for some increased ITF ranking points.
Mallory's journey to the Semi-Finals of the Wadadli Bowl saw him defeat Aidan Nirel Gregory Bosquet of St. Lucia in his opening match with a score of 6-3, 6-1. Mallory then faced No. 8 seed Romani Mayers of Barbados.
This match saw Mallory come from behind to win a three-set nail bitter with a score of 4-6,6-4, 6-4. With rain delays having backed up play, in the semi-finals Mallory now faces No. 7 seed Arthur De Souza Fonseca of Brazil.
In addition to this Trey Mallory teamed up with his partner Philippe Mercelina [of the Netherlands] to make it to the Semi-finals in doubles. Mallory and Mercelina will face the tournament No. 1 seeds of Tom Leblanc Cavalerie [France] & Alvin Nicholas Tudorica [Canada].

Read More About