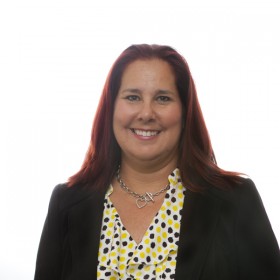 [Written by Nadia Laws]
Nothing worthwhile comes easy – that's something business owner Coral Wells, of ConnectTech and W&W Solutions Ltd, discovered last year when taking the StreetWise 'MBA' programme.
She embarked on the six month course in January 2017, hoping to network with other CEOs/ established local entrepreneurs, and also to gain expert advice on how to better structure her business finances.
"In the beginning the programme was overwhelming and a lot of work," Mrs. Wells explained. "You have to be dedicated because you are only going to get out of it what you put into it.
"If you don't want to do the research, the course readings and attend regular meet ups with other classmates then you won't get much from a programme like this. But on the flip side, if you apply yourself the sky really is the limit."
Currently being offered through the Bermuda Economic Development Corporation [BEDC], StreetWise 'MBA' is a programme available to business owners looking to strengthen and scale their organizations.
It utilizes an award-winning curriculum and facilitated peer-learning method to provide small and medium business owners with business knowledge, management know-how and connections needed to accelerate their growth.
The next cohort, which starts on Monday, August 20th, is currently accepting applicants before the deadline on Friday [August 10].
Mrs. Wells encourages eligible entrepreneurs on the Island to take advantage of the knowledge and connections that can be made through StreetWise 'MBA'.
"I definitely would recommend it," she said. "It's a great programme and the instructors work hard to get you where you need to be by the end. You walk away with a Strategic Action Plan and clear steps you can take to get your business from point A to B, but I suggest people make sure they're able to invest the time and dedication it requires before signing up."
The financial modules in the course were an especially helpful tool for Mrs. Wells. The accounting side of the business used to be the most challenging aspect for her, but now she's able to manage and forecast her finances with greater ease.
"Whereas before it was probably once a year or every six months that I would look at where I was financially in my businesses and where I needed to go, now I watch the numbers more carefully month to month," she said.
"I understand where we are and where we need to be going. We do projections as the company changes and I do that every quarter now.
"The financial aspects of the course were the most painful for me, but also the most worthwhile. I would sit in the classes and cringe, as that was not one of my strengths, but I have taken so much from what we were taught, and it definitely benefited my businesses."
Another thing Mrs. Wells enjoyed about the programme was getting to meet other business owners on the Island and hearing how they dealt with various challenges when setting up their business. She loved listening to other people's perspectives on topics such as human resources and hiring staff, which proved useful when the time came to expand her full-time team.
"Most of the people in our course have gone on to be extremely successful," the entrepreneur said. "It was great to be able to network with those folks from other organisations who were learning and taking the StreetWise course.
"Being able to celebrate each other's successes and encourage each other on our off days was a huge support. We had a really great team and learned so much from each other's experiences, which I believe is really important."
Bermuda is just one of 80 locations throughout the world that currently offer StreetWise MBA. Facilitated by Jamillah Lodge, BEDC's Acting Micro, Small and Medium [MSME] Enterprise Officer and Ray Jones, BEDC's Finance Director, the course is open to candidates whom have been in business for over three years, have at least one full-time employee besides the owner and earn a gross annual revenue of less than $5 million [which are most small and medium businesses in Bermuda].
The course teaches about setting strategic growth goals; navigating the challenges and stages of small business growth; analysing financial statements; targeting ideal customers; developing sales strategies; and much more.
Interested participants have between now and Friday, August 10 to apply for the upcoming cohort, which if accepted, costs $750. For more information or to apply, call 292-5570 or e-mail info@bedc.bm
Read More About