[Written by Nadia Laws]
As childhood friends, Niamah Cann and Lyn Winford would always bounce creative ideas off one another.
Their dream was to one day collaborate on a project together – and recently they got that chance – when they paired up to create a collection of Bermuda inspired party ware.
The duo tell us more about the experience and what sets their new collection apart…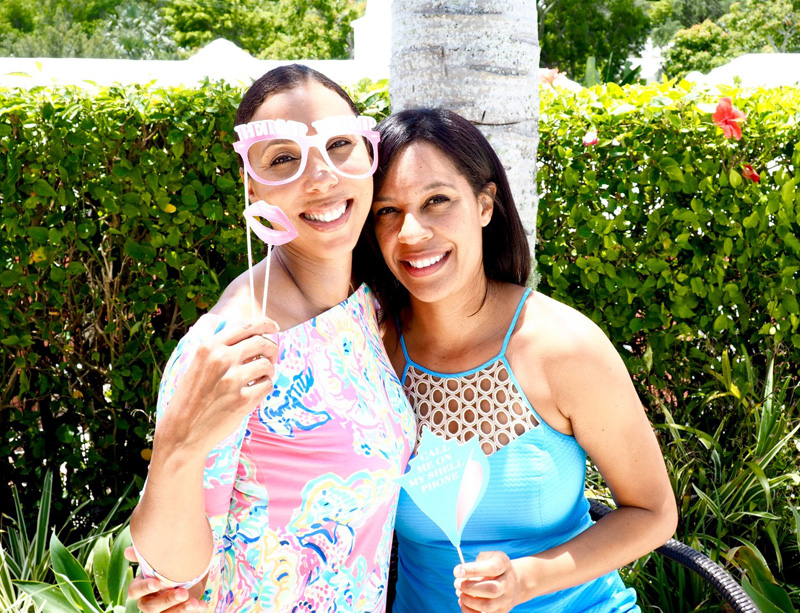 Q: What inspired you both to team up for this project?
Niamah: Lyn and I have been friends since we were 12 years old! We think of each other as sisters so we're always bouncing ideas off each other and dreaming up creative ideas.
At one point we were both working for the Bermuda Dept of Tourism with Lyn moving on to be the Creative Director for the America's Cup. Needless to say we both have a passion for Bermuda! We felt it would be fun to create a small collection of Bermuda Inspired party ware celebrating our culture. It was a niche we felt was missing.
Q: What was the design process like?
Niamah: It's easy to come up with ideas, however, putting the ideas into action takes a lot of research and time. This has been something I've wanted to do for at least a year. Once Lyn and I decided now was the time to move forward we discussed themes, colors and design. For months we tweaked and changed things and met with local print companies to determine costs and what could be produced locally and abroad.
We wanted as much of the collection as possible to be made in Bermuda. Our friend John from Bermuda Blueprinting helped with production of the Photo Props, and then napkins were produced in the U.S. From start to finish I would say this project took a year.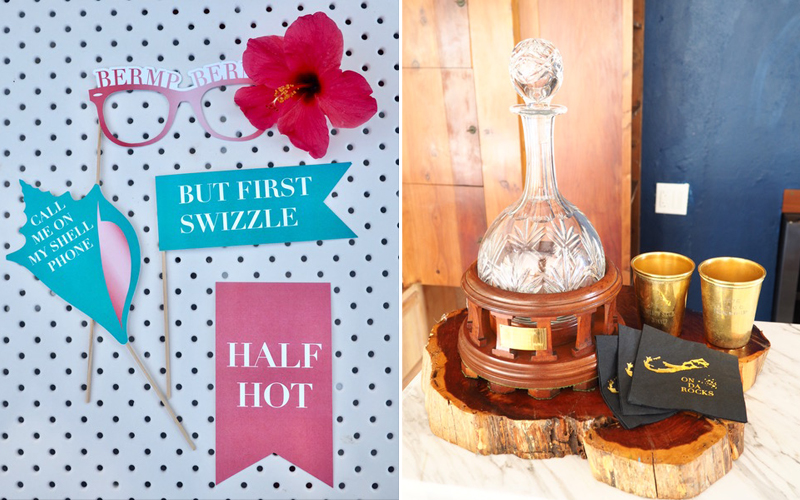 Q: Did you ladies encounter any challenges as busy women and creatives? How did you get over those?
Lyn: There are always challenges that arise, but because we love what we're doing we steadied the course.
Niamah: For me, time is always the challenge. I have two young children with one going to school half days. That means I always have at least one child with me.
Balance is difficult and it means that sometimes some things gets sacrificed [which is probably why this project took longer than I expected]. Getting the products into production was the main challenge. From finding the right manufactures, staying within budget and at times going back to the drawing board; it was a risk, but I've never been adverse to risk!
Q: What would you say was the biggest reward?
Niamah: My biggest reward is seeing customers having fun with our products. Nothing makes me smile more than being tagged in a social media post and seeing customers celebrating and enjoying our products. To me that's a job well done!
Q: How would you describe the end product?
Niamah: We love the end product and feedback has been amazing! So many clients have reached out to me saying how much they love it! Right now parts of our collection are available at TABS and 1609 Design. It's such an honour to have them available at these fantastic stores. It's overwhelming to know something I've helped create has received this kind of reception.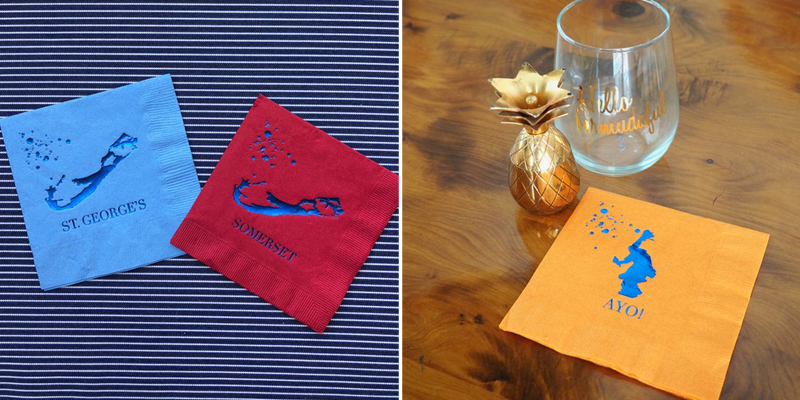 Q: Why precisely did you think a Bermuda inspired collection was needed?
Niamah: My intention is to offer the community on-trend party ware for a stylish soiree. As a community, we love showing our Bermuda pride. We all love to celebrate. It made sense to me to fill this niche with elegant Bermuda inspired party ware. We believe our products help make it effortless to raise your party up to the next level.
Q: You have some awesome Bermuda Gombey napkins. What other products will you be releasing/ can people look forward to?
Niamah: Currently we have 6 napkin designs available, including two Cup Match inspired designs. We also have a fun collection of Bermuda Themed Photo Props which would be amazing for any event! I love creating boomerangs and videos with them too!
Finally there's a small amount of colorful 'Hello Bermudaful' tumblers available for purchase. The collection can be viewed on our website www.luckystar.bm or in person at TABS on Reid Street and 1609 Design, off of Front Street, Hamilton.
Read More About
Category: All, Business, Entertainment, News