Digicel has been named 'Bermuda's Fastest Mobile Network' by mobile network company Ookla.
A spokesperson said, "Ookla, the global leader in fixed broadband and mobile network testing and the company behind the well-known Speedtest app, confirmed that Digicel customers have access to the fastest mobile network on the island. The telecoms and home internet company was awarded 'Bermuda's Fastest Mobile Network' following a period of testing earlier this year.
"The company has invested heavily over the last year and a half upgrading its mobile network from 4G to LTE so their customers can enjoy faster data speeds across the island. With these top speeds, Digicel customers can experience online entertainment such as video, apps and online services much, much faster."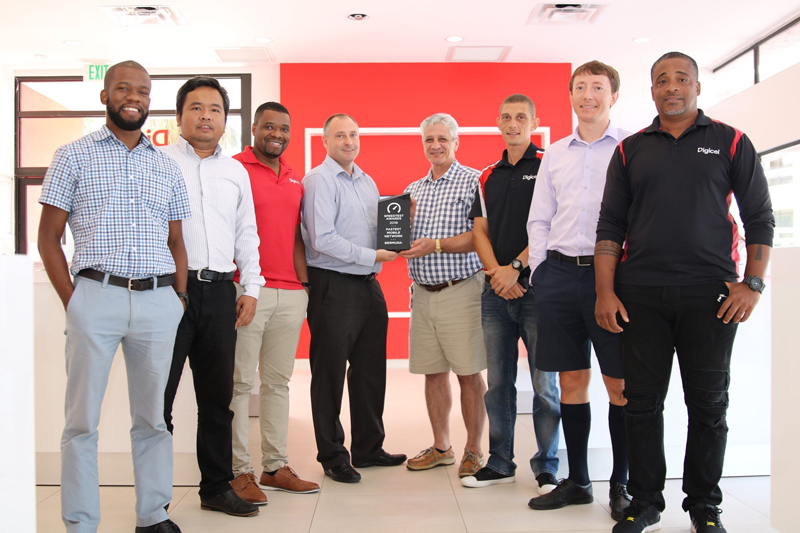 "We are proud that this independent result, by a globally respected speed measurement company, has proven that we offer the fastest mobile network," said Andy Owen, Technical Director at Digicel Bermuda.
"Not one to rest on our laurels we are about to trial a new software release that will bring further benefits to our LTE network and customers, meaning we will be able to increase download speed even further, allowing customers to do and experience more of what they love on an even faster, more reliable network. Our current mobile network consistently gives speeds of 120Mbps at various locations, depending on the mobile phones capabilities.
"This result reinforces our commitment to providing our customers with a fast and reliable mobile experience. When coupled with our fibre internet all the way into the home we are able to provide lightning fast internet to our customers no matter where and how they are consuming data."
Jamie Steven, EVP at Ookla, said, "We are pleased to award Digicel with the award for Fastest Mobile Network in Bermuda. This recognition is testament to their exceptional performance in Q1–Q2 2018 based on Ookla's rigorous analysis of consumer-initiated tests taken with Speedtest."
"The award is based on analysis by Ookla of Speedtest Intelligence data for Q1–Q2 2018."

Read More About
Category: All, Business, technology