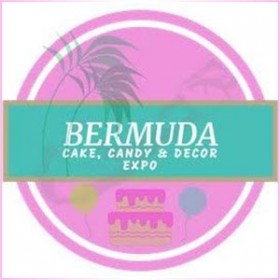 The Bermuda Cake, Candy & Decor Expo and Fair is getting set to host a Halloween-themed event on October 21, with potential vendors invited to attend an information meeting at the Police Club on September 17 from 5.30pm to 7.00pm.
A spokesperson said, "We would like to introduce to you the Bermuda Cake, Candy & Decor Expo and Fair, created by a trio of females from all different backgrounds.
"Michelle Furbert, Administrator, Malisa Swan Owner/Founder of Bermuda Cupcake Company, and Geormeeka Philpott, Decorator. On October 21st 2018 we will be hosting a Halloween themed Expo & Fair!
"The Expo was originally intended to help local party related businesses introduce and/or showcase there products, services and talents to the Islands community.
"Although open to both established and small businesses, there are a lot of small businesses who need some assistance in getting their names out there.
"And as we all know, Bermuda is known for it's "word of mouth" attitude! And what better way to do this than by getting people to come to you. We are creating that one space for everyone to come and have a joyful and fun experience.
"There have been a few event's already this year similar to what we are doing, but what sets us apart is instead of just being an Expo we have made it into a themed fair. This is to be an annual event, which happens to be just in time to kick off the mid-term break for students.
"We also have another project that we are introducing in 2019 called 'The Surprise Birthday Party Project.'
"Our mission is to bring joy to children who have lost their parent[s], children who have sickness/ health challenges and children who have never had a party before due to financial circumstances.
"We chose to use this Expo and Fair as a platform to introduce 'The Surprise Birthday Party Project', allowing people to nominate children and help us raise funds and connect with vendors which will help to support the project.
"We hope that you will support us in our venture of bringing the Bermudian community together for tasty experiences and Halloween fun! We still have vendor spaces available and are also still working on additional sponsors for the event itself and for 'the project.'
"If vendors would like to participate in the Bermuda Cake, Candy & Decor Expo and Fair or would like to learn more we are having a meeting for all vendors at Police club on Monday, September 17th, 5:30-7pm.
Failing that they can contact us directly for an application or further information at bdacakecandyanddecorexpo@gmail.com."
Read More About
Category: All, Business, Entertainment