The flow of traffic on North Shore Road in Hamilton Parish came to a standstill this evening [Sept 12] with vehicles backed up in both directions.
It appeared that traffic lights set up just west of the Shelly Bay Beach area were both showing red resulting in traffic not moving in either direction for a span of time.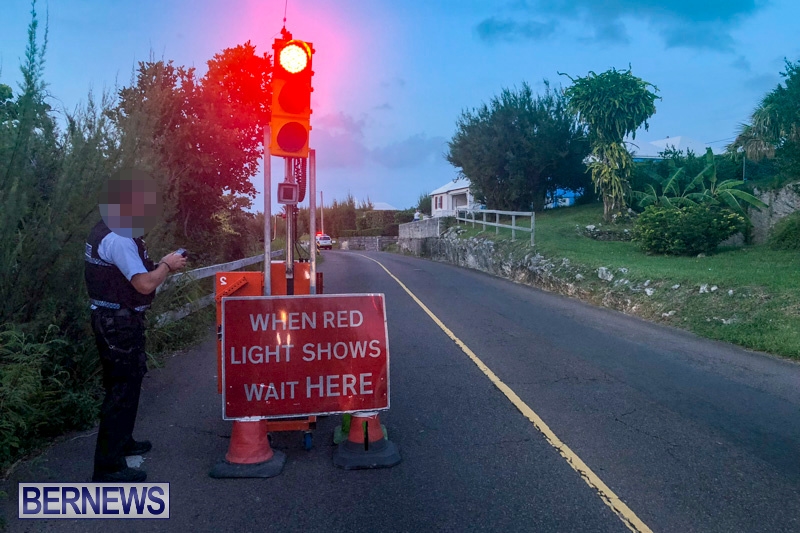 Many frustrated motorists abandoned the wait and turned around as able to travel in the opposite direction while we can confirm traffic heading in an easterly direction was backed up as far as the Flatts area.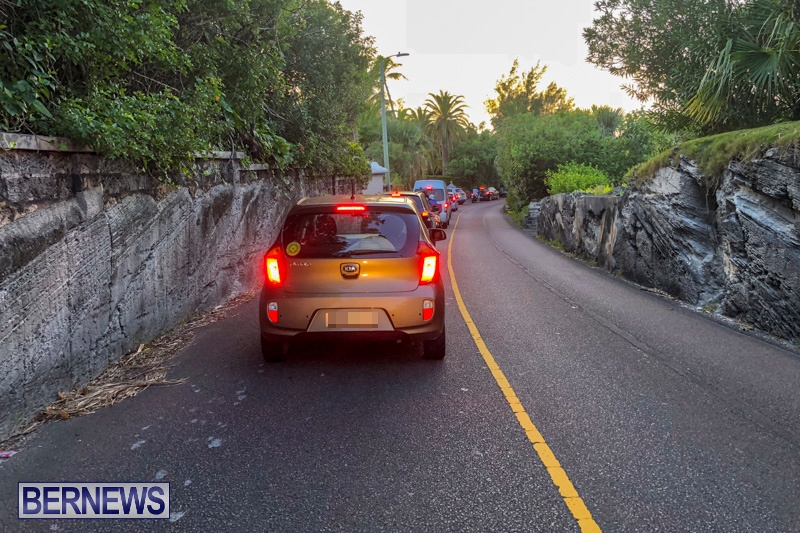 Police arrived and took control of traffic direction allowing traffic flow to resume without the lights. Further details are limited at this time, however we will update as able.
Read More About
Category: All