[Updated] A ceremony is set to take place later this morning [Sept 24] at Government House, where Craig Cannonier is expected to be sworn in as the new Opposition Leader.
On Wednesday, eight OBA MPs expressed no confidence in Jeanne Atherden, who resigned as OBA Leader the following day. We then received notice that a new Opposition Leader would be sworn in today, and while that notice did not state who would be sworn in,  a subsequent email to members from the OBA Chairperson states "8 MPs sent a message to the Governor to appoint Craig Cannonier as the Opposition Leader."
Mr Cannonier must still face a leadership election process within the OBA, and until that process takes place, Leah Scott, the Deputy Leader, will serve as Acting OBA Leader.
Barring any change of plans, we will have live video of the ceremony — which is set to take place at around 10.30am this morning — on Bernews Facebook page, and we will also update this article with the video.
This will mark a return to leadership for Mr Cannonier, who previously served as the Opposition Leader, and then the Premier, stepping down amidst the 'JetGate' matter in 2014, and we take a look at the timeline of his political career below.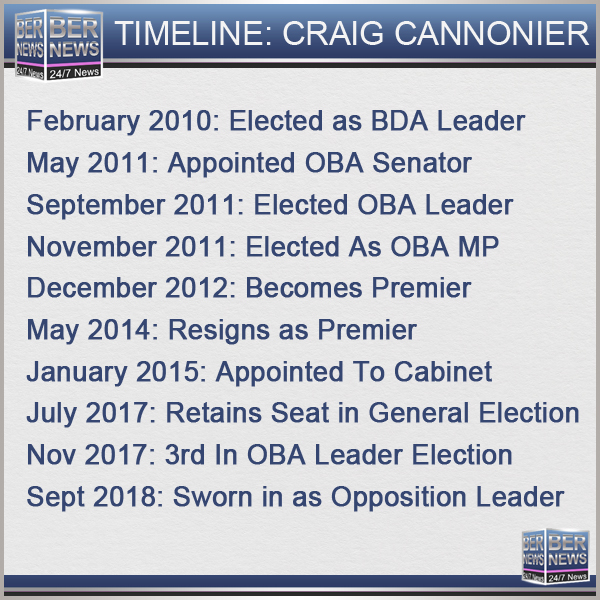 February 2010 | Elected BDA Leader:

He was elected leader of the now-defunct Bermuda Democratic Alliance, winning 157-38 over Myron Piper. The party later dissolved and merged with the UBP to become the OBA.

May 2011 | Appointed OBA Senator: 

Following the formation of the OBA in May 2011, Mr Cannonier was appointed to the Senate, a position he held for six months.

September 2011 | Elected OBA Leader: 

Mr Cannonier was elected by party members as the OBA Leader, receiving 344 votes [50.44%], while Bob Richards received 330 votes [48.52%].

November 2011 | Elected As OBA MP:

After John Barritt stepped down in C#12 Devonshire South Central — which is considered a safe seat — Mr Cannonier won the by-election, marking his entry into the House of Assembly.

December 2012 | Becomes Premier:

Mr Cannonier becomes Premier after the OBA won the election, with the party earning a 19-17 victory at the polls.

May 2014 | Resigns as Premier:

After seventeen months in the position, he steps down as Premier following the JetGate controversy, and remained an OBA backbencher.

January 2015 | Appointed To Cabinet:

Mr Cannonier was appointed as Minister of Public Works, a position he held until the OBA lost the election two and half years later.

July 2017 | Retains Seat in General Election:

Mr Cannonier retained his seat in the General Election, however moved from being a Cabinet Minister to an Opposition MP as the PLP won the election 24 – 12.

November 2017 | Places 3rd In OBA Leadership Election

In the OBA's internal Party Leader election, he earns 28.6% of the vote, as compared to Patricia Gordon-Pamplin's 34%, and Jeanne Atherden's winning percentage of 37.3%.

September 2018 | Gains Support of Majority of OBA MPs

Following internal party discussions, Mr Cannonier gains the support of 8 of the 11 elected MPs, who ask the Governor to appoint him as Opposition Leader, replacing Jeanne Atherden.
Update 10.50am: Live video replay of the ceremony
Update 11.15am: We are working on transcribing Mr Cannonier's comments now, but as a simplified summary he thanked his family for their support and thanked his colleagues. He acknowledged his "colourful" political career, and apologized for his "error in judgment" over the Jetgate matter.
Update 11.23am: To start his speech today, Mr Cannonier said, "I would like to thank my family for their unending support, and to my colleagues, for having the confidence in me and asking me to assume the role of Opposition Leader
"Thus far, all of you know that my political career has been very colorful, hasn't it. I've experienced the good, the bad, and even the ugly part of politics, the thrill of victory, and, of course, the pain and agony of defeat, the realities of public service.
"The greatest low was after having been given advice, I took a flight on a private jet plane," he said. "In my naivety, I made the error, an error of judgment. And for this, Bermuda, I humbly apologize. To you, my family, for the difficult time that I provided you, something you didn't ask for. To my colleagues, I apologize.
"I was taught from a young man, from my mother, coming along down at St. Davids, that if you fall, the greatest thing that you can do for yourself is to get up. I was taught, coming along by the church, that when you fall, you must get up. Learn from it and chart a new course. And so I stand before you, a humbled man, an experienced politician, yet with a clear conscience."
Update 11.25am: Some photos from this morning's ceremony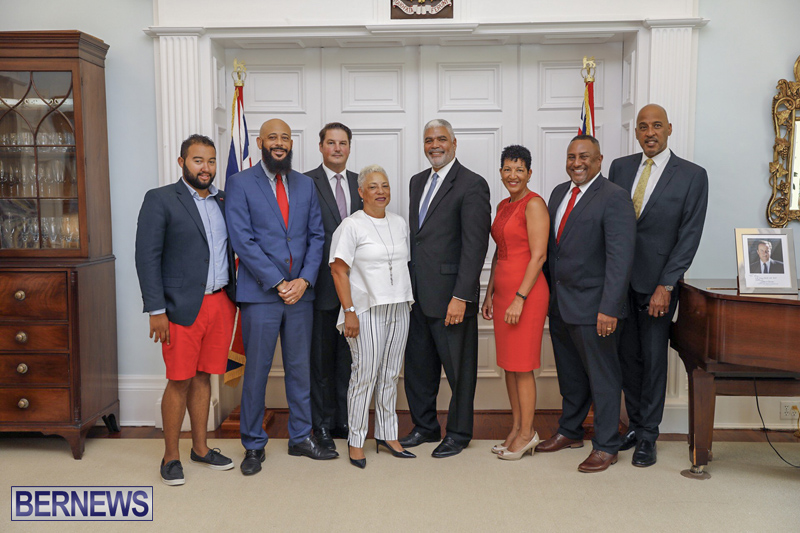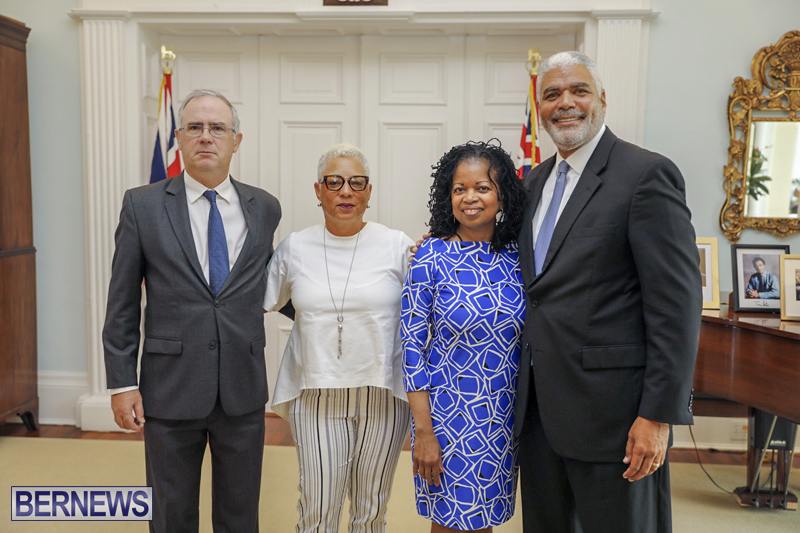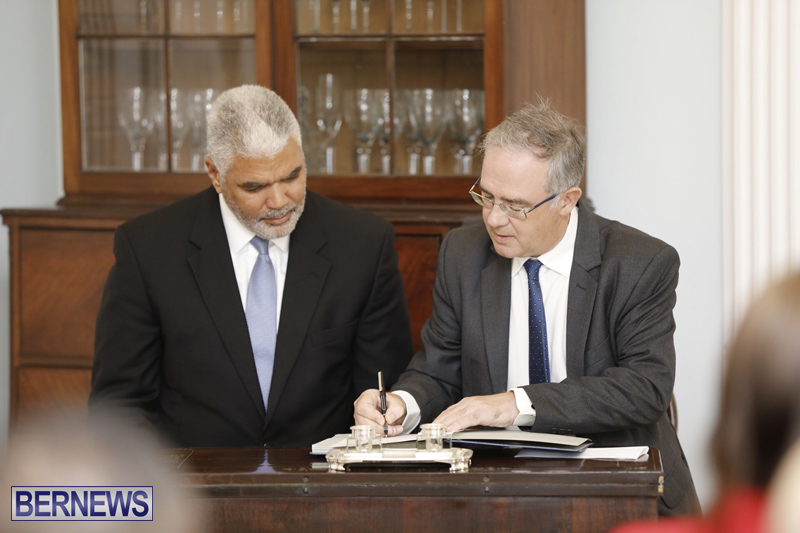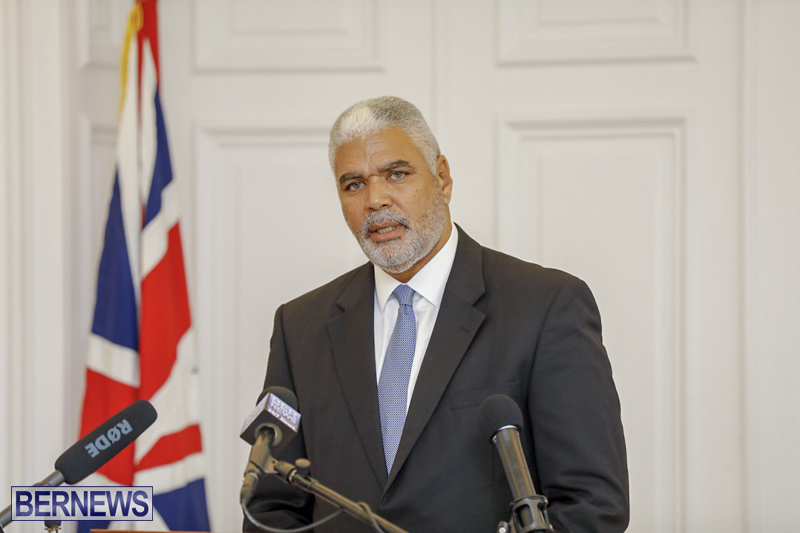 Read More About