[Written by Don Burgess]
Camryn Swan has signed a modeling contract for London based, TMA Talent Management, having signed on with the talent agency after moving to Leicester University to study.
She told Bernews, "I sent some photos from my portfolio, and they responded saying that they were interested and wanted to do a test shoot.
"After the test shoot, they offered me a five-year contract and said they saw a lot of potential in me and see me going far in the industry. I was lost for words, excited is an understatement. I signed right there on the spot and will be able to start working soon.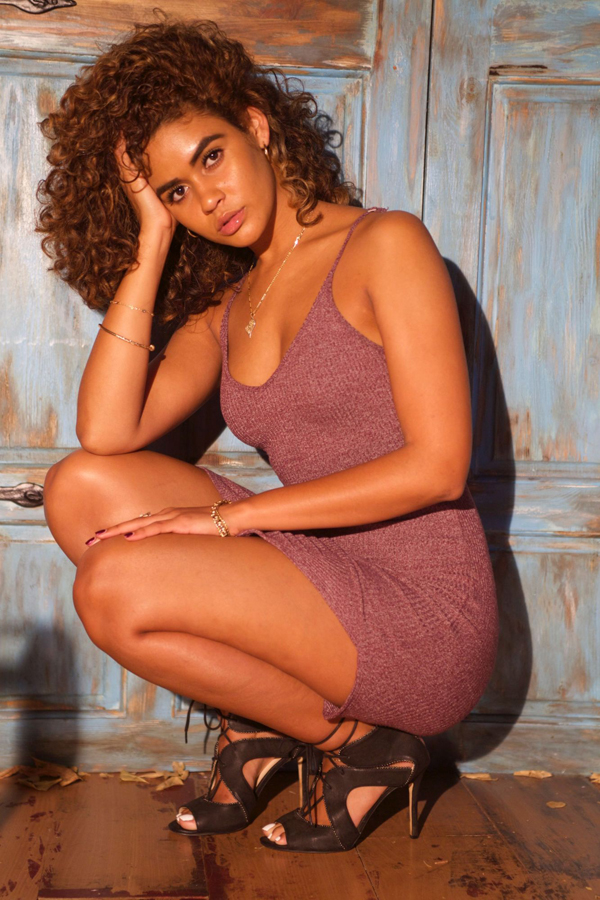 Ms Swan was an "accidental" model. When she was 13, one of her friends was being forced to audition for the Bermuda Fashion festival. Being a good friend, and wanting to show support, Ms Swan was persuaded to audition too.
"I met Alshante Foggo, who I consider a sister now, and walked for her in the local designer show," Ms Swan said. "After that, she recommended me to Shiona Turini who was working on a spread for Nylon Magazine. In May 2016 I was featured in that spread, and this was my first major modelling job.
"After that, I have walked twice in an International Hair and Beauty Show in New York, I've been on The Today Show when they were in Bermuda."
Locally, she has modeled for the Bermuda Tourism Authority, Experience Bermuda, David Rose, Xotique, Novah Swimwear, and Nova Mas International, among others.
Before moving to the UK, Ms Swan would model if the opportunity presented itself, but now she is being more of a go-getter.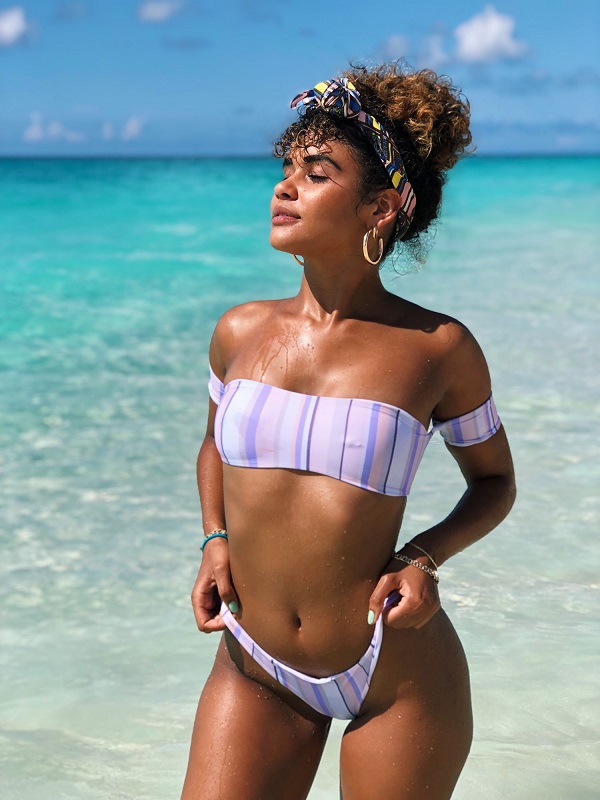 "I've realised I can't just wait for opportunities, but I have to find them myself. I decided that I would peruse modeling when I went off to university which is actually one of the reasons I decided to come to the UK."
So why does she want to model?
"I enjoy modeling because it allows me to step outside of my comfort zone and its fun representing a wide variety of brands and companies," Ms Swan commented.
"Often people assume modelling is easy when in reality it can be a real challenge sometimes, which is another aspect I love about it. Finally, I think I'm most attracted to the travelling opportunities that come with the career because I'm itching to see the world."

Read More About
Category: All, Entertainment, News