[Written by Don Burgess]
Those in Bermuda's fashion industry have paid tribute to model Sophie Fraser-Smith, 21, who died tragically on Tuesday in a road collision.
Photographer Mike Jones has worked with Miss Fraser-Smith on numerous modeling assignments.
He told Bernews, "Sophie and I have been doing photoshoots together for the last six years. We started when she was 15 and had limited experience. Over those six years I have seen her blossom into a beautiful confident young woman.
"At around age 18 she moved to the UK and started working as a semi-professional model where she was gaining recognition, just this year she got to work with Bodyshop on their beauty ads.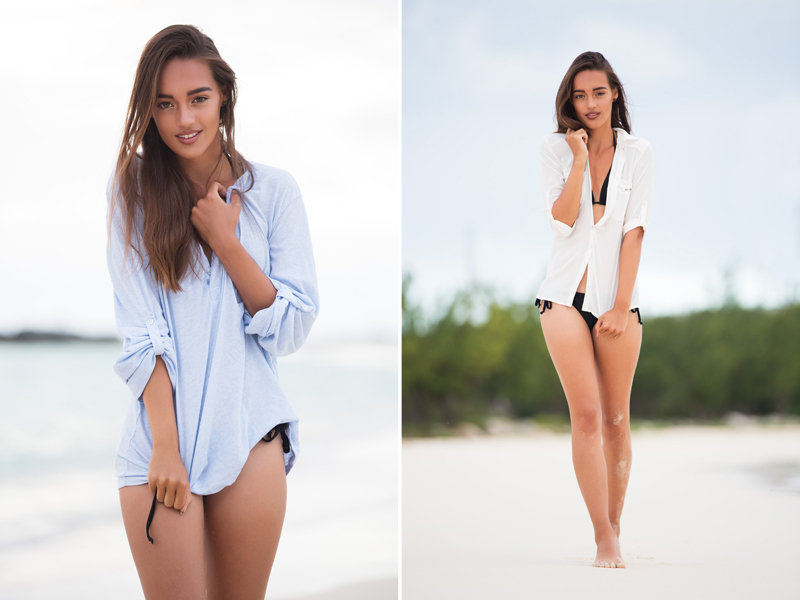 "Despite her success abroad, she always remained humble and would always message me each time she was coming home to see if we could do a shoot together. Sophie was very special to me.
Adam Petty, co-founder of Coral Coast clothing with Sam Outerbridge, told Bernews they got to know Miss Fraser-Smith through mutual friends and then came to model for them.
He described her as "A truly Beautiful Individual… in every sense of the word. We feel very touched and blessed to have been able to work with such a humble, joyful, thoughtful and passionate young lady. [I'm] At a loss for words right now. To her family – you are in our thoughts forever. Sophie we will miss you dearly and carry you in our hearts forever."
Shay Gibbons Ford also worked with her. She said, "I can say she was a beautiful soul with so much potential and promise. She definitely has left a mark on the fashion industry locally and her short time abroad.
"I'm very saddened about the news especially how young she was. She recently did a shoot with Schuyler Ruberry who also worked with me on my project with her a few years ago with Kageaki Smith."
"My deepest condolences to her family and friends."
Photos above courtesy of Mike Jones
Read More About