[Written by Carmen Tucker]
On Friday night, 19th October a crowd of 200 gathered at Malabar Field to witness the first annual WEDCO and Marine & Ports Football Classic.
The teams consisted of employees aged mid twenties to late fifties. Both teams entertained the spectators with falls, fakes and fumbles.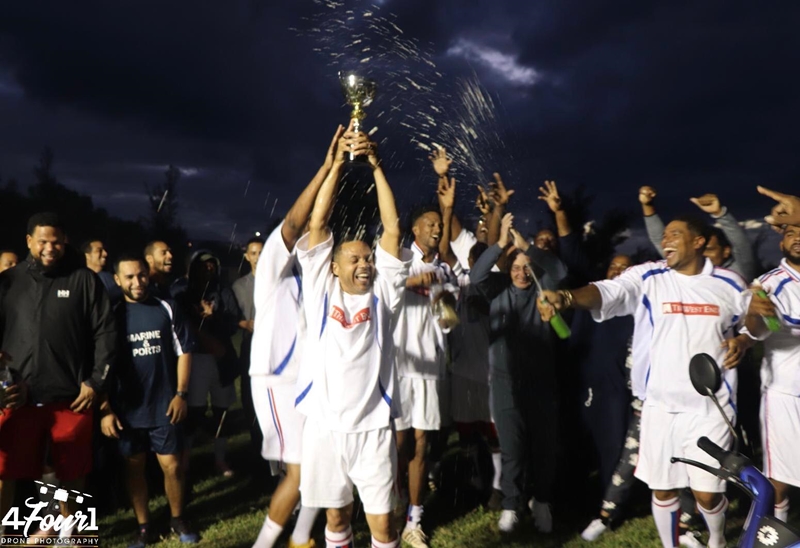 First half goal scorers for WEDCO were Kent Bascome followed by a Sheldon Franks – Penalty. During the first half and again in the second half, Robert Bean came on and scored while his team were scoreless and brought Marine and Ports back to tie the game 2 – 2. Bayon Robinson scored to make it a 3-2 game.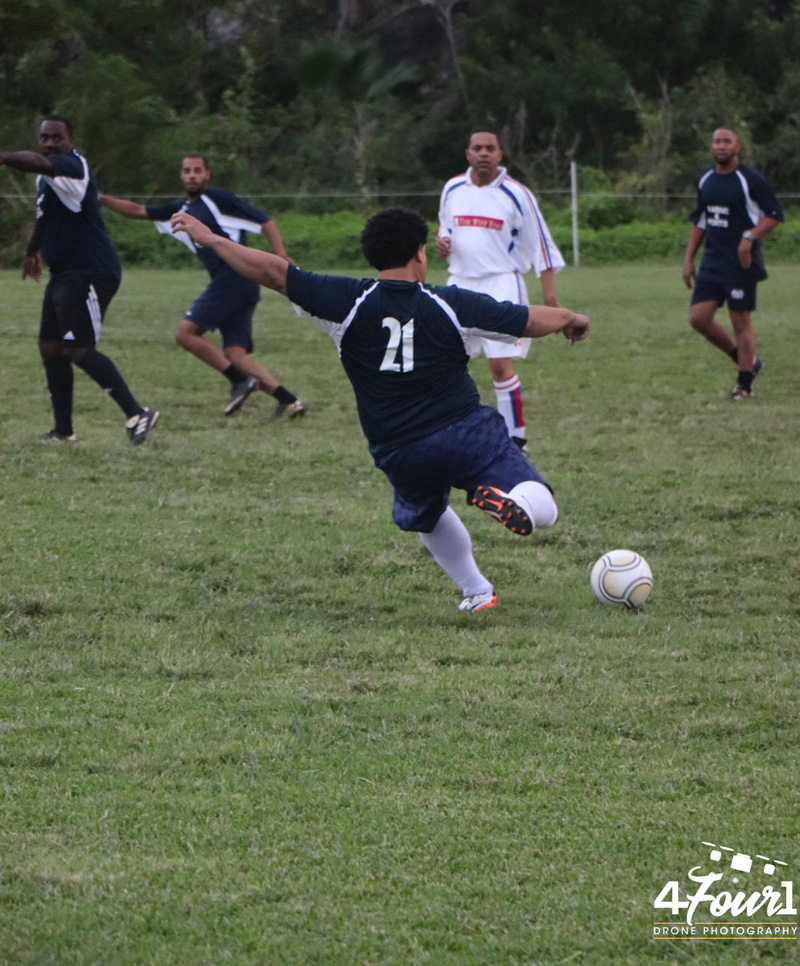 In the last minute of the game Andrew Raynor of Marine and Ports penalty shot was saved and the rebound was also saved by Keenan Tucker.
Devrae Bradshaw did an immaculate job in the center as referee and kept all the players in check. A good night was had by all. The Cup will remain in WEDCO's trophy cabinet until next year.
Marine and Ports MVP: Dale Brangman
WEDCO MVP: Keenan Tucker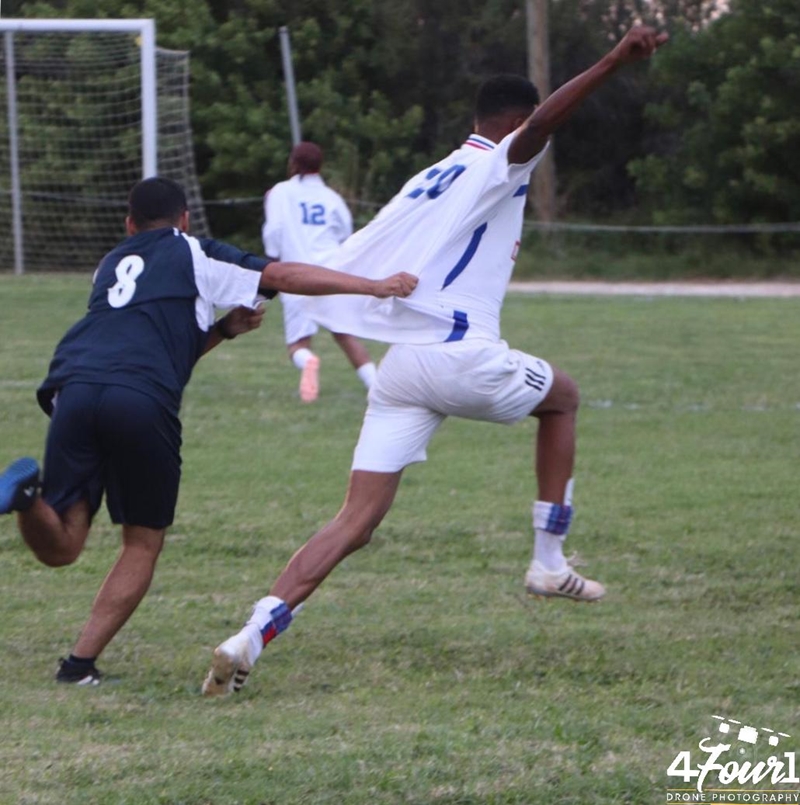 Photos courtesy of @441dronephotography


Read More About