Flawless Media today [Oct 10] announced the launch of its new mobile app Aye Yo! Bermuda, for iOS and Android mobile devices.
"This app is a one stop shop providing both tourist and locals all the information they need on the leading retail, food, events and activities in Bermuda," the company said.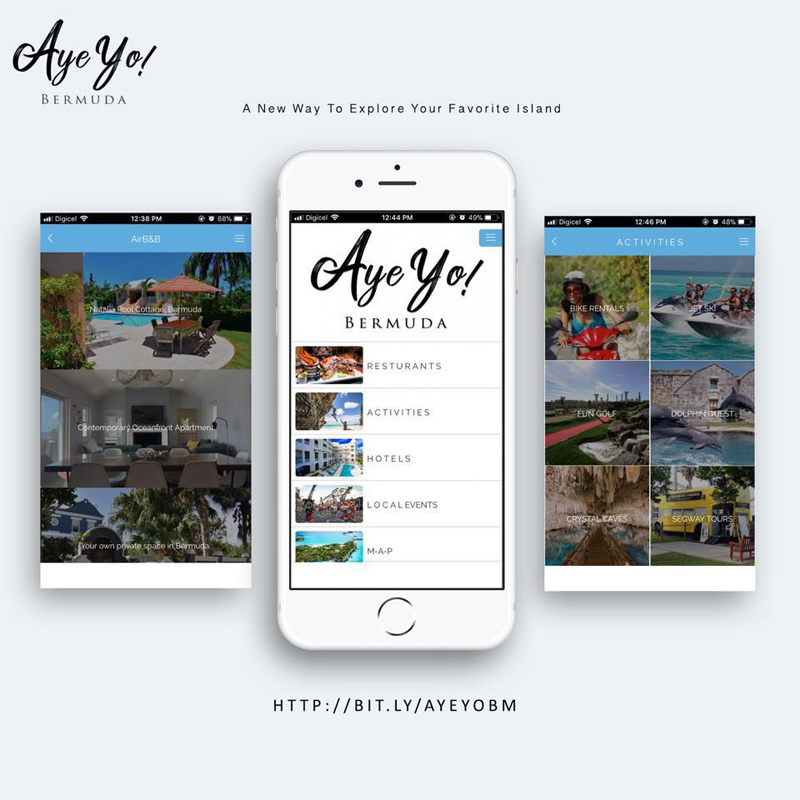 "Aye Yo! Bermuda allows consumers to type in a location and all options within the area become available. As an added bonus users are able to provide feedback on their experience and even give it a 1 – 5 star rating.
"Aye Yo! Bermuda" is altering the way consumers view options of things to do in Bermuda. What makes our app different from others is the clean look and credibility of the information requested."
"Future plans for the app is to allow business owners the opportunity to interact with their customers via the app by making reservations and paying for their goods and services directly in the app.
Features on the Aye Yo! mobile app include:
Interactive Video with a local host
Restaurants
Activities
Local Events
Map with pinned locations for each place in the app
Apparel

Read More About
Category: All, Business, technology