"Establishing a medical marijuana industry in Bermuda could be a job creator, but it is not without its challenges," Shadow Minister of National Security Ben Smith said, with Mr Smith asking if "the proper research about establishing medical marijuana as a viable industry in Bermuda been done."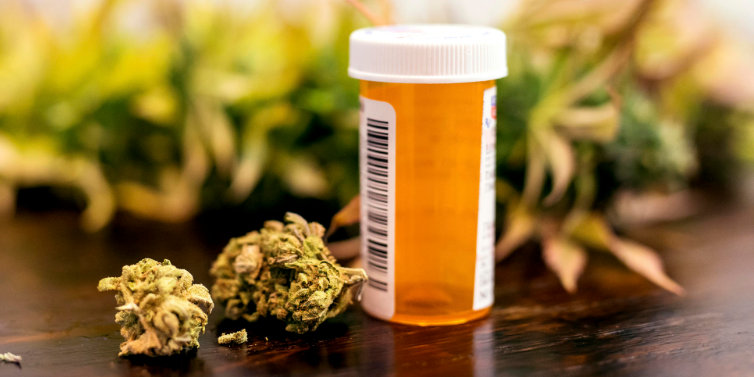 Premier David Burt's Comments
Mr Smith's comments follow after Premier David Burt recently said that the government be "issuing licences for domestic medicinal cannabis production" next year, as "why send money overseas to import what we can produce here."
The Premier said, "Though the government has allowed doctors to prescribe medicinal cannabis, there is currently no way to import it as Bermuda is only allowed to legally import one gram of cannabis for medicinal purposes per year.
"That means that those who need it are unable to get it legally. Now, the government can apply to the United Nations to raise the import limit, but our thinking is, in a country that's desperate for jobs, why send money overseas to import what we can produce here.
"In 2019, in line with the pledge made in our platform, the government will begin issuing licences for domestic medicinal cannabis production.
"In this situation, justice is ensuring that those Bermudians who have been denied the opportunity to travel, been restricted in overseas education choices, and blocked by some form of employment due to conviction for cannabis possession, should be the first to be able to invest in any licence that the government will issue because it makes no sense to create wealth that will only increase economic inequality for those who suffered under different policies," the Premier added.
Shadow Minister of National Security Ben Smith's Comments
Mr Smith said, "Premier Burt stated that cannabis cultivation for medical reasons will be legalised within months, with the first license for production of the drug next year. The legalisation of marijuana for recreational use, as well as the growing and cultivation of cannabis for medical purposes has become a fast growing industry internationally.
"While the OBA is in support of all initiatives that will create jobs for Mr & Mrs Bermuda, the question is – has the proper research about establishing medical marijuana as a viable industry in Bermuda been done?
"Cannabis would be an entirely new revenue source for the Bermuda government but will there be any issues with our local banks and, by extension, correspondent banks, processing the revenue generated from those who wish to establish a marijuana enterprise? Will this sort of industry affect any existing treaties that Bermuda has with the United States and other jurisdictions?
"Growing marijuana is legal at the state level in the United States; however, it remains illegal at the federal level. Selling marijuana violates federal law and the proceeds of any marijuana transaction are considered to have come from money laundering.
"This means that processing the proceeds from the sale of marijuana through most banks in the United States remains a challenge, notwithstanding the phenomenal growth of marijuana as an industry.
"Many banks in the US are national banks, and this is evidenced by the initials "N.A." after the bank's name – such as "Citibank, N.A." The term national bank has a precise meaning – this is banking institution that is chartered and supervised by the Office of the Comptroller of the Currency, an agency in the U.S. Treasury Department, pursuant to the National Bank Act.
"Accordingly, national banks are bound by federal legislation and cannot and will not process cannabis funds. So growers in the US are having challenges banking their proceeds, if they want to bank with a national bank.
"By contrast, state banks are chartered by the relevant state's applicable government agencies [usually that state's department of banking].
"It is also important to note that Bermuda banks that have branches in other jurisdictions are not only bound by Bermuda's regulatory environment, they are also bound by the rules, legislation and regulations of any other jurisdiction where they have a branch office.
"Establishing a medical marijuana industry in Bermuda could be a job creator, but it is not without its challenges," Mr Smith continued.
"We would like to see much more detail around the proposal, including how many licenses are likely to be issued, where the marijuana farms will be located, how will the farms be monitored and regulated and, most importantly, how the proceeds that derive from the industry will be processed through Bermuda's banks.
"We also need to make sure that we are not giving the impression of support for cannabis for other uses – we have young people watching these decisions and we need to be careful of the messages we are sending.
"The Speech from the Throne is imminent and I hope we see those details released then."

Read More About