World champion triathlete Flora Duffy is now 'officially' Flora Duffy OBE after receiving her Order of the British Empire award at Buckingham Palace in the UK recently.
Ms Duffy tweeted the photo below saying, "Now it is official. Flora Duffy OBE. Very special morning at Buckingham Palace. Such an honor!"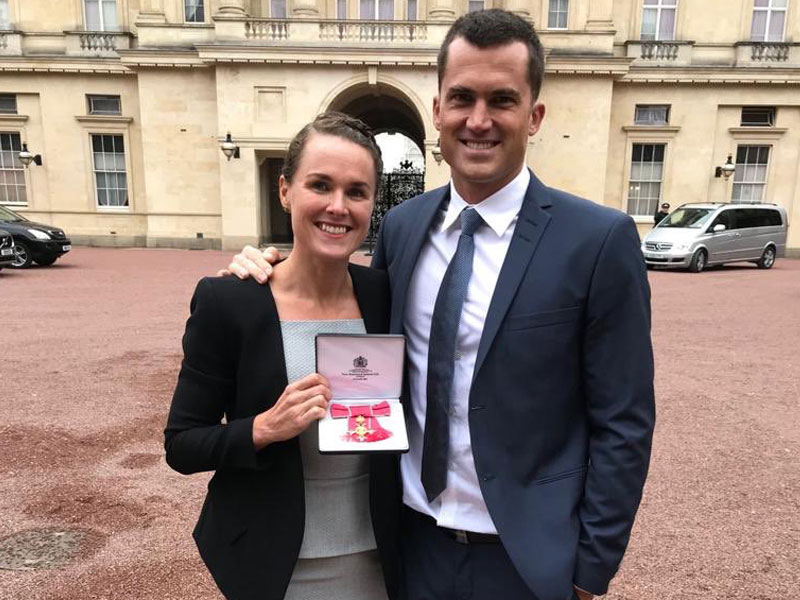 In announcing that she was recognized on the Queen's Birthday List earlier this year, the government said, "Ms Duffy has earned national and international recognition in the area of triathlon and has established herself as a world-class athlete. She has been recognised for her efforts in increasing national awareness of the sport in Bermuda and for representing her nation with pride.
"Ms Duffy is the 2016 and 2017 ITU World Triathlon Series World Champion, 2015 & 2016 ITU Cross Triathlon World Champion and a four-time winner of the Xterra World Championships. She also successfully dominated and won the World Triathlon Series race held in Bermuda earlier this year.
"Ms Duffy has represented Bermuda with distinction at the past three Olympics held in Beijing, London and Rio de Janeiro. In 2018 she won the gold medal in the Commonwealth Games Women's Triathlon in the Gold Coast and is the first Bermudian woman to win a medal of any colour at the Commonwealth Games."
Read More About