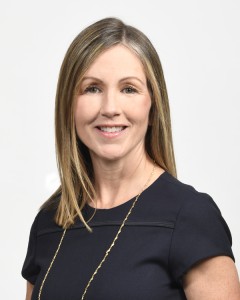 Hamilton Insurance Group, the Bermuda-based property and casualty insurance and reinsurance company with operations in Bermuda and at Lloyd's, today announced the lineup of insurtech startups that will pitch their new digital tools at the GR Innovation & Insurtech conference on November 19 at Rosewood Bermuda.
Hamilton Re CEO Kathleen Reardon will host the session titled Insurtech Startups Live!. Ms. Reardon will be joined by three judges: IBM Fellow, VP and CTO Rob High [also conference opening keynote speaker], Lutece Investment Management Chief Underwriting Officer Julia Henderson and EY Bermuda Principal and Advisory Leader Chris Maiato.
"We're thrilled that this year's conference has attracted seven insurtech startups focused on tackling some of the big issues facing the industry," said Ms. Reardon. "It's exciting to consider the power of insurtechs to help transform the insurance value chain.
"Each startup will have five minutes to pitch its hot ideas before being grilled on its business model by our panel of expert judges, with conference goers then selecting the winning pitch using voting software."
The seven startups pitching their business ideas at the conference are:
Dreyev, which seeks to reduce the number of traffic accidents with a digital co-pilot that detects fatigue in drivers. Using machine vision, the Dreyev platform analyzes head positioning and eye aperture to determine attention levels and formulate behaviour models for each individual driver.
Insurdata, which delivers in-depth exposure data to re/insurers to enable accurate pricing and informed underwriting decisions. The startup captures, enhances and scores granular, peril-specific exposure data in real-time at any step in the insurance chain.
OnRisk, an insurtech startup that structures high-value property and casualty risk with its innovative digital platform. Its cloud-based, interactive toolkit offers insight into complex risks to improve buyer outcomes. The platform analyzes risk from natural disasters, cyberthreats, terrorism, mass torts, credit defaults and other major global exposures.
RozieAI, a company dedicated to improving and personalizing customer care through a machine-learning platform that contextualizes language and behaviour. The platform analyzes customer messages, comments and feedback to guide business decisions, gauge customer needs and improve customer engagement.
True Flood Risk, an insurtech startup that offers geolocation intelligence software to determine accurate flood risks and calculate expected insurance premiums across different regions. The machine-learning algorithm calculates the necessary first-floor elevation to avoid flood damage and to gauge the exposure of both residential and commercial properties.
TensorFlight, which offers access to its database of buildings throughout the world. Its database details the number of storeys in each building, construction type, square footage and building footprints. Access to this information enables underwriters to reduce premium leakage in commercial property insurance and gives insurers a better understanding of the exposure of their portfolios.
Stable, a startup disrupting the rideshare insurance marketplace by providing a seamless insurance experience to drivers. Stable has automated the buying experience and offers instantaneous coverage for drivers, enabling them to get on the road faster and more safely.
Hamilton is lead sponsor of the conference, now in its second year. Last month, Hamilton announced that its Group CEO Pina Albo will lead a panel titled The Inspiration Injection. For the full agenda and information about how to register for the GR Innovation & Insurtech conference, please visit here.

Read More About
Category: All, Business, technology