[Updated with video] A collision occurred on St David's Road this evening [Nov 11] which resulted in the car overturning onto its side.
Police, fire and ambulance personnel are on scene, and while not officially confirmed at this time, it does not appear that the driver has been seriously injured. Further details are limited, however we will update as able.
Update Nov 12, 5.08pm: A police spokesperson said, "Around 6:15pm Sunday, November 11th police, fire and ambulance personnel were dispatched to a reported single vehicle car crash on St. David's Road in St. George's.
"It appears that the vehicle involved was being driven in the westbound lane of St. David's Road when it overturned in the vicinity of Chapel of Ease Road, ending up on its side.
"The driver, said to be a 54-year-old man, was treated at the scene for a minor hand injury. The damaged car was later towed away. Any witnesses are asked to call 295-0011."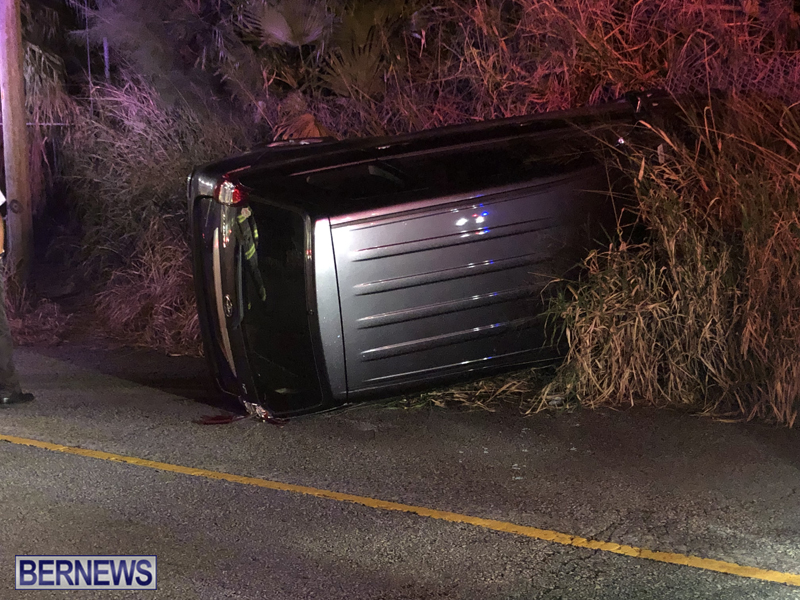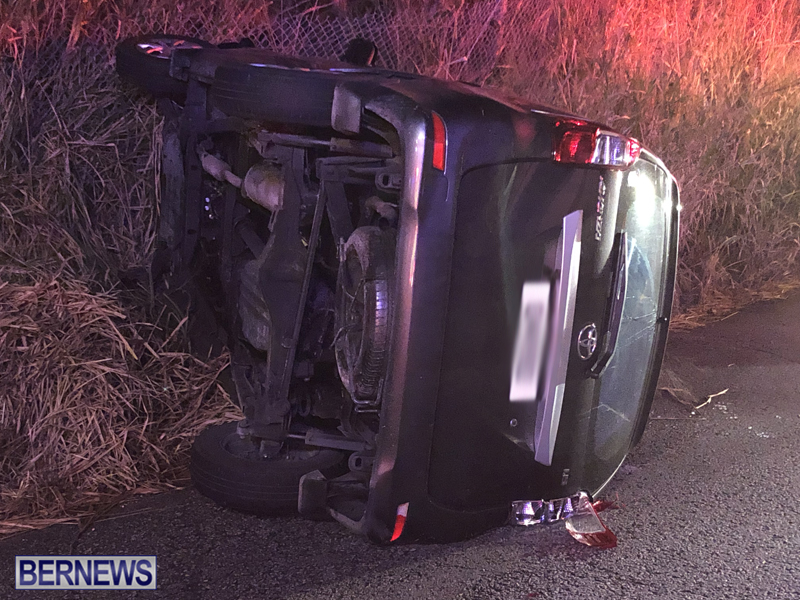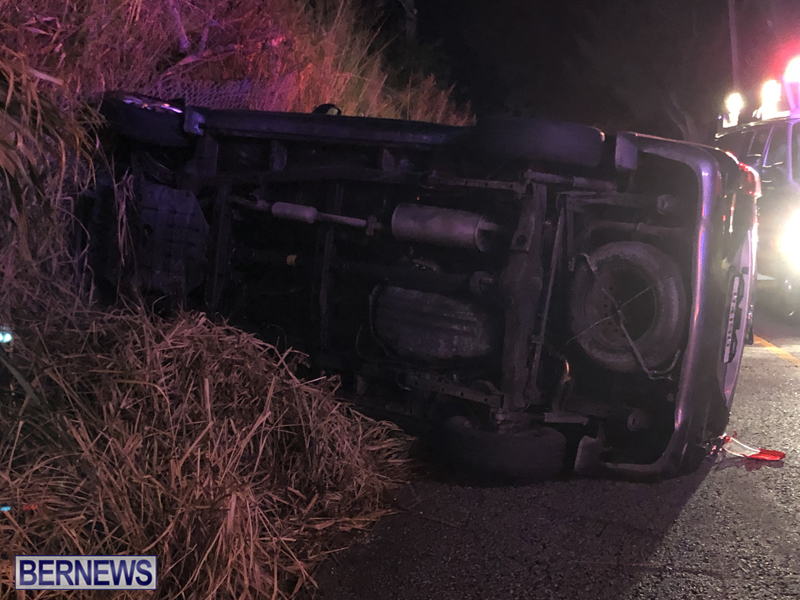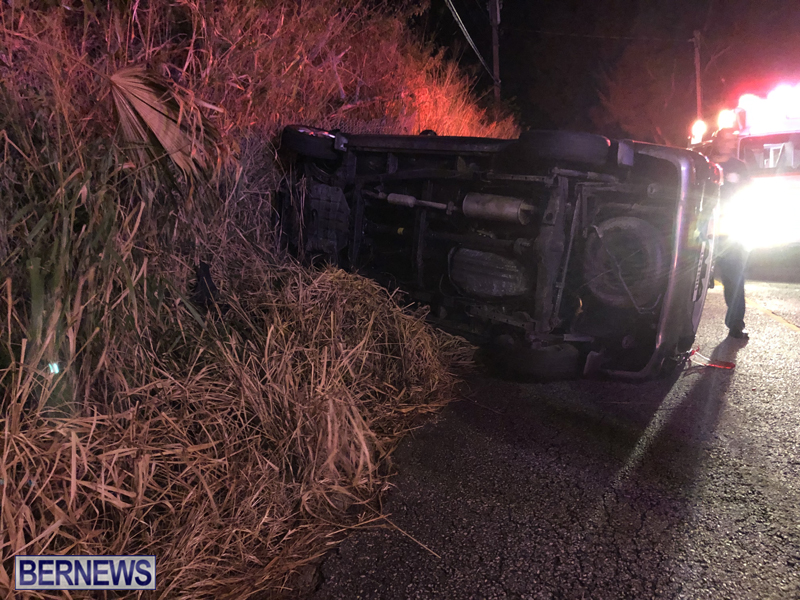 Read More About
Category: Accidents and fires, All, News