The Bermuda Festival of the Performing Arts has announced that the annual On Stage Competition – set for February 6, 2019 – will feature Wall Street Band as the host band, along with Heather Nova, Sheila Smith and Gita Blakeney-Saltus as the judges.
A spokesperson said, "Presented by Aspen, the inaugural competition proved to be one of the most successful productions of Festival's last season, bringing the community together for a celebration and recognition of young talent. As such, the Festival's new Executive Director, TJ Armand, has committed to continuing the tradition."
Mr. Armand said, "The second annual On Stage Competition will take place February 6th and the online application deadline for the first round is November 19th. The first round is through online submissions of videos and the second round will be a live audition on December 8th.
"The competition will also have a new ingredient: The Heather Nova singer/songwriter competition for female participants [ages 14-19]. The winner of this particular feature will be selected and mentored by the internationally acclaimed singer/songwriter to perform at her featured concert on Feb 22nd and 23rd."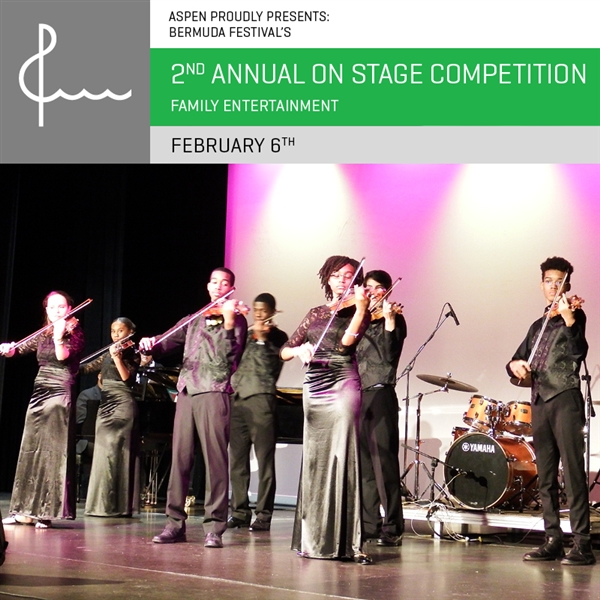 "The main competition will feature ten performers aged 11-19 who will compete to secure a performance slot for a featured Festival act in the January – March 2019 lineup, along with a $1500 cash prize."
"The judges will include Gita Blakeney-Saltus, Sheila Smith and singer/songwriter Heather Nova – and the theme of the Festival, Empowerment of Women, will resonate once more through their involvement in the contest.
"Prospective participants who wish to audition for the 2nd Annual Onstage Competition must submit their applications by November 19th, 2018 with a video audition. Successful applicants will then be invited to perform live for a panel of jurors, of which the finalists will be selected to compete in front of a live audience on February 6th, 2019 with Wall Street Band.
"Tickets for the competition are now on sale online. For more information, please visit the website."

Read More About
Category: All, Entertainment, Music