Next month, five Culinary Apprentices currently employed at the Fairmont Southampton will depart for Prince Edward Island, Canada, where they will spend six weeks at Holland College gaining crucial technical training – with tuition costs covered by the Department of Workforce Development.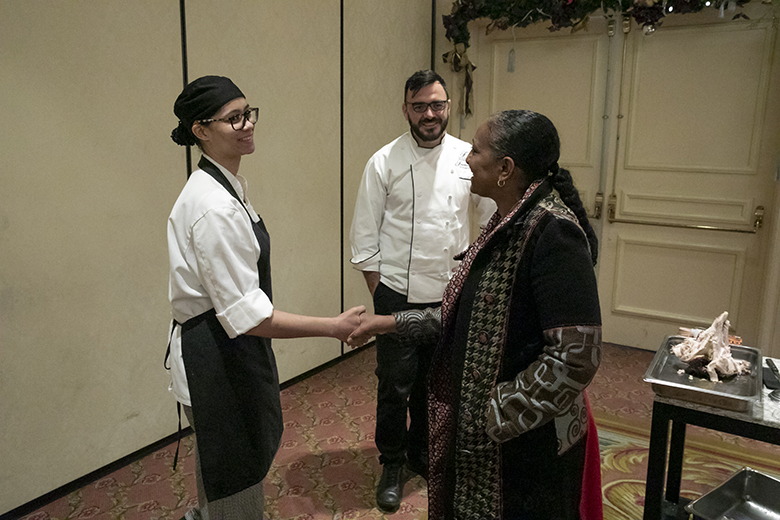 Devon Nepier, Sierra Symonds, Kalea Steede, Jomeko Mallory and Kalen Mills are ultimately aiming to complete one of the industry's most sought after certifications, The Red Seal.
The Red Seal, which is short for Red Seal Interprovincial Program, is a universally-recognized and highly prestigious certification of apprenticeship in Canada. The program covers 52 skilled trades, including cooking.
To obtain the certification in cooking, trainees must complete a formal apprenticeship program of three years which consists of 6,000 hours of work experience, and three six-week blocks of technical training [which the Fairmont Southampton apprentices do through Holland College]. At the end of the program, trainees must pass a written exam.
The Department of Workforce Development works with industry partners, such as the Fairmont Southampton, who hire Bermudians in apprentice roles, and will assist with training costs.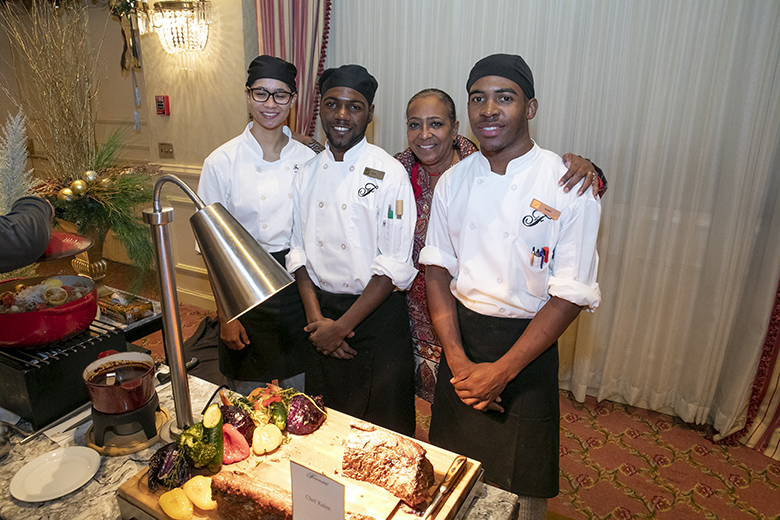 Kalen Mills started working for the Fairmont Southampton in July and says his journey there began when a family member recommended that he approach the Department of Workforce Development to discuss possible career opportunities. Kalen had just graduated from the Bermuda College with an Associate's Degree in Culinary Arts.
"The Apprenticeship Program has been such a good opportunity for me," Kalen said. "I am excited to go away to Canada in January and really enhance my culinary skills."
Sierra Symonds, 23, began working at the Fairmont Southampton when she was just 19-years-old, through an internship with the hotel.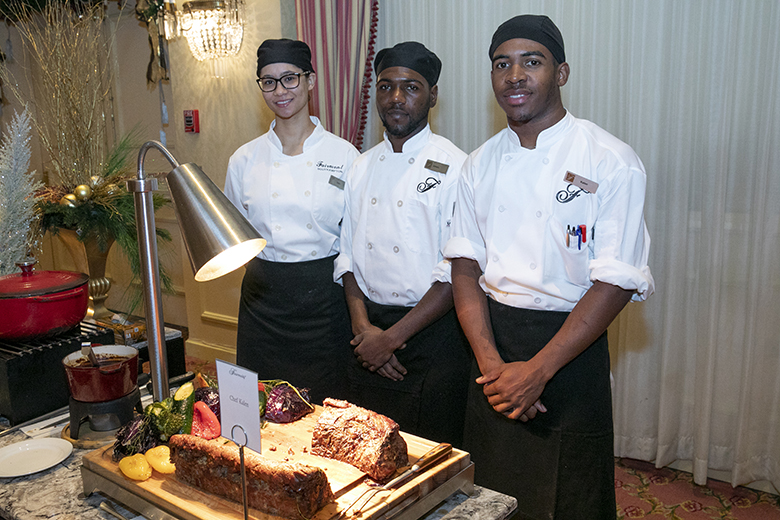 "Once I had my foot in the door, I kept applying for the Fairmont's Apprenticeship Program until they accepted me," she explained.
"I am so grateful to the Department of Workforce Development and to the Fairmont for supporting me. I grew up just me and my mom and there is no way I could do what I am doing now without their support financially."
Sierra has been to Holland College on two previous occasions and plans to take her final Red Seal exam in 2020.
"You have to love what you do as it can mentally be very tough," she explained. "While we are away in Canada, we basically have to learn an entire text book in five weeks! But it's is a great chance for all of us apprentices to bond as a team… as we all work in separate kitchens here at the Fairmont."
Once she graduates, Sierra says she would like to work at another Fairmont hotel around the world so that she can learn about other cultures and cuisines.
For 19-year-old Jomeko Mallory, this will be his second block of time spent at Holland College. This week he was recognized as the Fairmont Southampton's Culinary Apprentice of the Year.
"I have been working really hard," he said of his win. "I began volunteering at the hotel when I was still in high school. My mother told me I needed a solid plan for when I leave school. Growing up I had the blessing of being able to cook with my nana, so that definitely impacted my career choice to work in the culinary arts.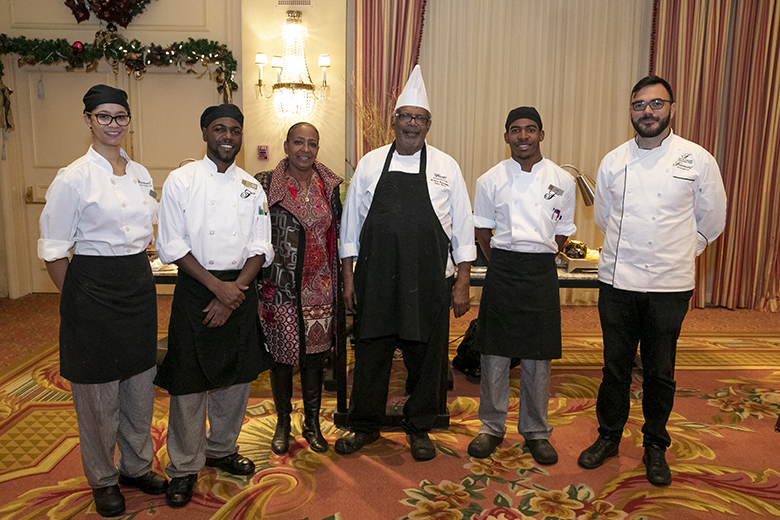 "To any young Bermudian who is interested in being a chef, I would tell them to look into this Apprenticeship Program; it's really been a great experience."
Sierra Symonds, Jomeko Mallory and Kalen Mills are pictured above preparing food for their colleagues at the Fairmont's Annual Colleague Christmas Lunch yesterday. The Minister of Labour, Community Affairs and Sports Lovitta Foggo was in attendance to support the young apprentices and hear about their future career aspirations.
"I want to wish all of the young apprentices the best of luck in their future culinary careers," said Minister Foggo. "If the food they prepared on Wednesday is any indication of their talents, then I would say those careers look extremely bright!
"The food was delicious and I was equally impressed with how these young people conducted themselves; it is clear that they possess the drive and determination needed to go far in this industry.
"I would like to also thank Training and Assessment Officer Mr. Noel Cann from the Department of Workforce Development for continuing to work with these youngsters to ensure they have the tools they need to succeed."

Read More About
Category: All, Entertainment, News