Jonathan Smith has stepped down from the Public Service Negotiation Team [PSNT] due to work commitments and Judith Hall-Bean has been appointed as the Chair of the negotiating team, Minister for the Cabinet Office Walton Brown has confirmed.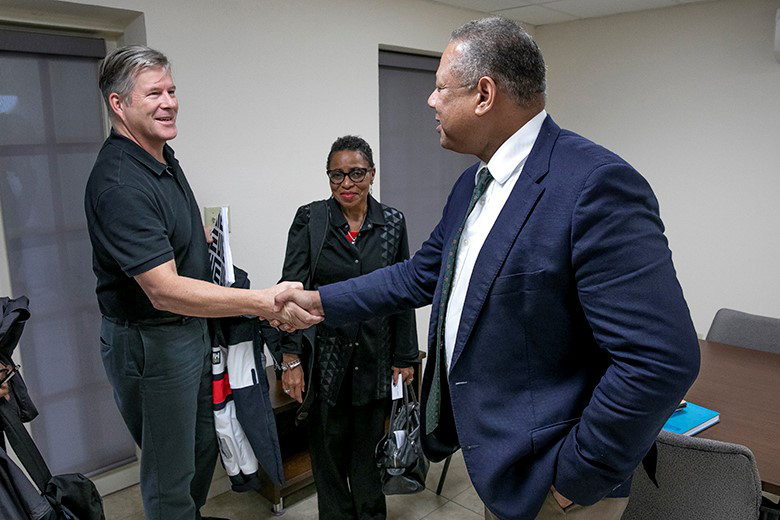 Minister Brown said, "I can confirm that Mrs. Judith Hall-Bean has been appointed as Chair of the Public Service Negotiating Team.
"I anticipate that Mrs. Hall-Bean will bring significant expertise and professionalism to the role, having served as lead negotiator for the Government during the course of her career at the most senior levels of the public service. The public is aware that the PSNT is responsible for leading our union negotiations.
"I wish to thank Mr. Smith for his service to the PSNT and acknowledge his dedication and commitment to the negotiations process.
"This Government will continue to work with the unions to settle outstanding issues related to the terms and conditions of service whilst simultaneously cultivating improved organizational performance as we work toward a future-forward Government for the people of Bermuda."
The current Public Service Negotiating Team now comprises of Judith Hall-Bean, Vincent Hollinsid and Orrin Simmons.
Read More About