As part of their $1 million 'rejuvenation project,' the Fairmont Southampton is introducing their new restaurant Mediterra, which they said "will make Mediterranean dining culture and diverse old-world cuisine available in Bermuda."
In introducing the new restaurant, a hotel spokesperson said, "Offering tapas and shared dishes, Mediterra invites guests to experience the dynamic flavors of the region, creating a sense of community with each ingredient.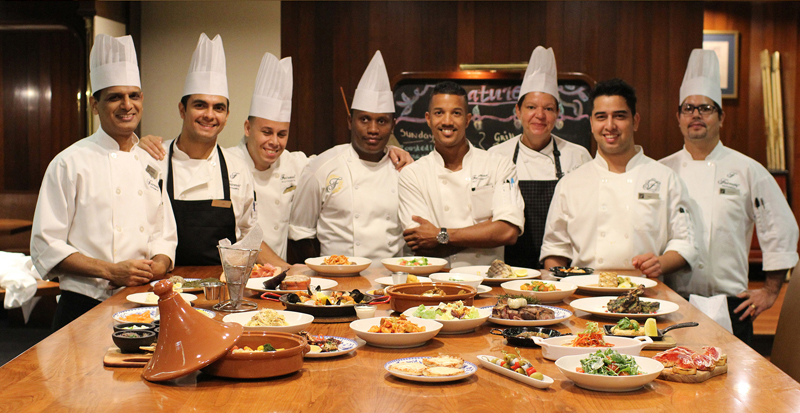 "From homemade pasta to signature land and sea dishes, the selections are bountiful, with a focus on authenticity. The menu features all-encompassing culinary flavors from the regions surrounding the Mediterranean, from the coasts of France and Italy in the North, to Greece and Turkey in the East, to the African shores of Morocco in the South, and to Spain in the West.
"In the Mediterranean region, sharing fresh food with loved ones, as well as living the values of hospitality and an open-house mentality by bringing people of all generations together around one table, mark common gastronomic rituals. Whether dining with a friend or a crowd, it's hard to forget the essence and stories that make up the meal.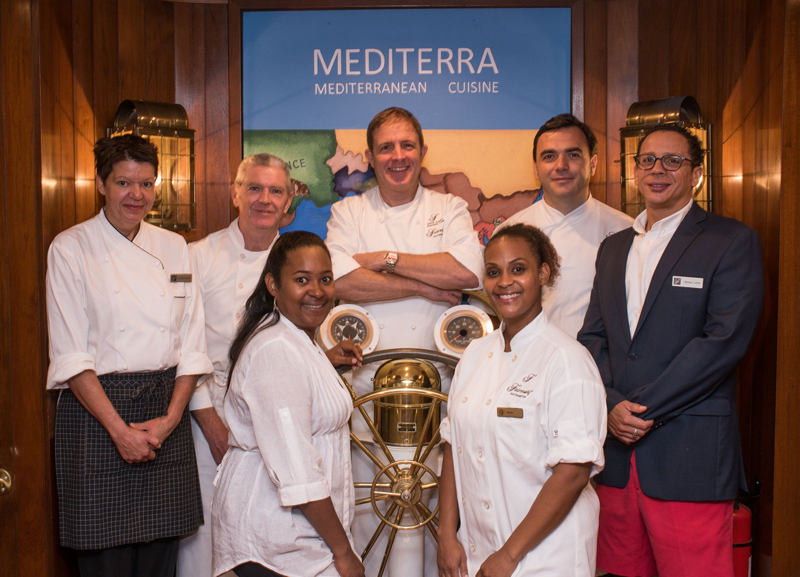 "In typical Mediterranean fashion, food is seen as pleasure and includes well-known regional ingredients, such as authentic olive oil, marinated meats and aromatic spices, and much more.
"Mealtime in the Mediterranean is traditionally treated as sacred quality time that is spent family-style. The new restaurant goes beyond just the cuisine of the Mediterranean shores – at Mediterra, guests are in for a cultural immersion.
"To bring the spirit of true connection to life, the beautiful Newport dining room, which previously played host to a gastropub, will offer a new communal dining table and "wine by the carafe" – the typical Mediterranean way of serving wine to share.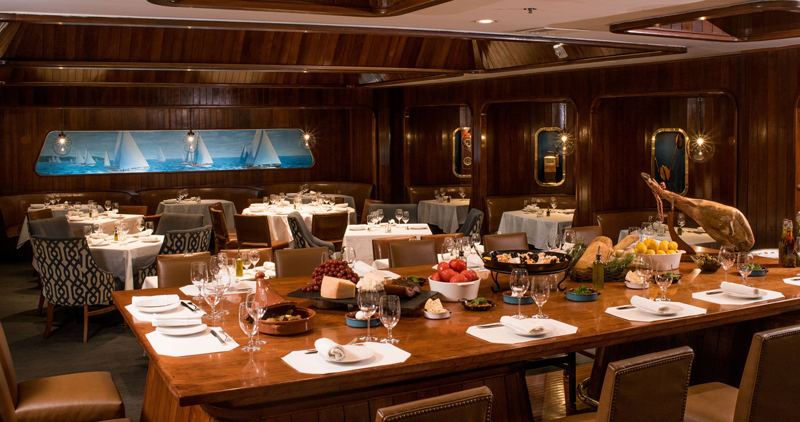 "The reconception was a collaborative project in itself: In an effort to ensure a truly authentic experience, a team of four Fairmont Southampton employees embarked on a two-week culinary journey through the Mediterranean region of Europe earlier this year.
"Two young Bermudian colleagues, second cook Nicole Clarke and server Ravone Butterfield, joined the resort's Executive Chef and Assistant Director of Food & Beverage, to source innovative dishes in Spain, Italy and Monaco.
"The new restaurant concept was also based on the first-hand experience of Mediterra's European Sous Chef Susanne Hansen, who previously led the culinary team at Italian restaurant Bacci and was a Sous Chef at the prestigious British hotel The Savoy prior to joining the resort in Bermuda. Executive Sous Chef Harris Sakalis, originally from Greece, further applied his first-hand expertise from the region to consult on the new offering.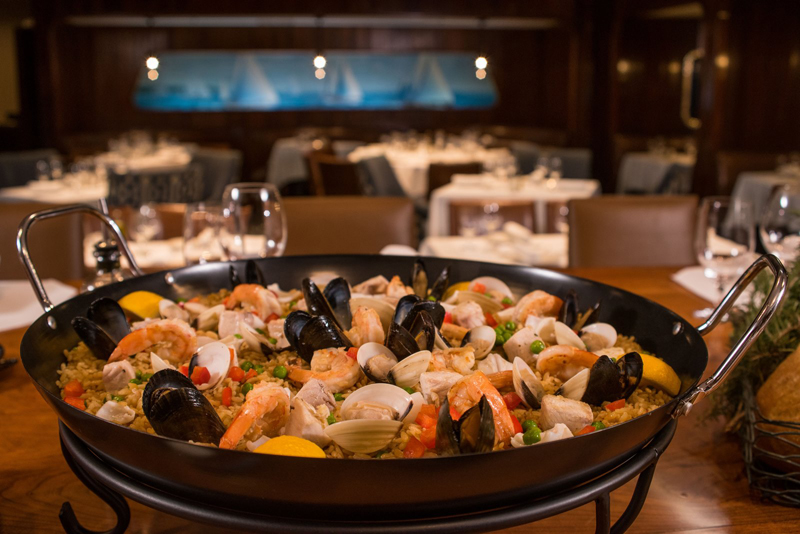 "Sampling tastes from other countries and experiencing new cultures through food is an excellent way of broadening one's horizon. With Mediterra, this immersion is now literally around the corner", comments Wouter Aarts, Director of Food & Beverage.
"Think of Bermuda's largest resort as a culinary destination in the West End, a new alternative to a night out. Guests can enjoy a variety of distinctively different restaurants and bars at Fairmont Southampton, which each offer their very own, unique dining experience."
Mediterra will open nightly from 6:00pm until 9:30pm. Reservations can be made via 238-8000 or online on Open Table. More information can be found here.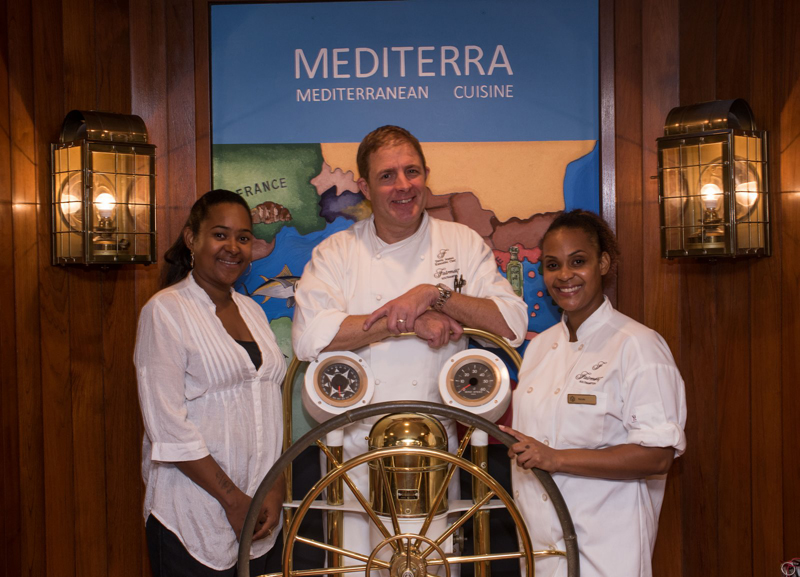 The opening of Mediterra marks the completion of the second phase of the $1 million rejuvenation project at Fairmont Southampton.
The third and final phase will be the opening of Boundary Sports Bar and Grille, an upscale American Sports Bar, at Turtle Hill Golf Club in early November. Fairmont Southampton will continue to offer Bermudian and other international flavors at its various dining destinations.

Read More About