Fairmont Southampton is getting set to hold a dining and sustainability festival from April 3 to April 6.
A spokesperson said, "The weekend of events will launch with locally sourced and inspired food and beverage pairing dinners including the Pollinator Dinner and Lion Fish Dinner, culminating in a sustainable dining and food festival on Sunday April 5th.
"These multifaceted events will bring awareness to the unique challenges in Bermuda and the planet's current food systems, while showcasing alternatives for sustainable consumption."
Executive Chef Eraj Jayawickreme, Fairmont Palliser, Calgary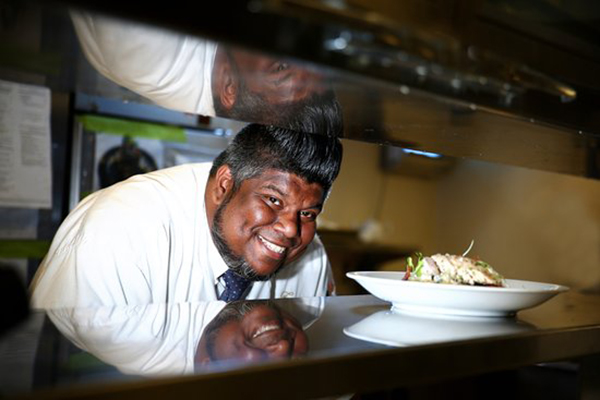 Executive Chef Harris Sakalis, Fairmont Southampton, said, "Being one the largest food buyers in Bermuda, we are looking to drive national efforts guided by Accor's food sustainability commitments and the Planet 21 – healthy and sustainable food charter.
"This festival brings local farmers, fisherman, partners, The Bermuda Tourism Authority and the local community together to collaborate and learn about a more sustainable food future".
The spokesperson said, "The not-to-be-missed festival will feature visiting guest Executive Chefs; Isabel Chung of Fairmont Chateau Whistler and Eraj Jayawickreme of Fairmont Palliser, Calgary who will lend international perspective and experience.
Executive Chef Isabel Chung, Fairmont Chateau Whistler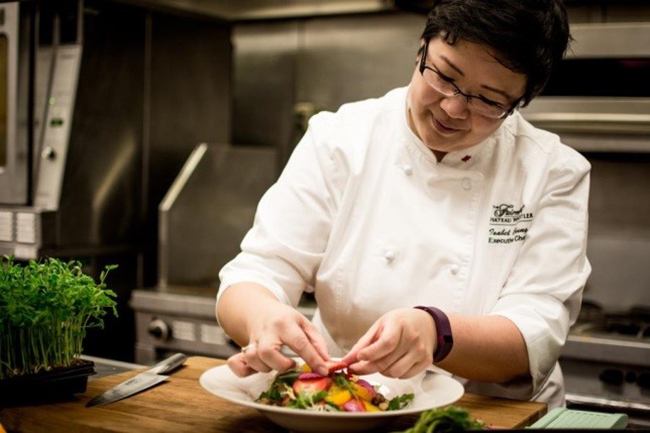 "The festival starts on April 3rd with back-to-back nights of special four-course dinners by Chefs Isabel and Eraj, to include locally grown and harvested foods inspired by the Bermuda Tourism Authority's new Food Harvest Almanac. Lionfish, loquats, cassava and honey are among the spring seasonal Bermuda ingredients.
Event Line Up
April 3rd – Bermuda Pollinator Dinner – Ocean Club, Fairmont Southampton
"This four-course meal and experience celebrates bees and other local pollinators, as 80% of our fruits and vegetables need them to grow and remain healthy. At the dinner guests will be joined by local beekeepers and our guest chefs to highlight their plight and importance.
"Tickets will include food and specially paired beverages and be available on ptix.bm for $120.
Lionfish [Photo courtesy of Bermuda Tourism Authority]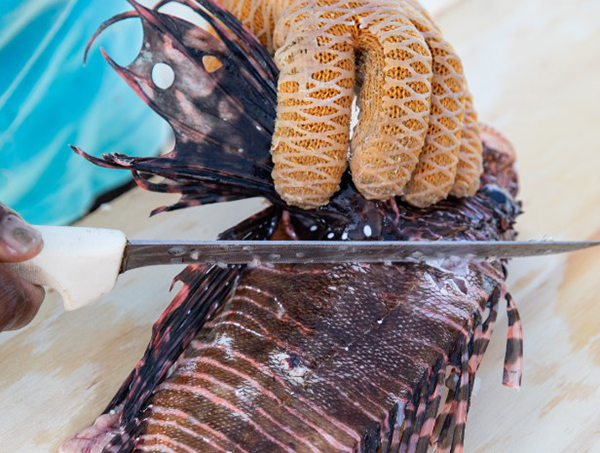 April 4th – Lionfish Eat 'Em to Beat 'Em Dinner – Ocean Club, Fairmont Southampton
"Dinner will feature a fresh herb cocktail reception and four-course meal highlighting the health of the Atlantic Ocean's reefs by serving up the invasive Lionfish with a presentation by Weldon Wade, the founder of Guardians of the Reef, who said, "lionfish have moist, buttery meat that is often compared to hogfish, one of the most popular reef fish served in restaurants."
"Tickets will include food and specially paired beverages and be available on ptix.bm for $130."
April 5th – 4pm – Bermuda Sustainable Dining Festival – Fairmont Southampton Beach Club Terrace
"This fresh market food festival will include local produce stalls by local farmers, displays by local vendors and organisations presenting Bermuda's bounty and activities for kids and adults alike. Fairmont Chefs paired with the hotel's own Bermudian Chef apprentices will work with local farmers and present locally sourced spring menu samples from each of Fairmont Southampton's restaurants.
"The festival concludes with a Dining and Sustainability Panel with representatives from the Bermuda Government, KBB, Greenrock and the Bermuda Tourism Authority. Topics will include sustainable food actions, the community and island's environmental health. Tickets for the Sunday festival will be $15 on ptix.bm, of which $10 will be donated to Greenrock to continue their mission of environmental sustainability in Bermuda.
April 6th – Re-launch of Ocean Club as a Farm and Sea to Table Restaurant
"Ocean Club, Bermuda's favorite seafood restaurant for visitors and locals alike, according to TripAdvisor, opens for the season and has taken another step towards sustainability. The restaurant will source from sustainable fisheries, to the furthest extent possible, taking it to the next level as a farm-and-sea-to- table restaurant.
"Reservations will be available through opentable.com or calling the hotel at +1 (441) 238-8000.
[Photo courtesy of Bermuda Tourism Authority]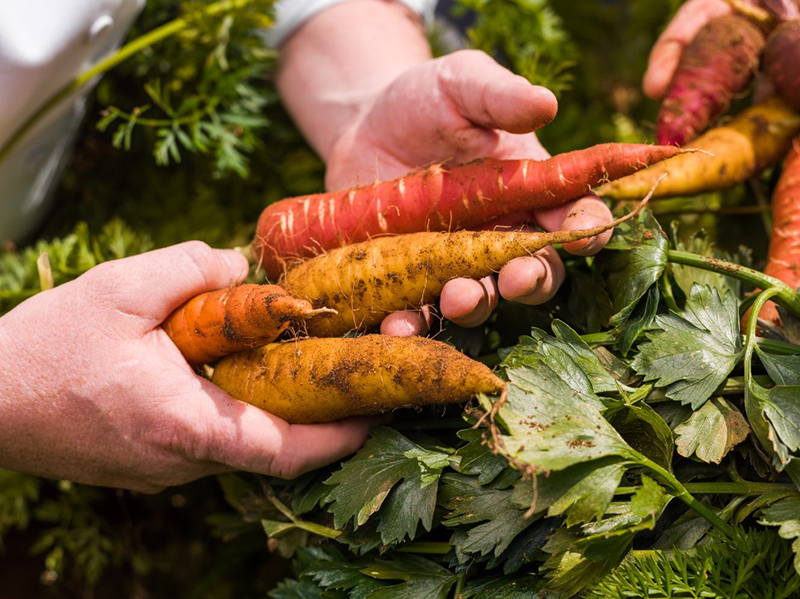 Stay & Participate
"Fairmont Southampton is offering a Bermuda Sustainable Dining Festival Package for visitors including three night's accommodation, the two special dinners and tickets to Sunday's sustainable food festival for a starting rate of $1,257, not inclusive of gratuities, tax and resort levy.
"Please visit here or contact Fairmont Southampton's in-house reservations for further details at southampton@fairmont.com."
Kiaran MacDonald, Regional Vice President and General Manager Fairmont Southampton, said, "We are delighted to invite locals and visitors to this truly unique and first of its kind event in Bermuda. Fairmont Southampton has a proud history of community and environmental sustainability efforts and through this event will further inspire Bermuda and our teams to new heights of environmental stewardship."
The spokesperson said, "Please stay tuned for updates, menus and more as they are posted to Fairmont Southampton's Facebook and Instagram accounts."

Read More About
Category: All, Entertainment, News