Christmas is a season that invokes festive traditions, and testament to this is a spectacularly delectable 'Gingerbread Cubicle' designed by Asia Ming-Raynor as part of the Bermuda Hospitals Board [BHB] Human Resource Department's office competition.
Members of staff were invited to participate in the contest to decorate their individual office spaces and Ms Ming-Raynor's mouthwatering set up took the prize.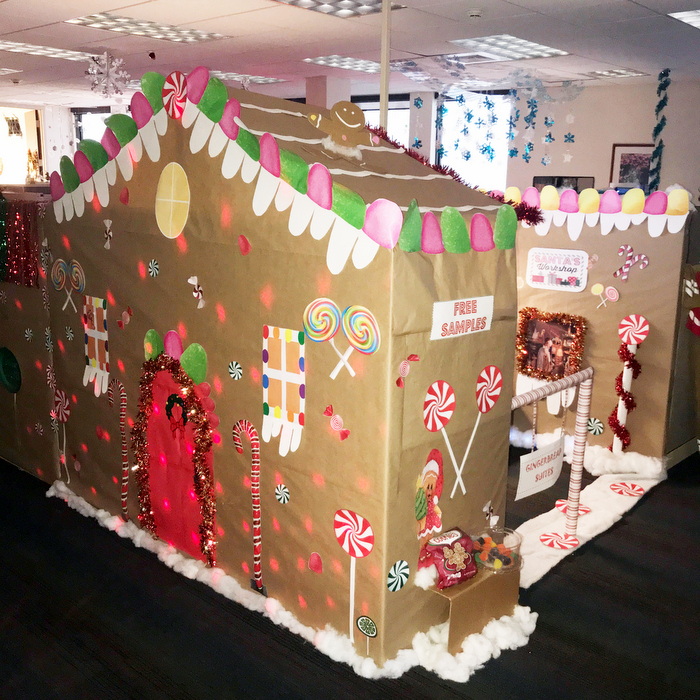 Ms. Ming-Raynor remained after work for several hours to transform her cubicle into the delight, explaining how she had based her creation in her youthful memories of time spent with her family.
"The inspiration behind my gingerbread house cubicle came from my childhood memories of building gingerbread houses with my family," said Ms Ming-Raynor. "I wanted to recreate that nostalgic feeling right here in my office for all of my colleagues to enjoy.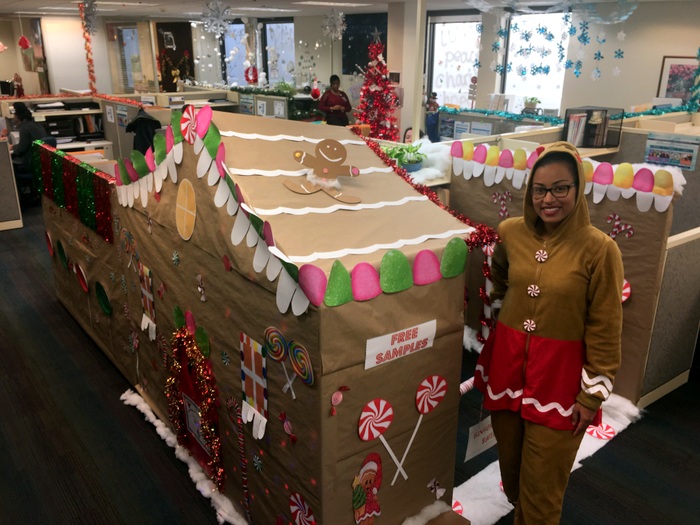 "Building the house was a real labour of love and took me several hours to build and assemble.
"Much like the baked version, this gingerbread house has all the little trimmings and details that you would expect, like gumdrops, lollipops and colourful lights projected onto it. There is even a special window into Santa's workshop.
"The most eye catching part of my display is definitely the snow-topped roof, adorned with twinkly lights that give an authentic, homey, feeling."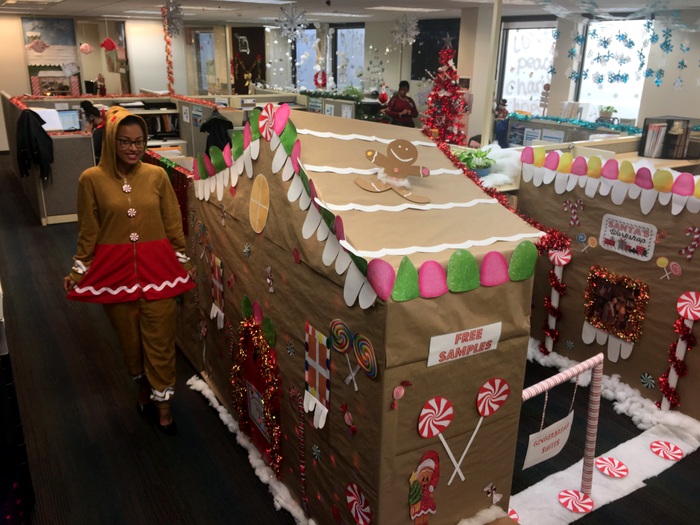 The cubicle has been an obvious focus of the department and talking point to share the pleasantries of the season, as well as offer a few items for those with a sweet tooth.
"When visitors stopped by, I was ready with free samples of gum drops and gingerbread cookies, all while dressed as a gingerbread woman myself," she said.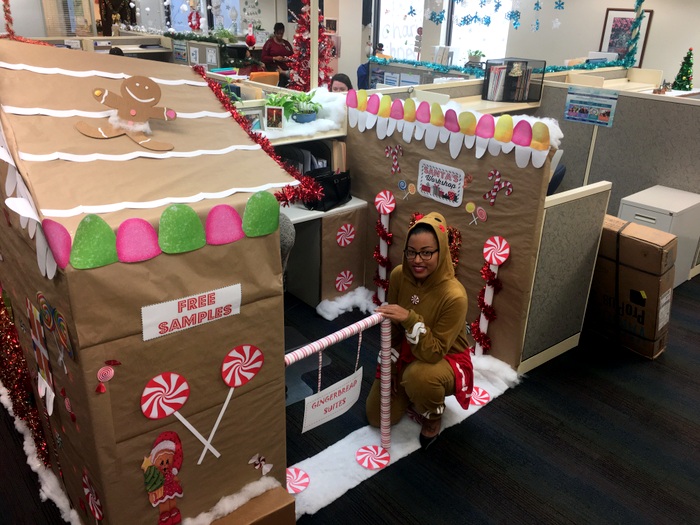 "No detail was spared! I am not an artist but this was a great opportunity for me to be creative. Of course I had a little help from my friends.
"Thanks to my friends and colleagues for their support and the judges for voting me the winner. Merry Christmas!"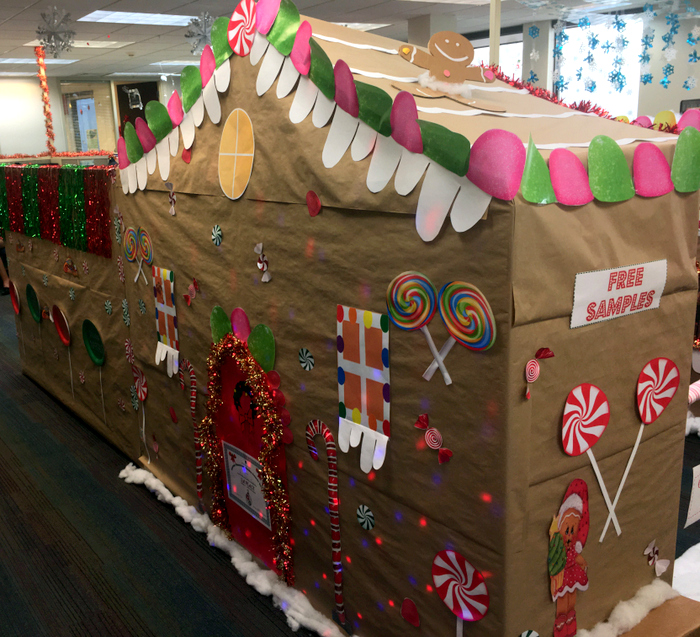 BHB's Employee Health Services Department won honourable mention in the competition for their group effort which saw their waiting areas transformed to a traditional warm Bermuda home setting, complete with holiday movies projected on the wall.

Read More About
Category: All, Entertainment, News