Bermuda's James Stout and his regular Squash Doubles partner Greg McArthur won the Inaugural Sleepy Hollow Country Club, Squash Doubles Tournament in New York.
The number two seeds started off with a difficult draw against Canada's Robin Clarke [#18] and Australia's Zac Alexander [#14] who won the Gold Medal in this year's Commonwealth Games. Stout and McArthur lost the first game 15-5 and settled down in the second game though they lost again, 15-14. They then took the next three games decisively, 15-4, 15-7, 15-4.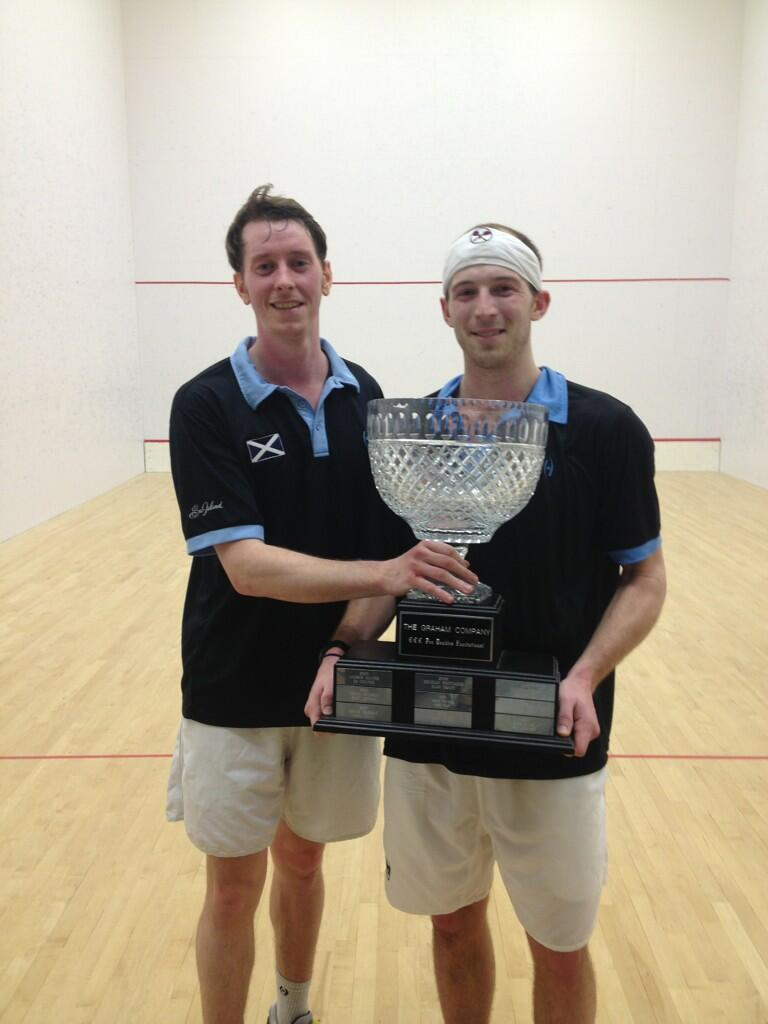 In their semi-final, Stout and McArthur defeated the third seeds, Raj Nanda [#16] and Greg Park [#17] in four games, 15-5, 15-3, 13-15, 15-9. This secured their place in the final against the top seeds, Yvain Badan of Switzerland [#3] and Bernado Samper of Colombia [#8] who had an easier route with a 3-0 win in their Quarter-Final and a 3-1 win in their Semi-Final.
Stout and McArthur started slowly giving up the first game 15-9, but recovering well to take the second 15-6.
They took the third game, which lasted 26 minutes, on a sudden death play-off, 15-14 after Badan and Samper had levelled the game 14-all.
Leading by two games to one, the second seeds fell behind 12-7 in a fast and furious fourth game. They recovered to 13-all, fell behind 14-13, levelled the game at 14-all on a cross-court volley nick by McArthur, and then lost 15-14 on a cross-court backhand winner by Samper from the left back court.
Throughout the match the main players were Samper on the left wall exchanging cross-courts with McArthur on the right wall, while Stout and Badan saw comparatively little of the ball.
With the match tied at two games all, McArthur and Stout adopted a disciplined and unrelenting approach and turned a 6-4 lead into 10-5, then 12-7, eventually winning the game 15-7 on the back of two winners by McArthur.

Read More About