[Updated] A dead whale washed up in the Devonshire Dock area this morning [Jan 23], with Aquarium staff responding to the area and removing the whale.
According to people at the scene, the whale was seen floating close by the dock this morning before it was retrieved from the waters; Aquarium staff then removed the whale, lifting it onto a boat.
Further details are limited at this time, however officials are expected to provide information later on, and we will update as able.
Update 4.58pm: A spokesperson said, "This morning the Bermuda Aquarium, Museum and Zoo [BAMZ] was notified of a small, dead marine mammal, which was determined to be a juvenile male short fin pilot whale, located just off Devonshire Dock.
"BAMZ performed a necropsy on the animal and found that there was no pathology; the animal did not appear to have been sick at the time of death.
"However, based on the fact that the teeth on the lower jaw had not yet emerged, BAMZ determined that it must have still been nursing and therefore dependent on a mother. The animal did, however, have a small amount of food in its stomach.
"BAMZ is going to look to preserve the whale's skeleton for educational purpose. Toxicology samples and histopathology samples were taken and will be studied over the coming days."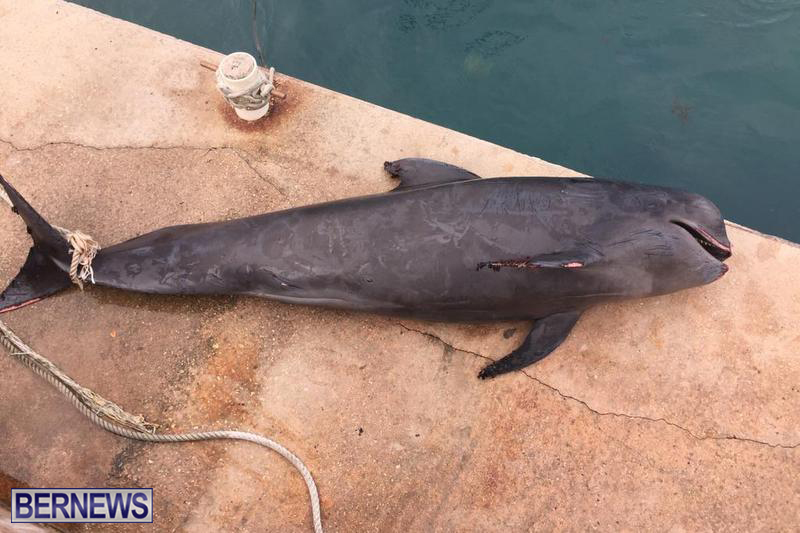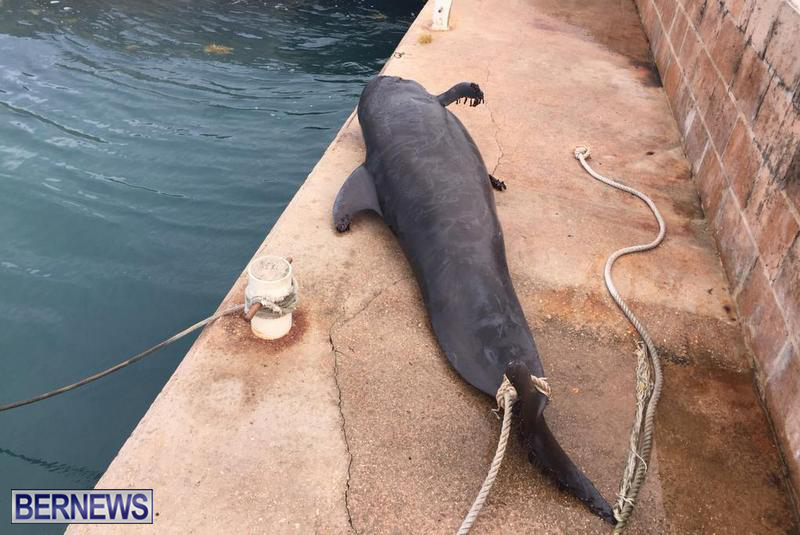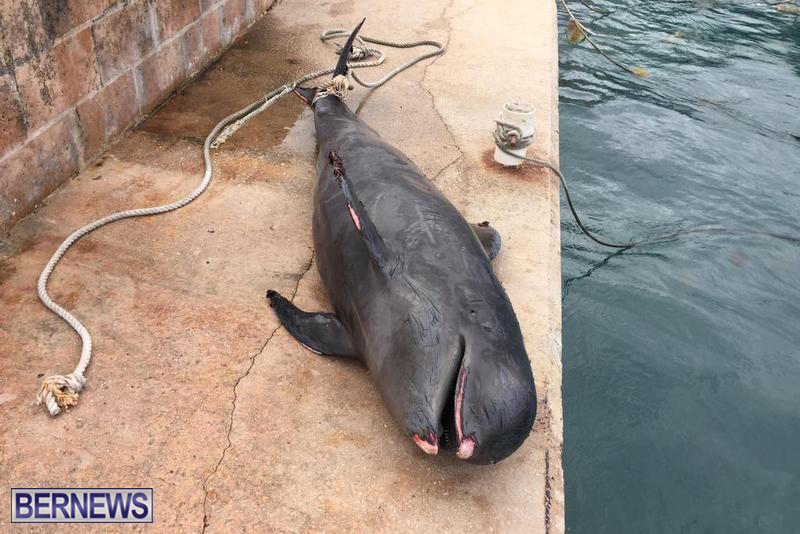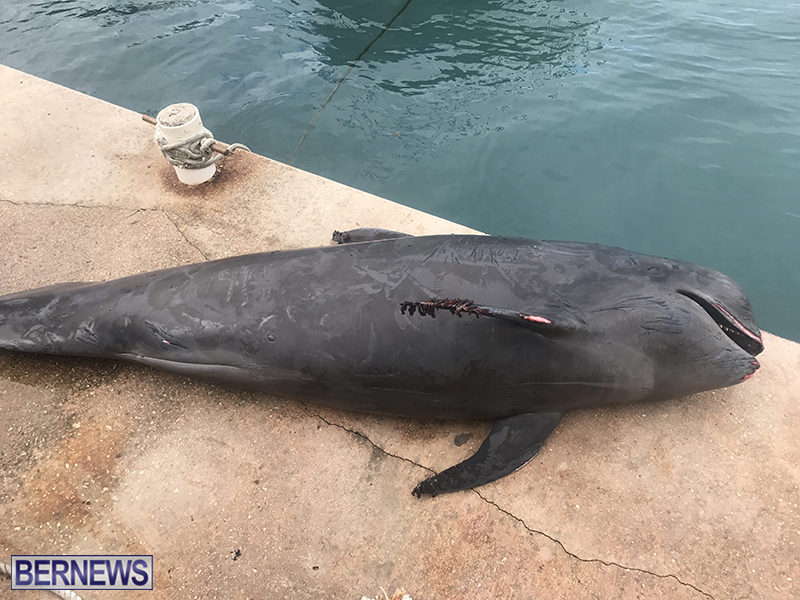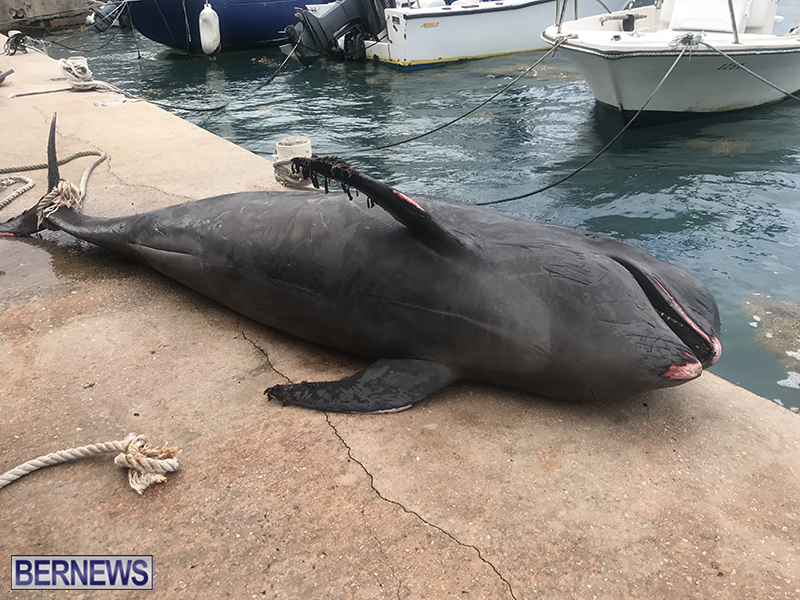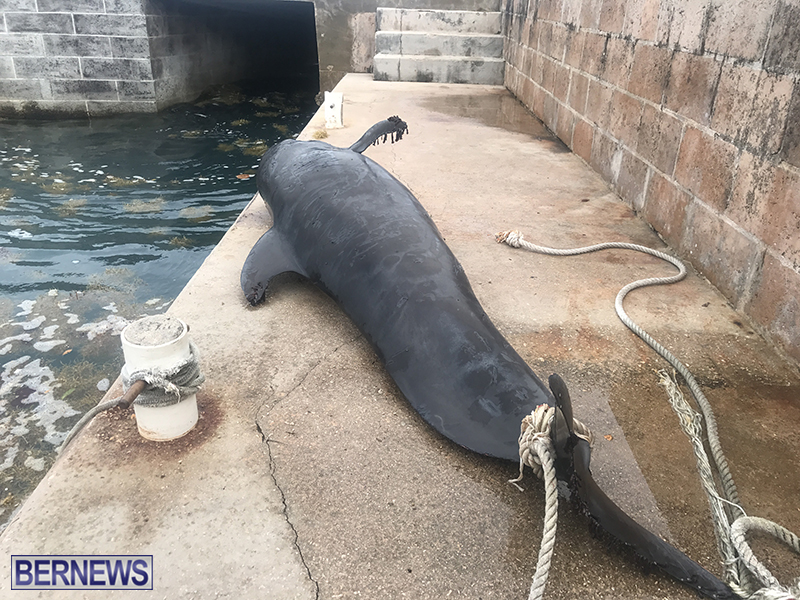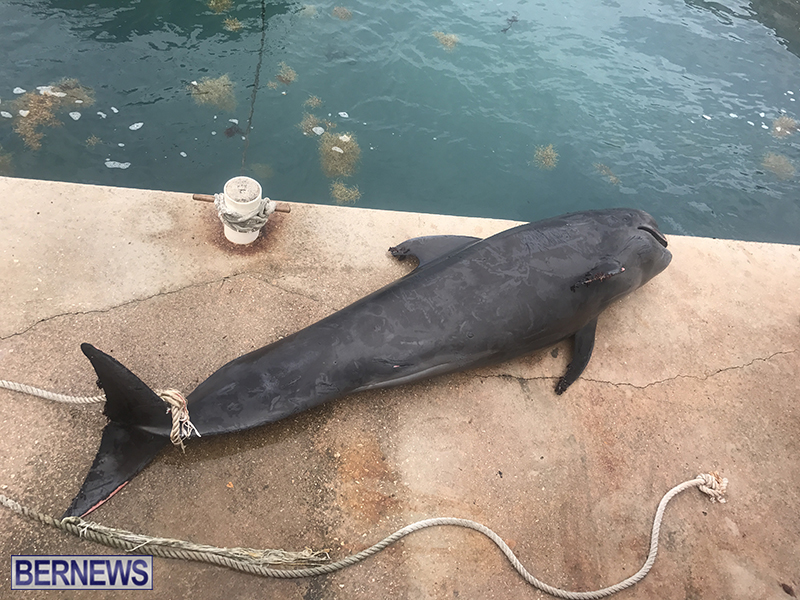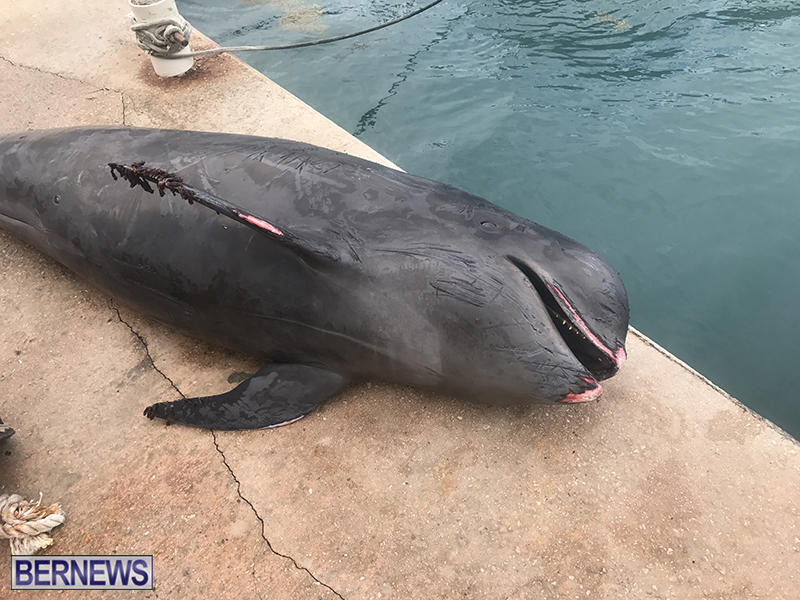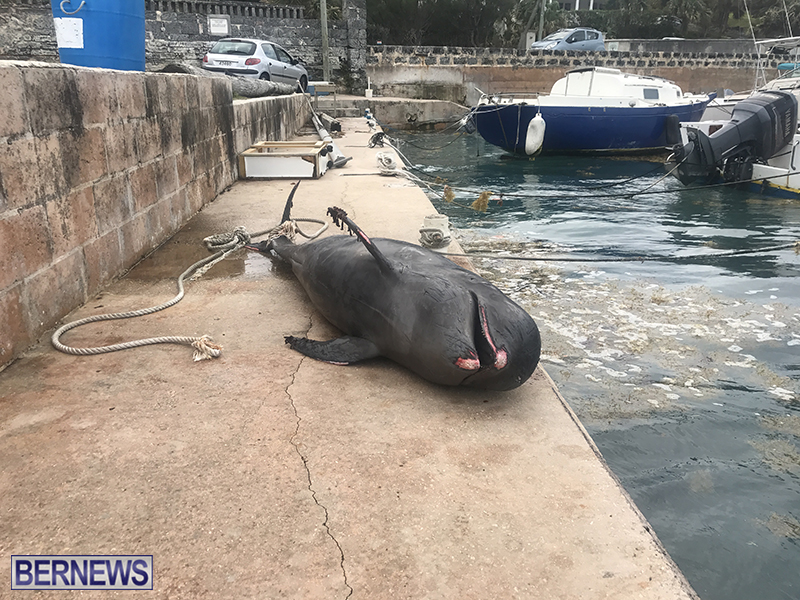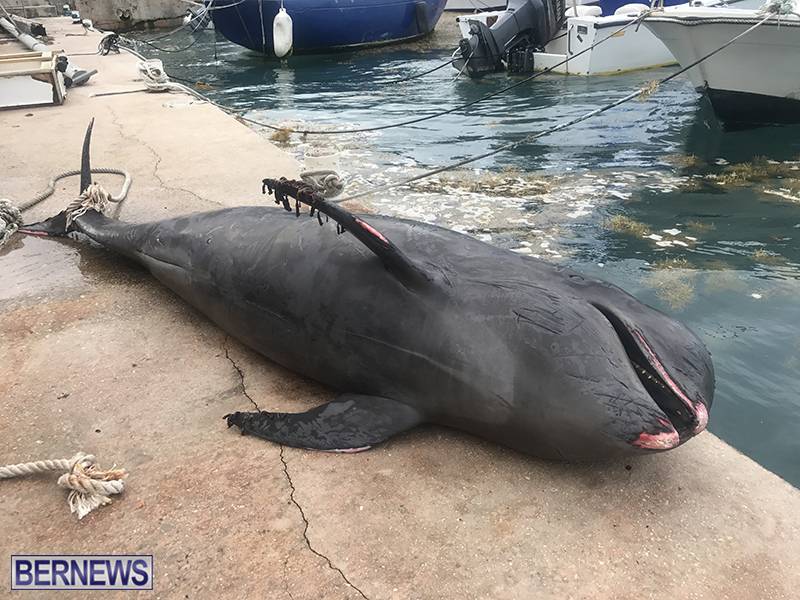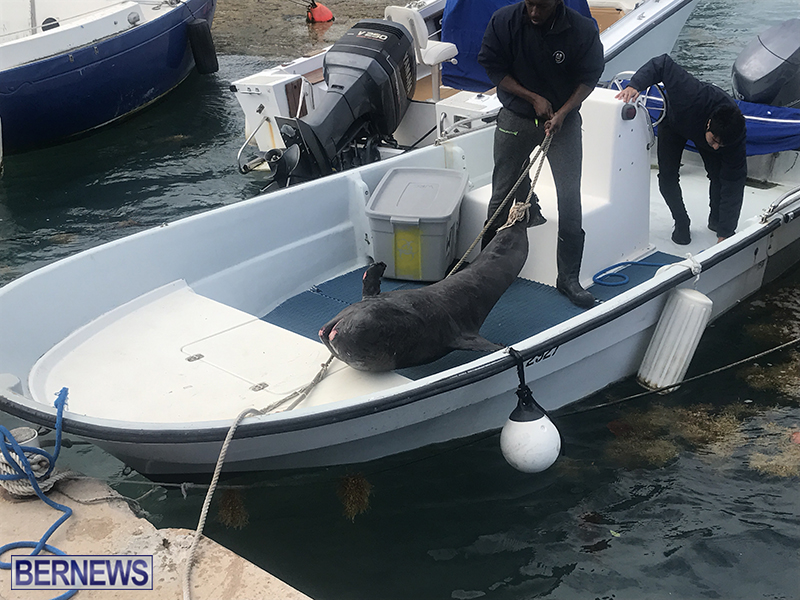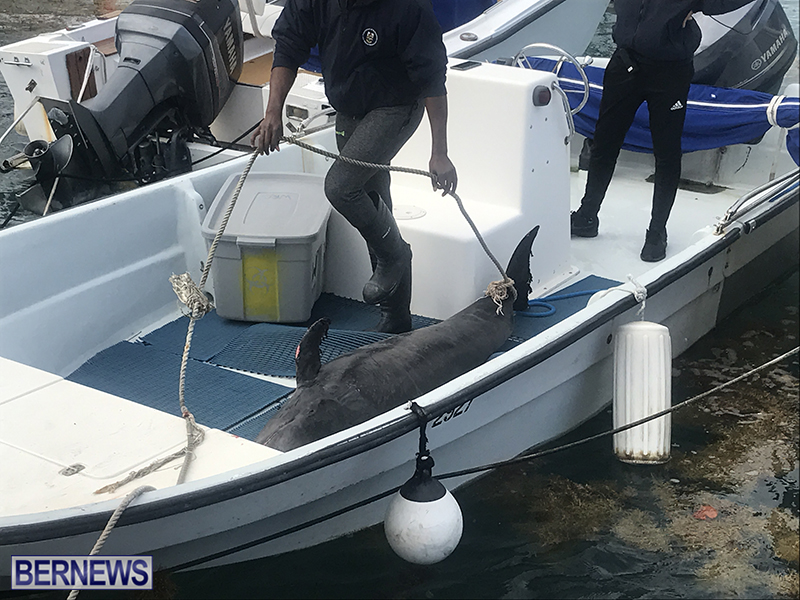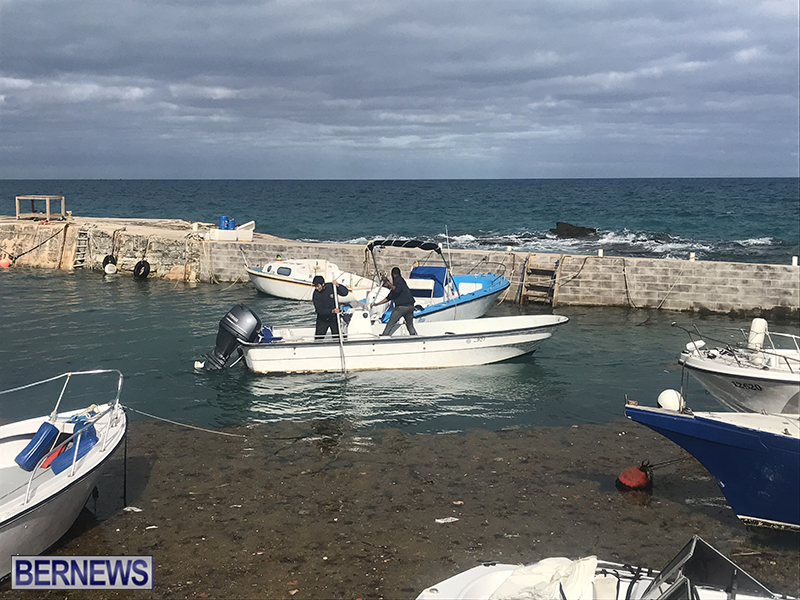 Read More About
Category: #Animal, All, Environment, Environment, Marine, News, Photos, Videos