As part of their studies for Black History Month, students at a Missouri school learned about Bermudian Dr. Ty-Ron Douglas, with a poster displayed in their classroom saying "this amazing leader does all he can to encourage young people especially young black males."
This is according to a tweet from educator Brittany Fatoma, who tweeted the photos below, saying: "Black is optimistic! It is an honor to know and work with Dr. Douglas, who is an amazing leader.
"My students enjoyed learning about Bermuda and a great black male role model that is making a positive impact in their community @DrTyDouglas. We salute you!"
Dr Douglas is a highly accomplished educator and author who works as a Professor at the University of Missouri.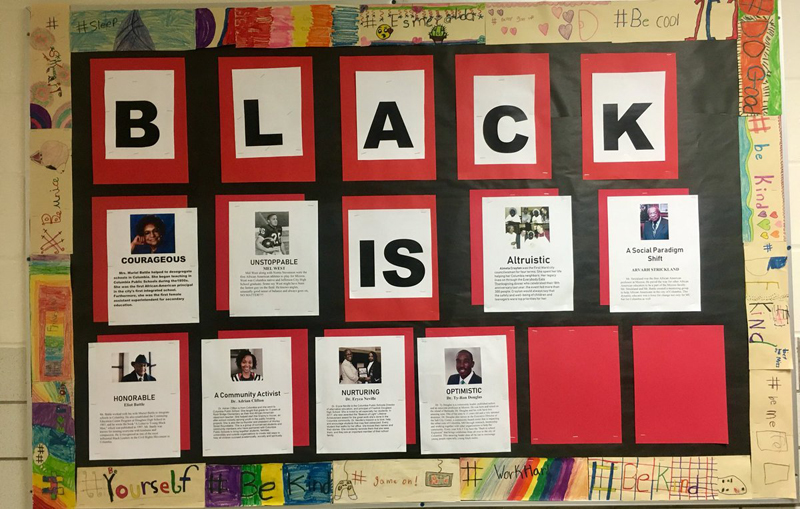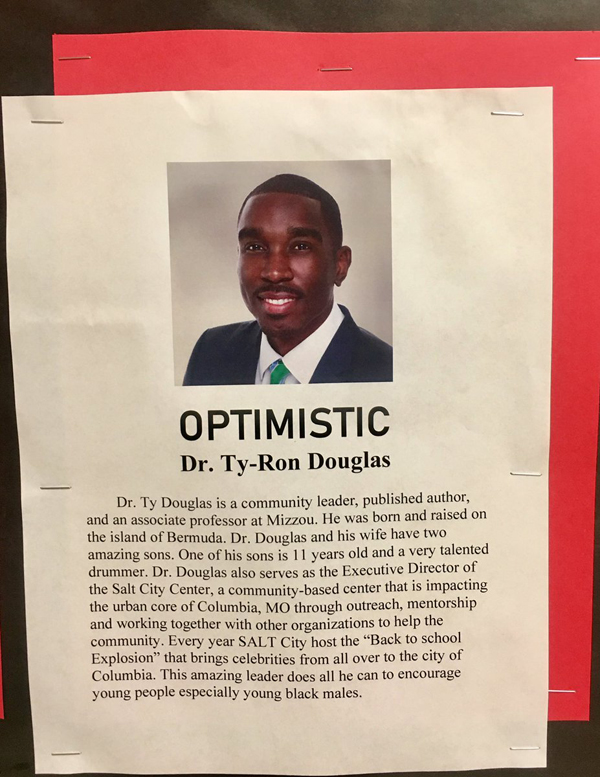 Read More About