Masterworks will be exhibiting a series of sketches by Emma Ingham and Nuno Patricio, with the show set to open on February 15th 2019.
"Nuno is the Masterworks Education Coordinator and Emma is well known for her art lessons, many of which are hosted at Masterworks. The show is called, 'The Secrets Within a Sketch," a spokesperson explained.
"By exhibiting this body of work the idea is to draw attention to the Masterworks Education programmes. The show promises to be a fascinating look at how two artists approach sketching in very different ways and we hope it will motivate Bermudian students and adults to bring art into their lives.
"Nuno Patricio has been working with Masterworks since July 2018 to educate the island's youth in the principals of art, with great success. His students' work can be seen on site in the Salty Lime café, the classroom and various other locations in the Museum.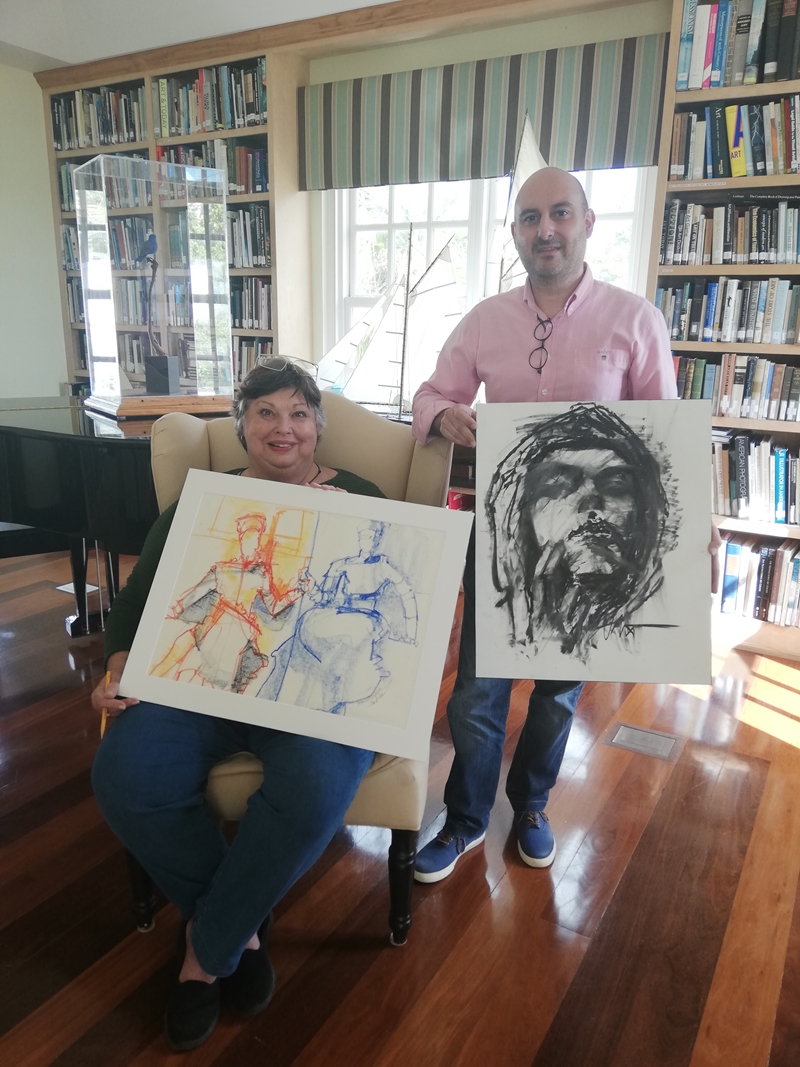 "Bermudian artist Emma Ingham is showing with Patricio; her work centers on the figure. Ms. Ingham is using her talent and experience to teach adults with a view to rounding out Masterworks' education programme.
"These two accomplished artists present very different styles – Patricio is Portuguese but grew up on the island. He was educated at Mount Saint Agnes and then at the University of Fine Arts Coimbra in Portugal.
"He works from age-old references and as such achieves a beautiful, classical rendering of his subjects. For example, the delicate use of graphite and charcoal in cross hatching and shadows speak to his deep understanding of the human figure – portraits form the backbone of his work.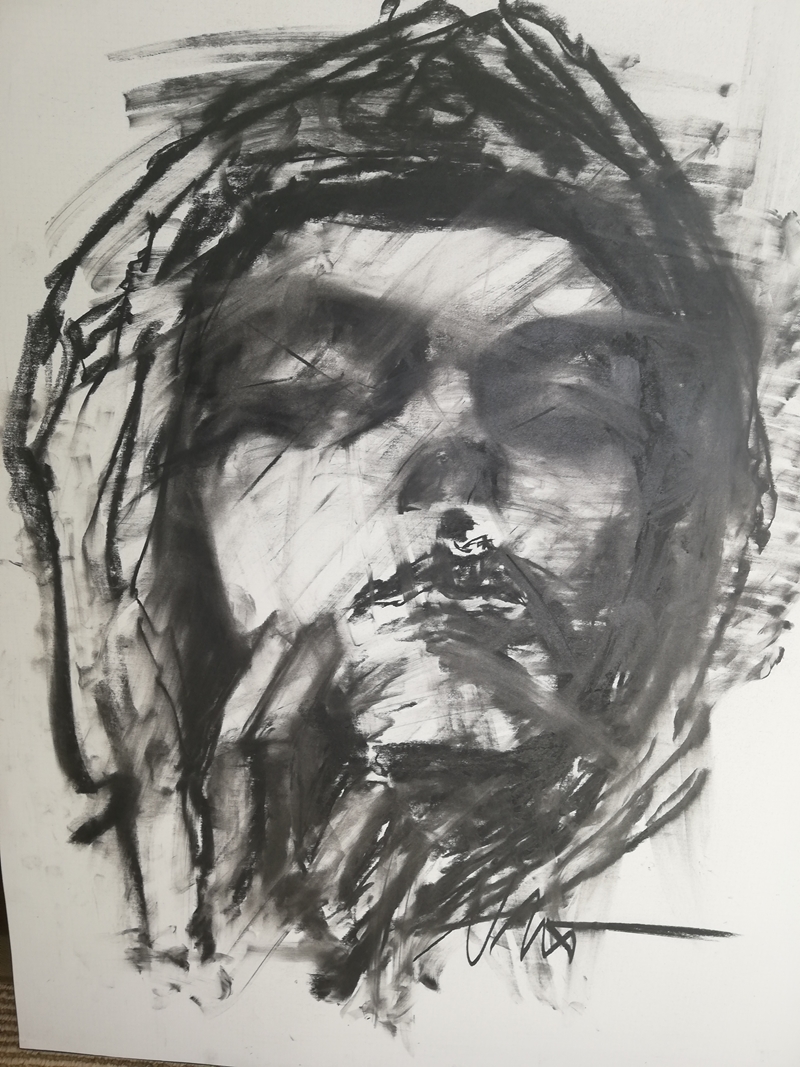 "Looking at the work of Emma Ingham, one appreciates her observation skill. Her sketches underscore her ability to draw; she uses a refined line to capture a gesture or figure in a moment of time. A loose splash of watercolour adds further impact to figures and portraits
"These two artists will each be showing some 25 to 30 pieces each in this important exhibit in the Rick Faries Gallery. All are encouraged to attend the opening night of this dynamic show, scheduled for Friday, February 15 from 5:30pm -7pm. Admission is free. Persons can RSVP their attendance online.
For more information, please visit bermudamasterworks.org.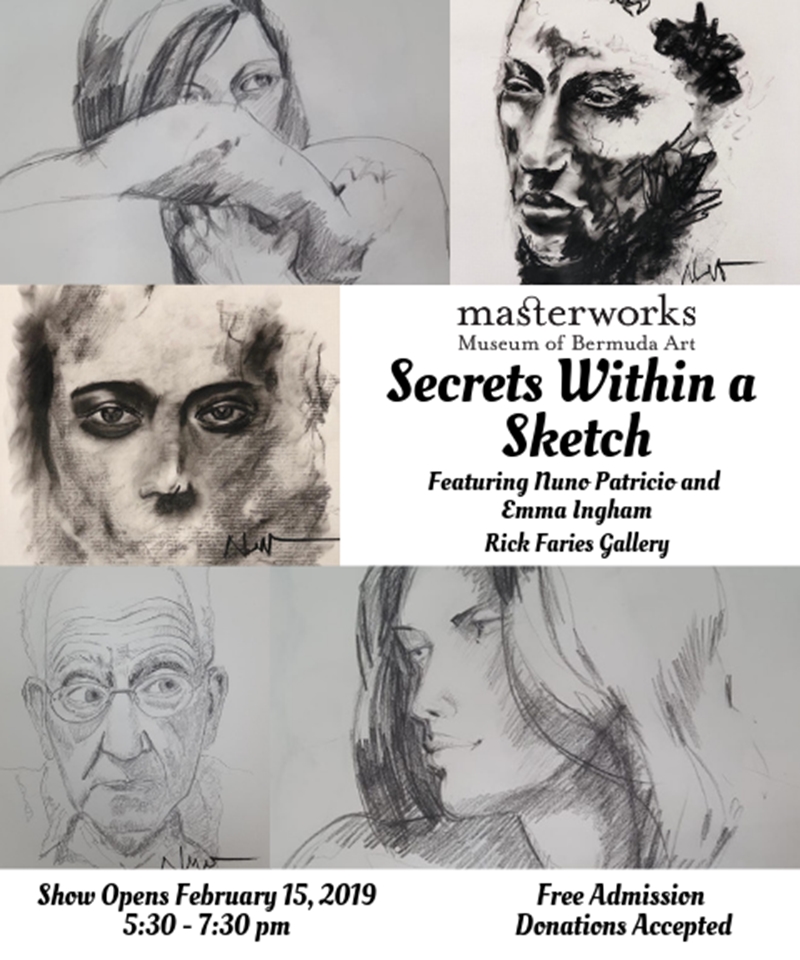 Read More About
Category: All, Entertainment