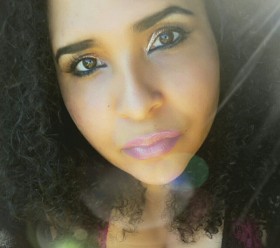 Masterworks is getting set to open a new solo art exhibition titled 'The Infinity Collection' showcasing works by Michaela Antoinette, with the grand opening to take place on April 8.
Due to Covid-19 restrictions, the event is RSVP only; guest are invited to RSVP to jasmine@masterworksbermuda.org.
A spokesperson said, "What a journey it has been for Bermudian mystic visionary artist and former Barrister and Attorney Michaela Antoinette. Michaela's journey with pain began at birth. She was born with club feet and had to wear corrective shoes with a steel bar across the middle to straighten her crooked legs.
"She has the scars on her heels to this day. Marfan's Syndrome is a genetic connective tissue disorder which affects the major organs, bones and tissues of the body due to a missing protein.
"This disorder went undiagnosed for decades of her life.
"She missed an entire year of high school due to severe migraine headaches and multiple spinal cord surgeries for scoliosis, but still managed to graduate on schedule with honours. She went on to law school and obtained her bachelor's degree [L.L.B] and a masters degree in International law [L.L.M] and passed the 14 exam Bar Vocational Course [BVC].
"The stress landed her in the ER with unexplained and unending migraines. The doctors couldn't find the cause. She was called to the bar of England and Wales in 2009.
"After her pupillage with Phoenix Law Chambers, she was the sole proprietor of her own law firm at 28-years-old. Michaela settled most of her cases outside of court, which kept her clients costs to a minimum as much as possible. Integrity was an important part of her legal services. She dedicated 13 years of study and practice to law.
"Once her mother fell ill, Michaela switched her focus to scientific and medical research for her family's combined symptoms and pleaded her case to a team of doctors at Lahey Clinic, who eventually narrowed the symptoms down to a possible diagnosis of Marfan's Syndrome.
"She then found the best geneticists for connective tissue disorders in Washington. The scientists asked a lot of questions as to why she was seeking a DNA test on her own volition, but because she had done the extensive research and provided a long list of symptoms and health complications, the geneticists decided to add a few extra genes to cover the spectrum of connective tissue disorders in order to find the answers for her and her family.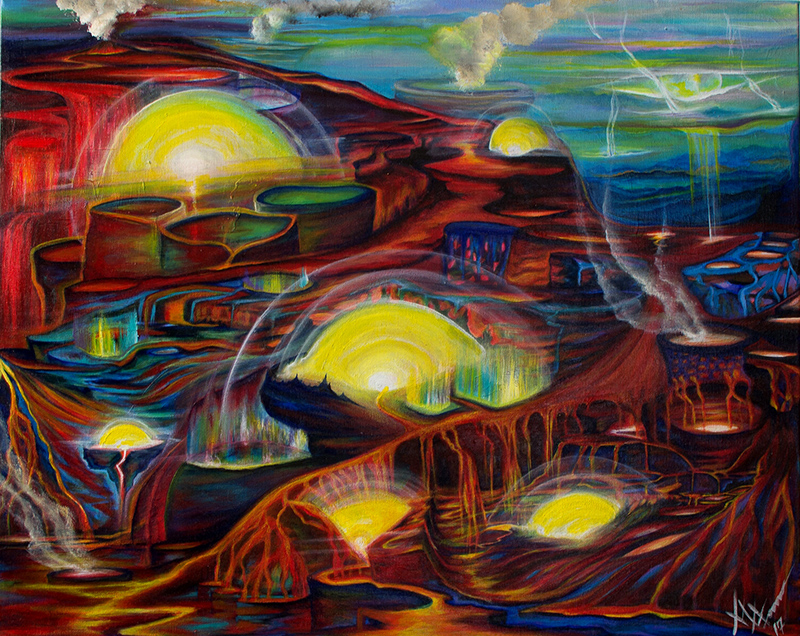 "She received a formal diagnoses in 2016, a day after suffering with severe heart palpitations as she sat for an exam during a job interview. She was shifting from solo practice into a group setting to reduce her workload. By this time, Michaela was using a back brace and a cane to assist with her mobility. After countless job interviews and skills tests, she was not granted a new job offer. The closed doors were a blessing in disguise."
Ms. Antoinette said, "Often, our greatest purpose is birthed through our struggles and pain. How can you become a vessel of light if you have not conquered your own darkness."
The spokesperson said, "A few months later, she was completely bedridden. Since she had to stop working, she didn't have insurance and she didn't qualify for disability assistance. At this time, her lungs and heart were failing due to her unstable spine. After a year of immobility, she said her goodbyes to the family members who shared a household with her. At that moment she had embraced death."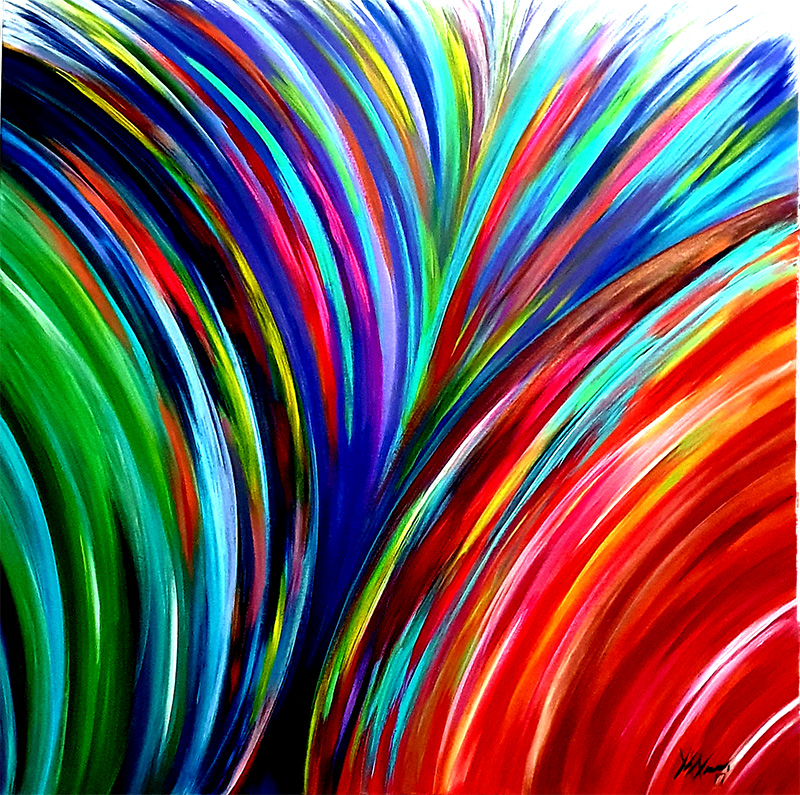 Ms. Antoinette said,, "In my 33rd year, I thought I had taken my last breath, but it was truly the first breath of another beautiful beginning: infinity."
The spokesperson said, "Throughout the years, she had adopted a plant-based lifestyle and sought alternative treatments for her ailments. During sound meditation and stillness, she experienced what many would call a miracle, angelic healing, God's mercy, or the grace of the holy spirit. She had what others would call an out of body experience that took her into the depths and heights of existence and the infinite spaces of divine being.
"Her spine adjusted itself whilst electric shocks and healing vibrations filled her entire body for three days. In Hinduism it is called a kundalini awakening, in ancient Khem [Egypt], 'sekhem', in Christianity the 'Pentecostal fire' or 'baptism by fire', in Hebrew, 'shekinah', in Taoism, 'Kan and Li', and in the kabbalah, 'the secret fire.'
"No matter the name or practice, it's an experience that normally takes years of proper training and preparation and a guru to personally guide you through the process. For Michaela, it was spontaneous so her nervous system is still healing years later due to her not knowing or understanding at the time the intensity of the inner power or the expression of it. She was confused and somewhat afraid as any unprepared soul would be. She knows now that she had to go through both the bliss and the fear in order to help others through."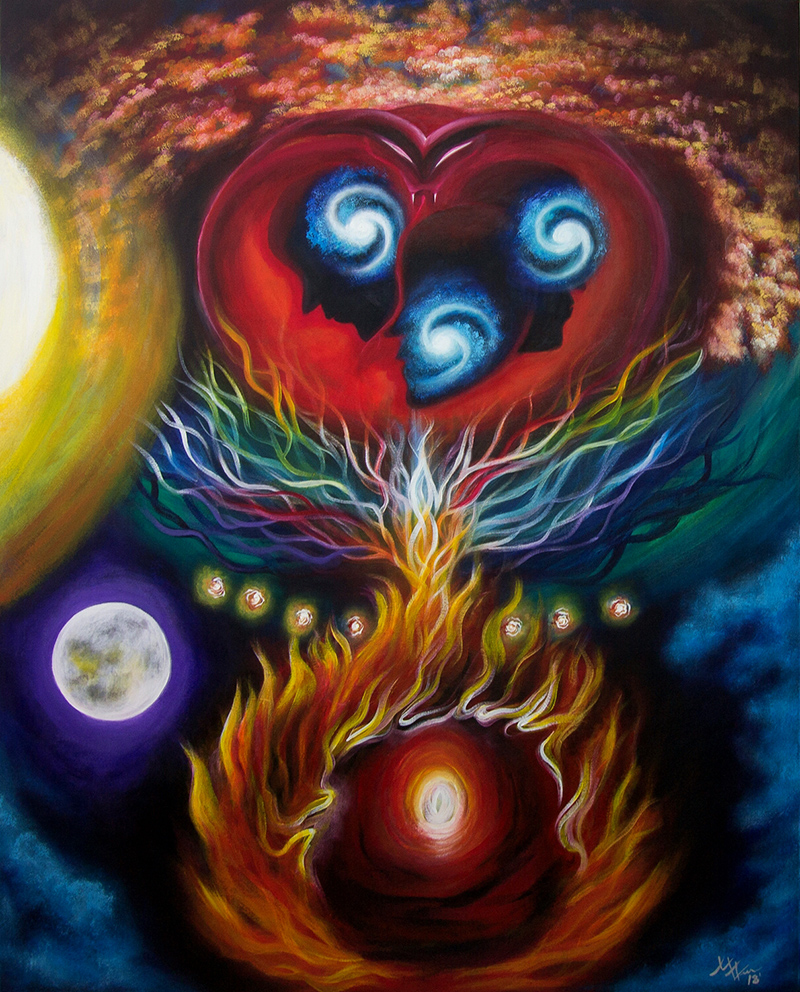 Ms. Antoinette said, "It is a transformative, life changing experience when the body heals itself and frees itself from pain and suffering. It's a pure explosion of bliss, nirvana, and it changes you forever. Words are truly inadequate."
The spokesperson said, "She continues to heal and now teaches others how to heal themselves through the heart and mind. This is a scientific process called biokenesis. She also provides art therapy, sound baths, light therapy and aromatherapy sessions for women."
Ms. Antoinette said, "I'm aware there are many women doctors, scientists, healers and holistic services in Bermuda and I'm interested in networking with all of you. Please feel free to reach out and connect with me. I look forward to creating a women's healing circle."
The spokesperson said, "A major component of Michaela's healing is through her creative art practices. As a self-taught visionary artist, she introduced a unique style of art to Bermuda during The Charman Prize 2019. She will enter an art piece again this year.
"She pairs her fine art paintings with augmented reality technology so the art comes to life right on the wall or any still image of the piece through a special app. There is also a hidden/invisible surprise in her artistic works once it is dark. Artists who inspire her include Salvador Dali, Hilma af Klint, Hildegard of Bingen, William Blake, David Spriggs and Daniel Popper."
Ms. Antoinette said, "These paintings are the beginning of a life long Infinity Collection series. My paintings are both outside of duality yet grounded within it. I create from a space where the normal boundaries are blurred, where the hidden, the invisible and the atypical are brought to life on canvas.
"These works are a journey through the mind, body and soul. I combine spirituality, religion, science, philosophy, symbology and whimsy in my works. This collection illustrates the mysteries that lie dormant within and all around us. It explores the essence of what connects us to the mind and breath of creation and to humanity as a whole. By using lines, shapes, symbology, vibrant flowing colors that bleed into each other with no beginning and no end, I paint my truths.
"I hope when you regard my work you feel a sense of wonder. I hope to connect with the community in a deeply moving yet fun and exciting way."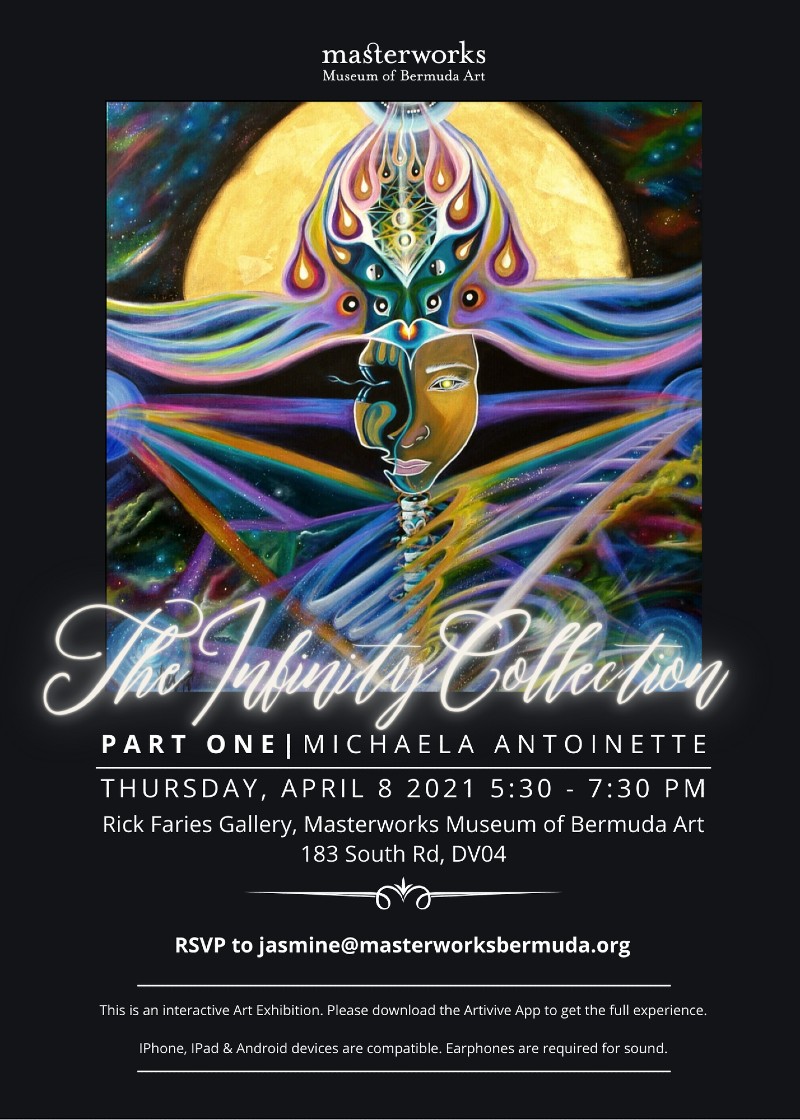 The spokesperson said, "Under the distinguished patronage of the Honorable Premier of Bermuda E. David Burt MP, the grand opening will be held on the 8th April 2021 5:30 pm -7:30 pm at Masterworks Museum of Bermuda Art. Light refreshments, a dessert bar by Sugar Rush Cakes and a complementary wine bar will be provided.
"The 12 piece collection, The Infinity Collection [part 1] will be for sale and exhibited during the month of April at Masterworks Museum of Bermuda Art."
Risa Hunter, Director of Masterworks, said, "Masterworks is delighted to be partnering with Michaela on her solo exhibition, which promises to not only provide a fresh aesthetic but also a new experience to viewing and interpreting artistic works. Never before have we hosted a show where the curatorial practice is enhanced with digital technology in this way.
"This innovative and progressive approach will make for an alternative encounter with art, to push boundaries on our understanding of viewing visuals."
The spokesperson said, "If you wish to view the augmented reality on the opening night you can bring your earphones and download the Artivive App available free on all smart devices. If you wish to test the augmented reality beforehand, open the Artivive App and aim your smart device at the digital invitation.
"Many thanks to sponsors and grants by The Bermuda Arts Council, Dr. Cindy Morris, Ms. Diana Morris, Miss Victoria Angelay, Mrs. Wendy Trott, Mr. and Mrs. Brown, Mr. Jerrod Griffin, and Mr. Korrin Lightbourne."

Read More About
Category: All, Entertainment, News