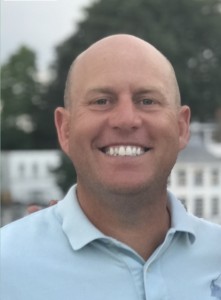 Tucker's Point announced they appointed Paul Adams to General Manager of Club Operations.
"Adams, who returns to Tucker's Point after four years at Turtle Hill Golf Club, will oversee all aspects of the Club, including membership services, operations and sales," a spokesperson said.
"He will apply his knowledge and passion for golf and club operations to the property's 18-hole Charles Banks course—a top destination for the world's elite—and will lead operations at Cliff Drysdale Tennis as well as the property's pink-sand beach, the longest stretch of private coastline on the island."
"Prior to this new role, Adams served as PGA Director of Golf at Turtle Hill Golf Club, where he drove revenue incrementally each year. His extensive experience with social media and marketing was key to the success of the property's many events, including the Grey Goose World Par 3 Tournament.
"He leveraged relationships with top brands to consistently build unique packages and programs and was effective at increasing exposure for the property worldwide. As the PGA Director of Golf at Tucker's Point Club, he displayed this same tenacity. He was integral to the growth in the property's membership base, partly due to the development of a coaching program for adults and juniors."
"Paul has a penchant for anticipating people's needs and is always on the pulse of what can be done better and more efficiently," said Gary Lake, executive vice president of Gencom, the firm that owns the property. "We are confident in Paul's leadership skills and feel his expertise will resonate well with the team and our members."
"Having worked with Tucker's Point in the past, I know its prestigious reputation on the island and am honored to be named General Manager," said Adams. "I am excited to further solidify the property's status as among the best in the world."
Throughout his career, Adams has held positions at Mid Ocean Club in Bermuda and Dukes Meadows Golf Club in London and has served as the President of the PGA of Bermuda from 2013 to 2016. He is qualified as a British PGA professional, is a member of the Club Managers Association of Europe and is certified in Agronomy, Club Management, Marketing and Finance.

Read More About