The Technology Leadership Forum [TLF] is inviting applications from university students who are currently studying technology or interested in a career in the Information Communication Technology [ICT] field, with the deadline set for March 15th, 2019.
The TLF Internship Programme is a 12 week summer intensive comprised of classroom learning, with courses designed to give the interns an introduction to various aspects of the industry; a team project in which the interns are responsible for the management and delivery of a finished project which they present to the Board and key stakeholders; and fieldwork where the interns will acquire experience working in the field at a sponsor company.
2018 Internship graduates from left to right: Jalesa Vincent, Matthew Correia, Justine Dzofonoo-Burch, Raven Duffy, Sher-Kyra Outerbridge, Stephen Outerbridge, Kiara Saunders and Stephen Galloway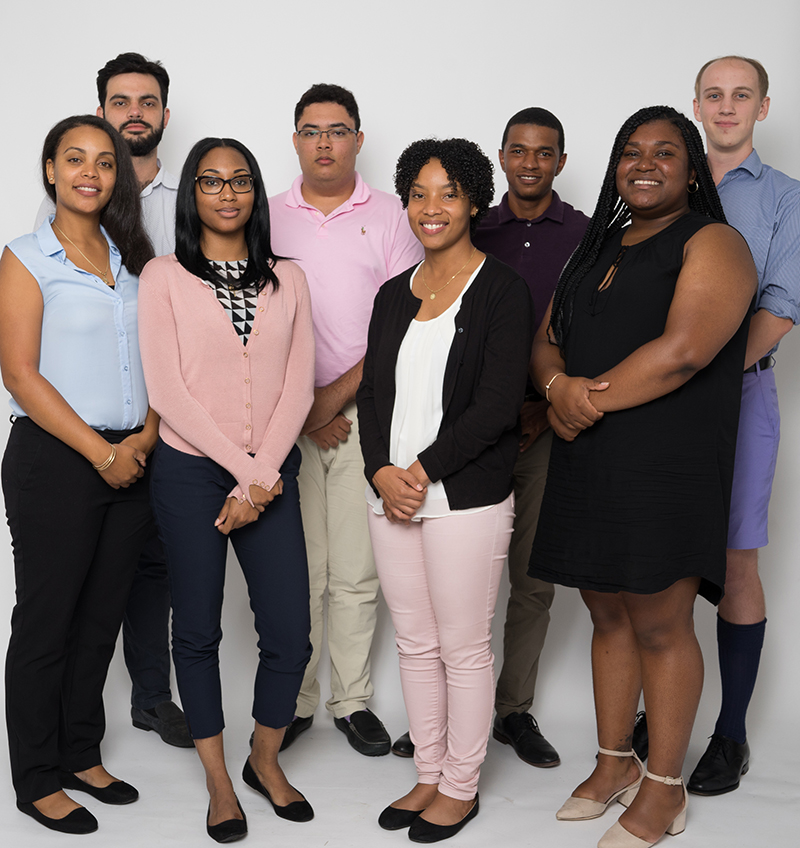 The TLF was founded because of an identified need for qualified Bermudian talent in the ICT field. The registered charity is run in partnership between private and public sector technology companies and organizations. The TLF's prime objectives are to encourage dialogue, address issues, propose action steps, provide mentoring and to be a networking group amongst peers.
Anyone interested can apply through the TLF website: www.tlf.bm. Deadline for applications has been extended to March 15th, 2019.

Read More About
Category: All, technology