[Updated + Opinion column written by OBA Shadow Finance Minister Nick Kempe]
Think about it for just a minute and you will see a pattern has emerged over the last 18 months – a pattern of voices critical to Government being silenced and of independent organisations being dismantled or subject to political interference.
At the same time, there has been a massive leap in taxpayer funded Government messaging, masquerading as news. It has become a multi-million dollar propaganda machine at a time when there are apparently insufficient funds for more litigation guardians who ensure our vulnerable children are properly represented in court.
First, some examples of silencing, or political interference:
The Chief Executive of the Bermuda Health Council was removed;
Ministerial interference in the Bermuda Gaming Commission;
Ministerial interference clauses were inserted in the Bermuda Tourism Authority, and
The planned removal of the democratically elected representatives of the Corporation of St. George and Hamilton.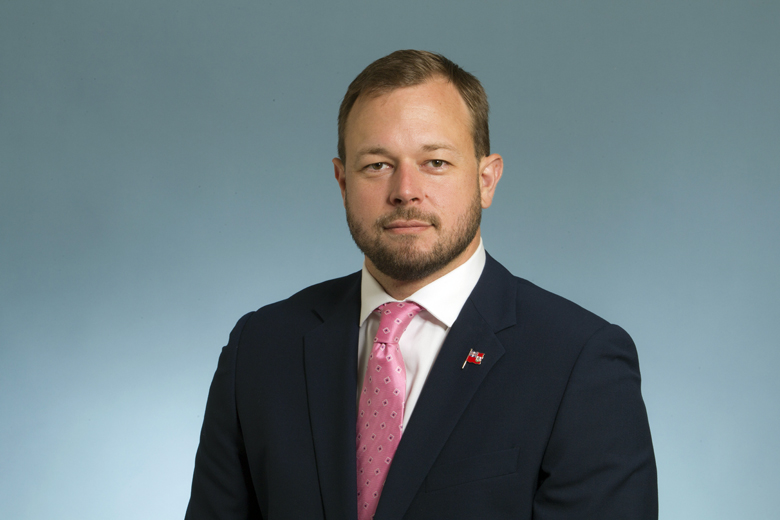 Then there is the  Department of Child and Family Services, which deserves a deeper dive.
Former Minister Michael Weeks was made aware of allegations of abuse and responded by launching an investigation and suspending the Director. He was then removed as Minister by the Premier and was not allowed to give a personal explanation in the House, despite two requests to do so from the One Bermuda Alliance Leader Craig Cannonier.
Questions asked in the House during the Budget debate were not answered as the Attorney General, and new Minister for Child and Family Services, sits in the Senate and supposedly wanted to answer them there.
During debate in the Senate, the AG expanded her statement so as to consume all the allotted time and thus avoid any direct scrutiny. Yes, she spoke for the full two hours allotted in order to avoid public scrutiny.
Second, let's look at the money being allocated to additional 'communications'.
Political PR Consultants and Minister without Portfolio with special responsibility for communications: whilst full figures were not provided on the consultants, from what was shared we can estimate that somewhere between $500,000 and $750,00 is being spent annually on six political PR consultants as well as the Minister [of Propaganda].
Communications [page A-8 in Budget] has seen an increase of $950,000 in annual spending between the 2017/18 actuals and 2019/20 Budget;
Over the same period, money spent annually on advertising and promotions [A-8], increased by $764,000, and
The Department of Communications [the Government's press office] saw a net increase of $280,000 annually over the same period [A-5].
These four areas alone account for an increase of up to $2.7m between the 2017/18 actuals and 2019/20 budget. To put that into perspective, the Department of Education received the same amount in spending increase.
However, once you factor in the fact that the Department of Education's Capital Development [school safety works, bathroom renovations, etc. on C-4] and Capital Acquisitions [computers, IT equipment, etc. on C-11]] combined are $1.42m less in this year's budget than the 2017/18 actuals, then the actual amount of additional resources for the Department of Education is $1m less than the increased funding for the Propaganda Machine.
Again, in the last two years this Government provided more than $1m more in additional funding to PR than to supporting teachers and making schools safer.
Third, let's look at the communications structure to understand where and how some of that money is being spent:
At the top, we have the Minister for Cabinet Office responsible for Communications as well as a Minister without Portfolio with special responsibility for communications;
There are 30 employees at the Department of Communications and Information [Government's press office] including a six-strong team of writers;
An RFI was recently issued by Government to find ideas to increase ways to get its messages out [it is a given here that if media is being paid to promote Government messages, they will not question those messages];
A PATI disclosure showing that at least $50,000 [note, we do not know the full amount] is being spent with Inter Island Communications, owned by former PLP MP Glenn Blakeney, and
Social media pages. How many sponsored Facebook posts have you seen from Government?
Despite all that existing machinery, Government still appointed six political PR consultants and a Minister without Portfolio for communications.
The increase in spending on the communications apparatus is a telling measure of this Government's priorities when compared to other items, as we saw above with Education.
Coming full circle to the Department of Child and Family Services, despite the allegations of abuse and various investigations a mere $242,000 was budgeted in 2019/20 for Litigation Guardians and we were unable to get answered if anything was budgeted for actual legal representation for those same minors in Court.
To make matters worse, Inter Island Communications Radio Host Sherri J is being paid $105,000 per year as a political PR consultant for this same Ministry. And yet, the self-proclaimed 'people's Party' cannot find enough money to ensure vulnerable children receive legal representation before being sent to overseas facilities.
Again, more than $2.5m was found for increased paid messaging and political PR consultants, but less than $250,000 was found to fund litigation guardians.
I ask you,  Mr and Mrs Bermuda, is this how you want your money spent?
- Nick Kempe
Update: The Government said that comments made by Shadow Finance Minister Nick Kempe were "misleading and do not reflect the documented advertising spend by the Government's Department of Communications." Their full statement is here.

20 Most Recent Opinion Columns

Opinion columns reflect the views of the writer, and not those of Bernews Ltd. To submit an Opinion Column/Letter to the Editor, please email info@bernews.com. Bernews welcomes submissions, and while there are no length restrictions, all columns must be signed by the writer's real name.
-
Read More About