The Department of Public Transportation has released the 2019 Bus Schedule, which is now scheduled to take effective on Monday, March 18.
In December 2018, the Government announced that the new winter bus schedule would start on January 7th, 2019, with the new schedule designed to "temporarily reduce the number of buses required on a daily basis to a level that is sustainable, and in doing so deliver a reliable public bus service."
The start of the new schedule was delayed as the DPT and BIU were working to "address outstanding concerns surrounding bus rosters that include multiple days of night work," however earlier this week it was announced the new schedule would commence on March 18th.
"The introduction of the new fifty-bus schedule will greatly assist with eliminating the daily cancellations that has plagued the bus service in recent years. As additional buses comes online, through new purchases and out of service repairs, we will expand the service on those routes with the greatest demand," officials said.
The full 2019 Bus Schedule follows below [PDF here]: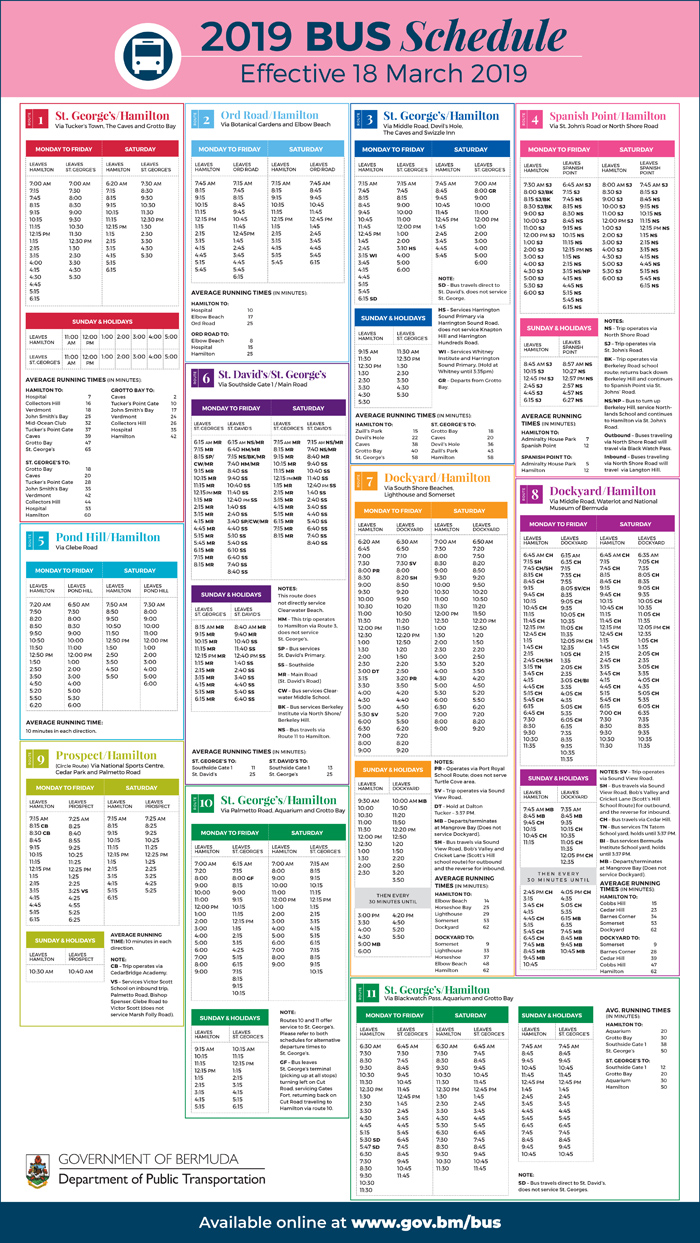 Read More About