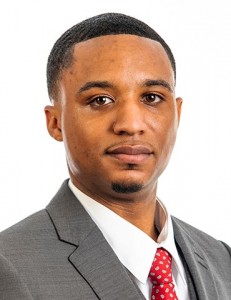 "Government must tell Mr and Mrs Bermuda what percentage of the Sugar Tax has been earmarked for health initiatives – and how it is measuring the impact of the tax on people's health," according to One Bermuda Alliance Senator Dwayne Robinson.
Senator Robinson said, "The 2018 Budget promised that a portion of the revenues from the Sugar Tax would be earmarked for educational programmes to improve health and the 2018 Throne Speech said that the Government "pledged that funds raised by the Sugar Tax would be spent on initiatives to promote healthy living. Therefore, a portion of Sugar Tax funds will be used to assist local businesses to add nutritional information such as calorie counts and fat content to their menus".
"But here we are, more than a year after the 2018 Budget and we still don't know what percentage has been earmarked for educational programmes, nor do we know what money has been given to local businesses to add nutritional information details.
"We know that some money has been earmarked for the Bermuda Economic Development Corporation to help provide some capital for vertical farms, but we have had no update on this initiative, nor do we have an exact monetary figure.
"In June last year, Health Minister Kim Wilson's said the "sugar tax will not fix obesity on its own. It will not eliminate lifestyle-induced chronic diseases by itself. The Sugar Tax will not magically reduce healthcare costs. But it is a fundamental part of the broader Government's commitment to reduce these conditions which are costing us so dearly".
"If it is a "fundamental part" of Government's strategy then the Ministry must be monitoring the broader effects of the Tax. If so, can it explain what processes it has put in place to monitor whether the Tax is having the desired effect? I hope I am wrong, but the fact that we have heard nothing on this makes me suspect that those processes are simply not in place.
"This Government made promises surrounding this tax which, in the absence of evidence to the contrary, it has failed to keep. It is clear this was just a money grab at the expense of Bermudians who are paying more at the check-out. There needs to be a much more concentrated effort towards improving the health of our population besides just taxing them."

Read More About