The 37th edition of the Bermuda Open Championships held yesterday [April 28] at Fairmont Hamilton Princess produced two double grand-championships [form and weapons] for Kent Bean and Talia Iris among the small number of adult participants.
Kentaro Bean, head judge Charles Butterfield, and Zachary Bishop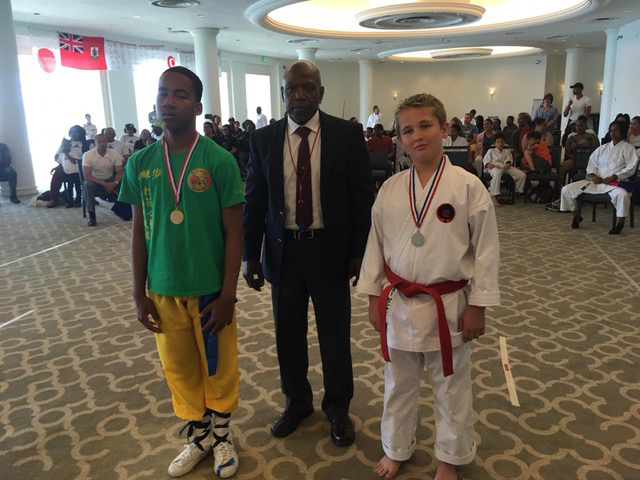 Junior grand champions were novice boy Christian Phillips Steed, intermediate boy Dakahri Bailey, novice girl Ja'Leiyah Johnston, and intermediate girl Callahj Simons.
Winners in active sparring divisions were Davonte Richardson for 8-9 year old boys, Khwai Mendoza for 10-11 year old boys and Callahj Simons for 10-11 year old girls.
Dash Bailey is congratulated by arbitrator Skipper Ingham, rear coach Andre Joseph and Dakahri Bailey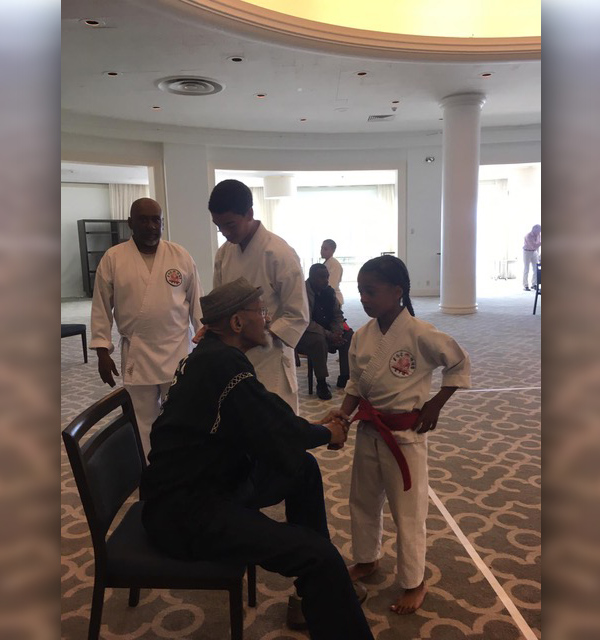 The full Bermuda Open Karate Championships results follow below [PDF here]:

Read More About