Nonsuch Expeditions, the Cornell Lab of Ornithology and the Department of Environment and Natural Resources teams said they are proud to announce the arrival of their latest 'cam chick,' a baby Longtail, also called a White tailed Tropicbird, which hatched during the afternoon of April 23rd.
Below is a photo of the first time that the chick was seen appearing from underneath its parent.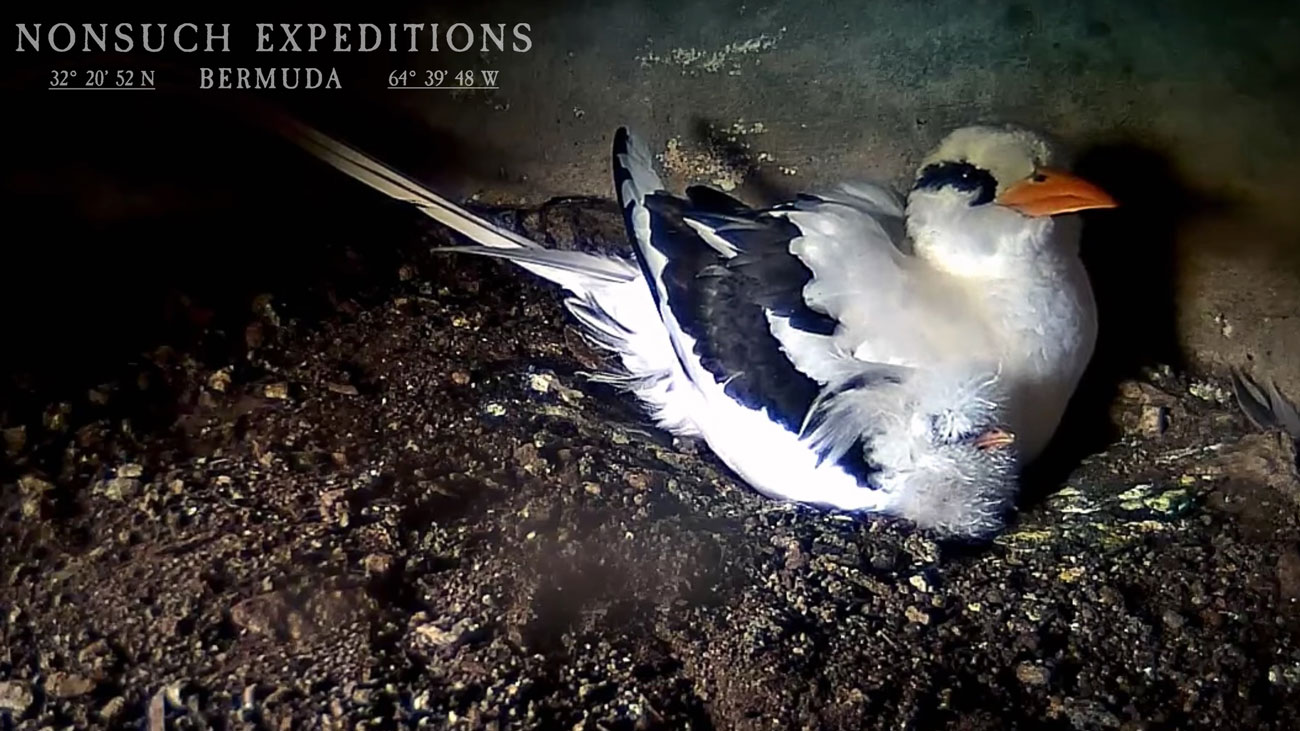 Nonsuch Expeditions Team Leader Jean-Pierre Rouja said, "This is one of the earliest Tropicbird egg laying and hatchings that Senior Terrestrial Conservation Officer Jeremy Madeiros has recorded. We had observed the parent in the artificial igloo nest on Nonsuch Island where the new Tropicbird Cam is located in early March but were completely surprised to find it incubating its single egg on March 15th."
The growth of the island's newest resident will now be watchable over the next few months on the new Tropicbird / LongtailCam streaming live from Nonsuch Island, which you can access here.
Read More About
Category: All, Environment, News