The track and field portion of the 2019 CARIFTA Games is now underway at the Truman Bodden Sports Complex in the Cayman Islands, with Bermudian athletes in action adding the first two medals – a gold and a bronze – to Bermuda's medal count.
Gold winning Caitlyn Bobb pictured with Minister of Labour, Community Affairs and Sport Lovitta Foggo and Youth and Sport Director Norbert Simons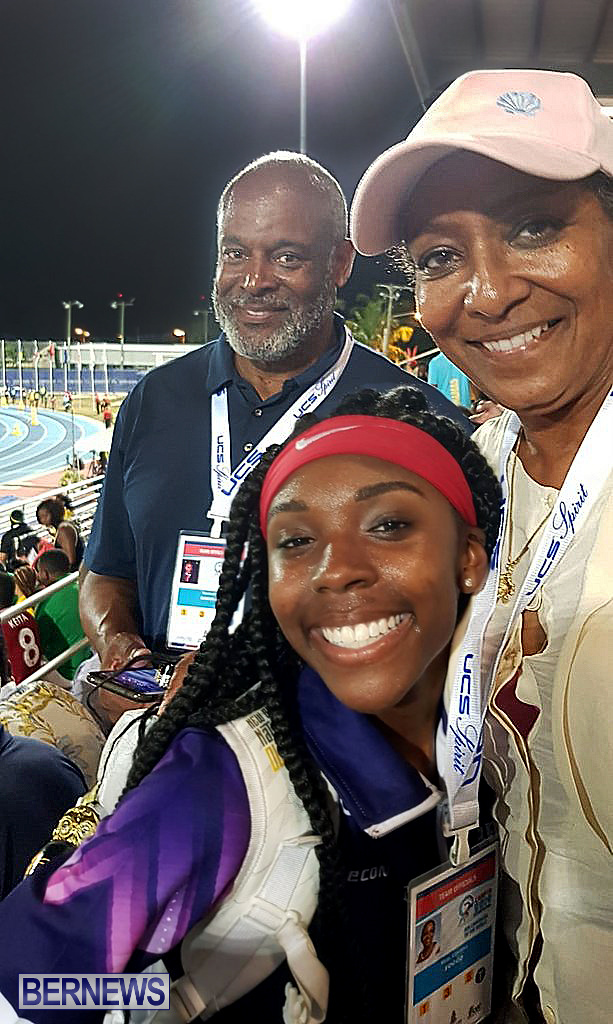 Sixteen year old Caitlyn Bobb won gold in the U17 Women's 400 Meters with a winning time of 53.69. Sixteen year old Nathan Armstrong won bronze in the U17 Men's 1500 Meters with a time of 4.11.464.
Bermuda's 2019 Carifta Athletics Team includes Amelia Othman, Caitlyn Bobb, Jezhari Talbot, Ketura Bulford-Trott, Sanaa Rae Morris, Za'Kayza Parsons, Isabelle Dutranoit, Chayse Tanner, Kahzi Sealey, Nathan Armstrong, Nirobi Smith-Mills, Sancho Smith, Clevonte Bean, Johndell Cumberbatch, Ryan Outerbridge, Mikal Dill, Sadiq Nurse and Suresh Black.
Photos below of Caitlyn Bobb on the podium, Nathan Armstrong on the podium and the Bermuda's 2019 Carifta Athletics Team on the track.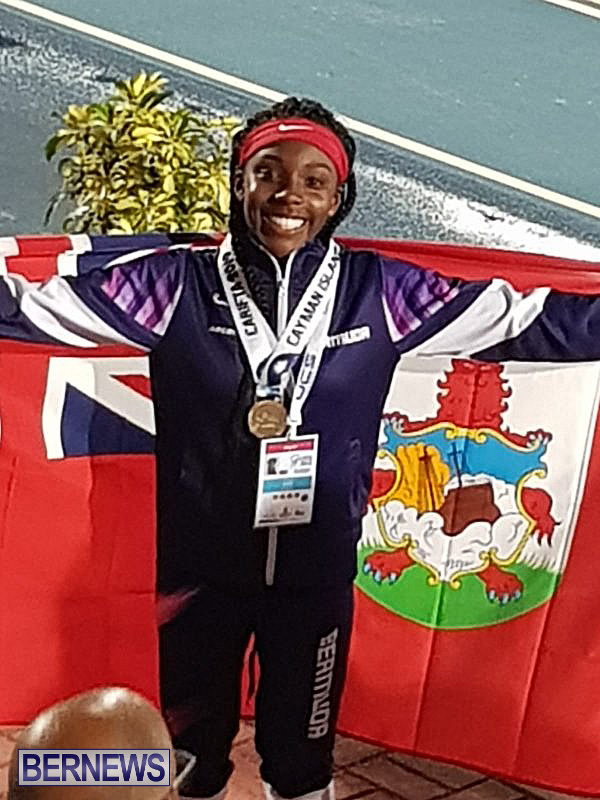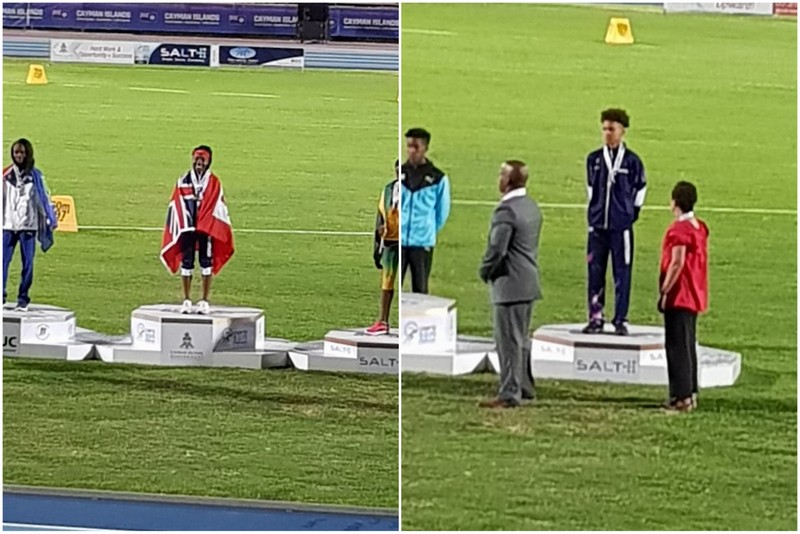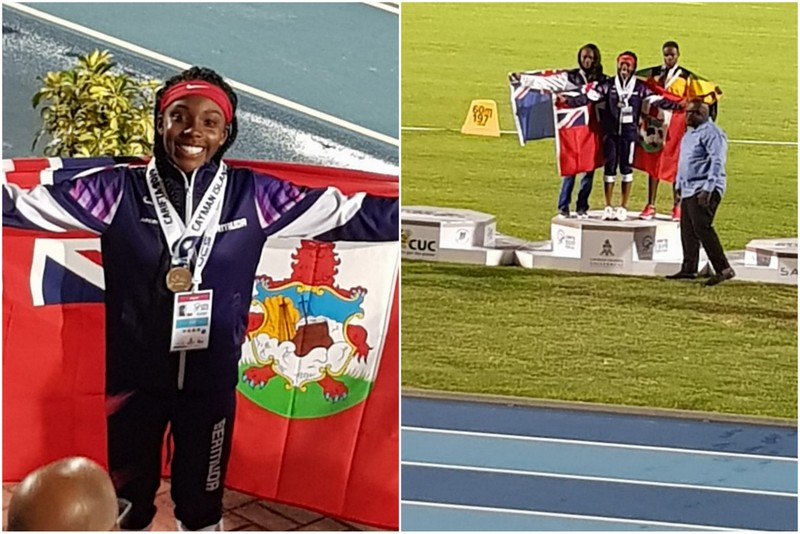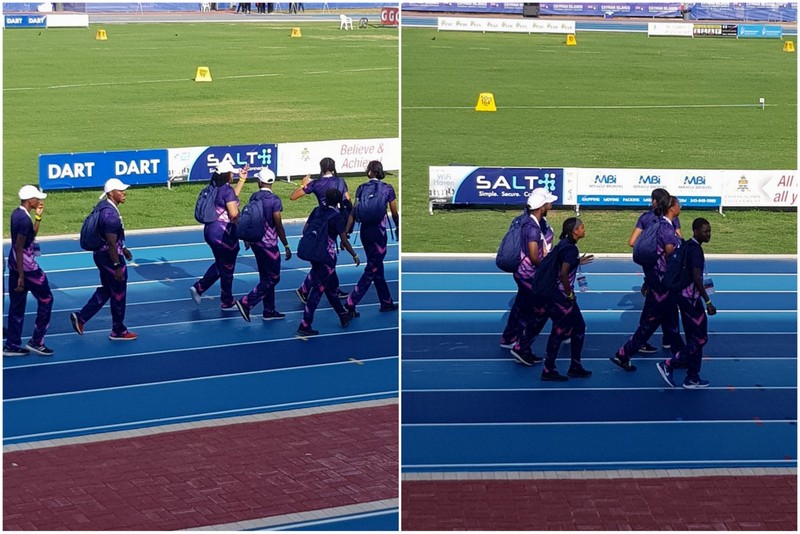 Read More About