Bermuda's medal winning team in the 2015 Carifta Track & Field Games held at the Silver Jubilee Athletic Stadium in St. Kitt's, returned home last night [April 8] arriving at the airport to a crowd of cheering family, friends and supporters. Minister of Community, Culture and Sports, Patricia Gordon-Pamplin was also on hand to welcome and congratulate the athletes.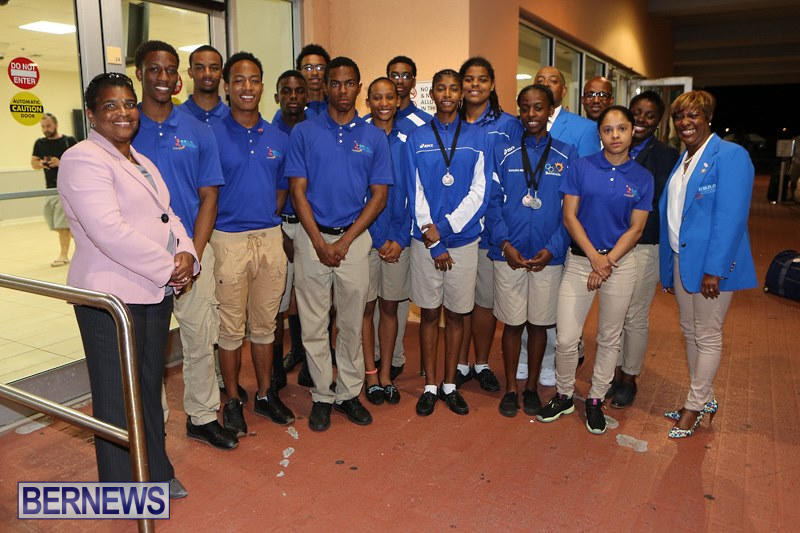 Kyrah Scraders won the island's first track and field medal of the games as she crossed the line third in a time of 4:41.76 in the 1500m to win the bronze medal, and went on to claim the silver medal in the Under 20 800m event clocking a time of 2:12.16. Sakari Famous also added to Bermuda's track and field medal tally, claiming a bronze medal in the high jump event.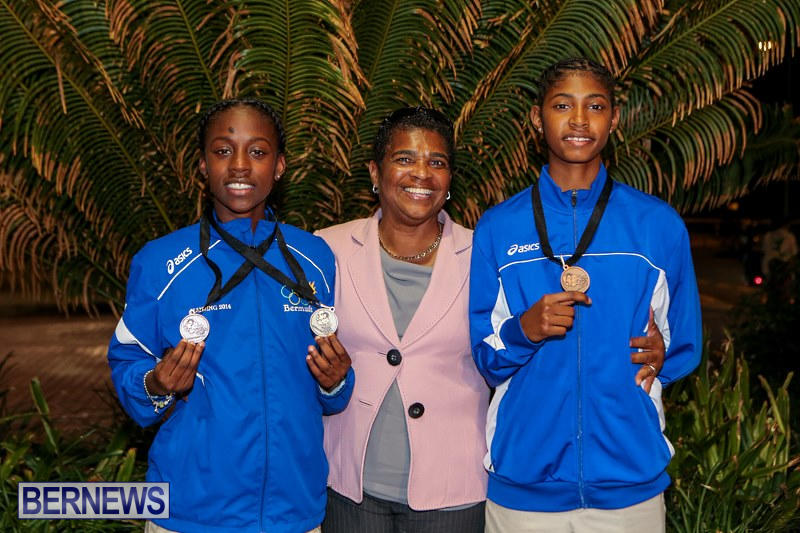 Coaches Jarita Vickers and Rohaan Simons accompanied the team which included Tiara Derosa – Shot Put and Discus, Sakari Famous – High Jump, Mikayla Wilson – High Jump, Faheemah "Kyrah" Scraders – 1500m and 800m, and Keisha Miller – Long Jump.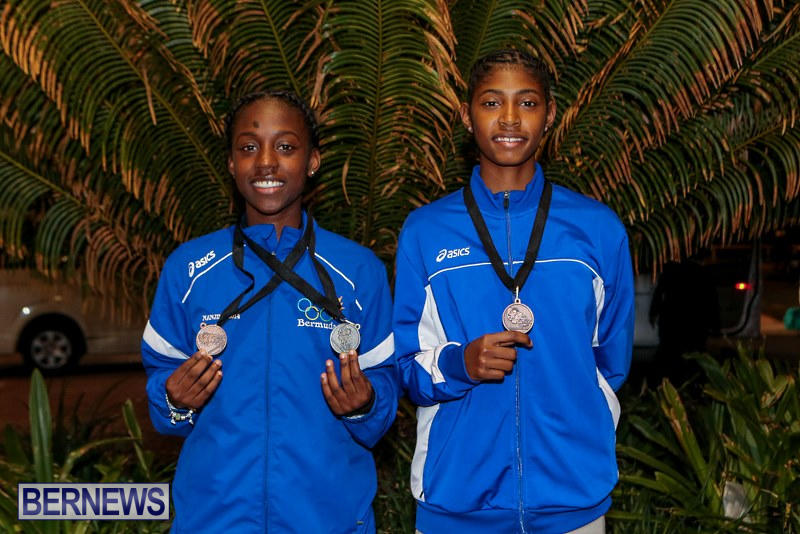 Other athletes included David Darrell – 1500m, Aaron Jacobs – 800m, Michaiah Robinson – 800m and 400m, Elisha Darrell – High Jump, Jah-Nhai Perinchief – High Jump, Ethan Philip – Long Jump and Triple Jump, and Kionje Somner – 200m and 400m.
Read More About