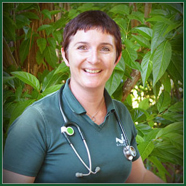 The FEI Veterinary Department recently announced the appointment of the veterinarian Dr. Lucy Richardson to the FEI's List of Official Veterinarians.
After having completed the relevant training, FEI Veterinarians must accept the applicable codex and commit to officiate within the principles and rules of the organization.
The goal of the FEI Veterinary Education System is to ensure that all certified veterinarians apply a consistent approach to all veterinary matters at all FEI competitions, keeping the welfare of the horse at the heart of their practice at all times.
FEI Veterinarians fall under two main categories, namely Permitted Treating Veterinarians [which Dr. Richardson successfully achieved on 8th April 2018] and Official Veterinarians. The two categories entitle veterinarians to different roles and responsibilities at FEI events.
Dr. Richardson has held the position of Bermuda's National Head FEI Veterinarian since 15th June 2016.
The Bermuda Equestrian Federation extended their sincere congratulations to Dr. Richardson on her "commendable and continual achievements."

Read More About
Category: All