The 2018-19 Bermuda Field Hockey season ended with a Prize Presentation in order to celebrate the hard work of the players throughout the season.
The Budgies went through the season undefeated in the Women's Division going 13 – 0 for their 40 points. The Pink Robins finished second with 25 points, while the Ravens finished third with 23 points.
Emma Ranger was the League Leading goalscorer, while the Junior Leading goalscorer was Lauren Cardwell.
Jessica Hollis was named the Senior Player of the Year, while Christina Weser Stephens was named the Junior Player of the Year.
Bermuda Field Hockey Women's League Standings
40 Budgies
25 Pink Robins
23 Ravens
13 Bermuda Under 21 Female Team
12 Canaries
01 Sandpipers
Junior Leading goalscorer Lauren Cardwell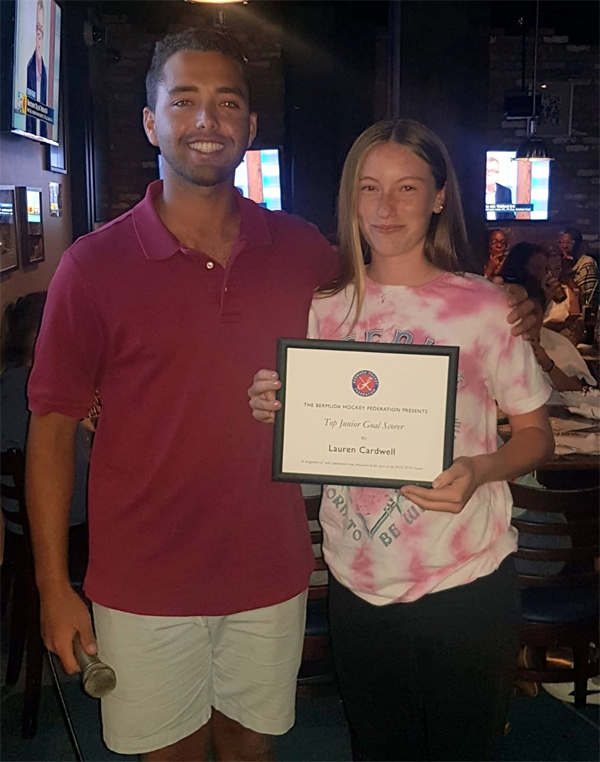 Read More About