Earlier this week, Governor John Rankin presented 20 boxes of rugby kit to help support Bermuda students participating in the Beyond Rugby programme.
The boots, balls, bags, tops and shorts were donated by UK charity SOS Kit Aid and sent to Bermuda with the assistance of the Foreign & Commonwealth Office [FCO].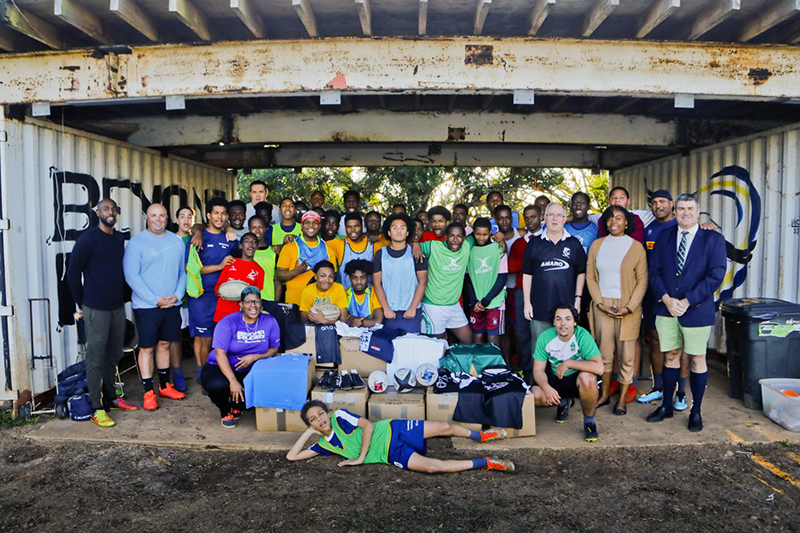 The Governor said, "I am delighted to be able to deliver this support for the Beyond Rugby programme.
"I have seen for myself the very positive work carried out by Beyond Rugby with our island's young people, helping to develop their skills, values and qualities through rugby and wider support.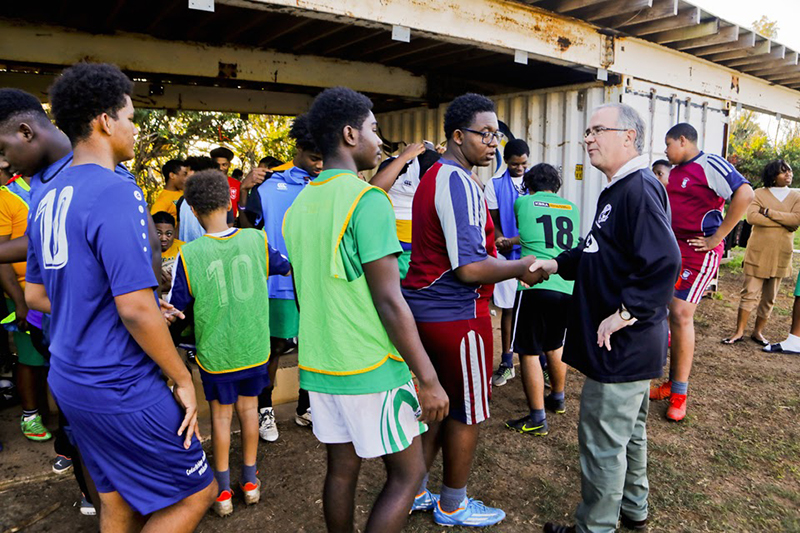 "I'm also grateful to SOS Kit Aid in the UK for adding Bermuda to the many countries to which it already gives assistance. Young people are the future of Bermuda and programmes such as Beyond Rugby which help the development of young people have my full support."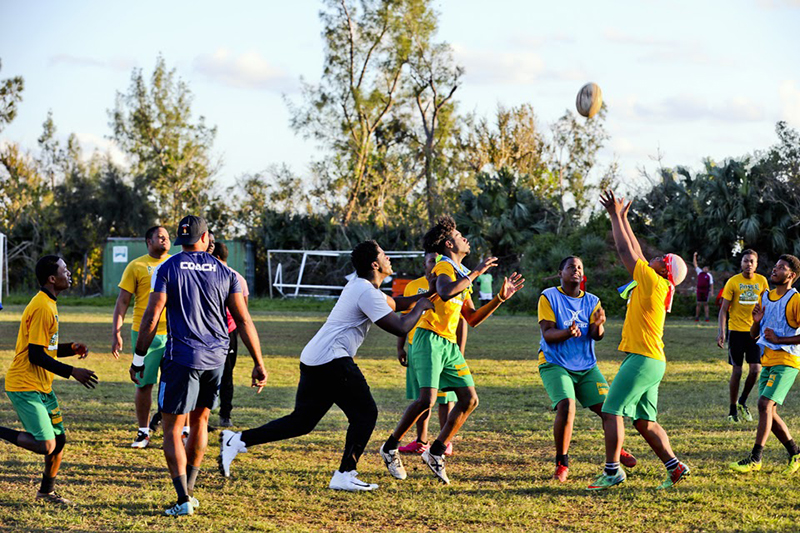 Patrick Calow, the Bermuda Rugby Football Union [BRFU] Youth Development Officer and lead coach of Beyond Rugby, said, "We're incredibly grateful to Governor John Rankin, SOS Kit Aid and the Foreign & Commonwealth Office for thinking of us for this incredibly generous kit donation that will impact so many young people on the island.
"We're passionate about rugby being used as a platform for positive influence in our community and kit donations such as this help us to continue to achieve this goal."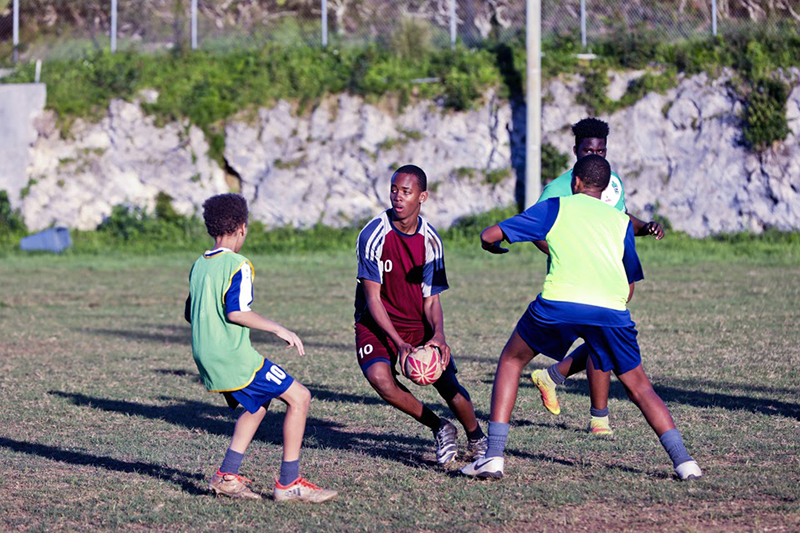 Read More About