Turtle Hill Golf Club at Fairmont Southampton will host Women's Golf Day for the 4th consecutive year on Tuesday 4th June 2019.
"Women's Golf Day is an experience happening globally where women and girls may experience golf for the first time or where current players may play and engage with women interested in golf. Women's Golf Day is a one day event celebrating girls and women playing golf and learning the skills that last a lifetime," a spokesperson said.
"The day consists of playing or coaching followed by a wine tasting hosted by Pitt and Co and socializing!"
"We at Turtle Hill are excited to support this global movement and encourage women to discover the benefits of golf for building relationships." said Scott Roy – Director of Golf.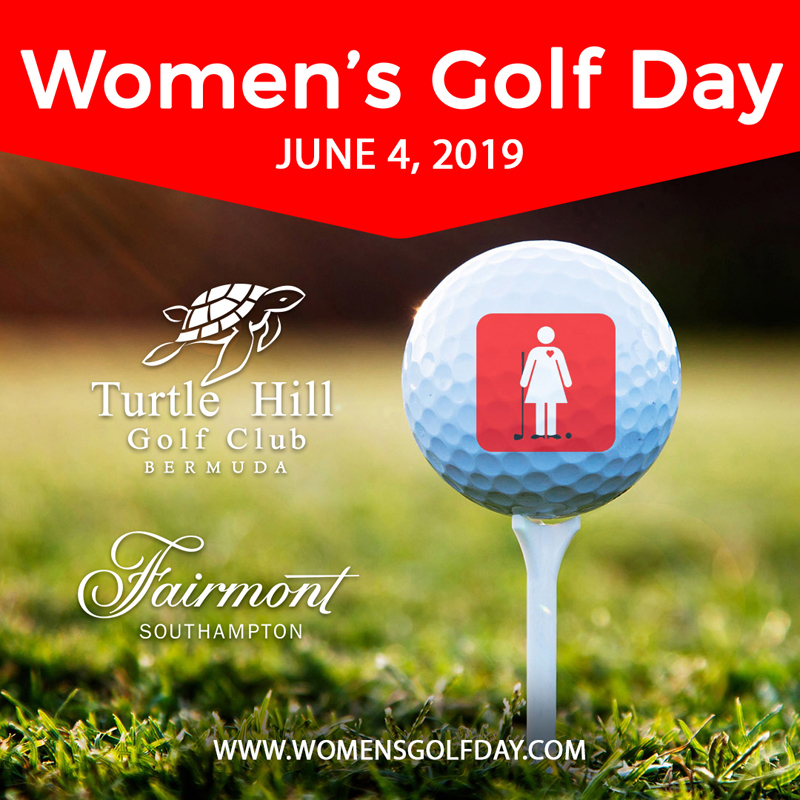 Scott continued, "Turtle Hill Golf Course is, in my opinion, the best course on the island for either beginners learning the game and gaining confidence to those who are experienced looking for a challenge. If you have ever considered playing golf, June 4th is the perfect day to start. If you're already a golfer, it's a great day to find new partners. No matter your playing ability, you're welcome to attend."
The event will start at 4pm with participants have the option of taking lessons for a 1/2 hour on the driving range and 1/2 hour chipping and putting or playing: a 9-hole scramble or play their own ball as long as the round can be completed by 6pm.
Then the fun continues with a a sunset 'wine down' supported by Pitt and Co overlooking Gibbs Hill Light House and the South Shore. For more information and to register please email: scott.roy@fairmont.com or contact the Golf Shop at 239-6952

Read More About