[Updating: The Ministry confirm that 'a decision has been made to close all public schools for the remainder of today, 31 May']

There will be an 'Emergency Meeting' for the membership of the Bermuda Union of Teachers [BUT] at 8.30am on Friday morning [May 31] at the Heritage Worship Centre on Dundonald Street in Hamilton, the BUT said, while the Ministry said "teachers are not authorized to absent themselves from work but are expected to report to school."
Update 7.04pm: A Ministry spokesperson said, "The Department of Education was reliably informed early this evening that the Bermuda Union of Teachers [BUT] has called an emergency general membership meeting for teachers at 8:30am tomorrow morning, 31 May.
"All teachers should be aware that the BUT has not requested time away from work for their members to attend this meeting. Therefore teachers are not authorized to absent themselves from work but are expected to report to school for the regular school work day.
"However, the Department will work with the BUT in alignment with correct protocols to find a more suitable time to hold a general membership meeting rather than disrupt the teaching day for students."
We continue to seek clarity and further information and will update if able.
Update May 31, 8.11am: We have no further comment in, however are outside of the Heritage Worship Centre now, where the meeting was called for 8.30am, and we will attempt to update if able.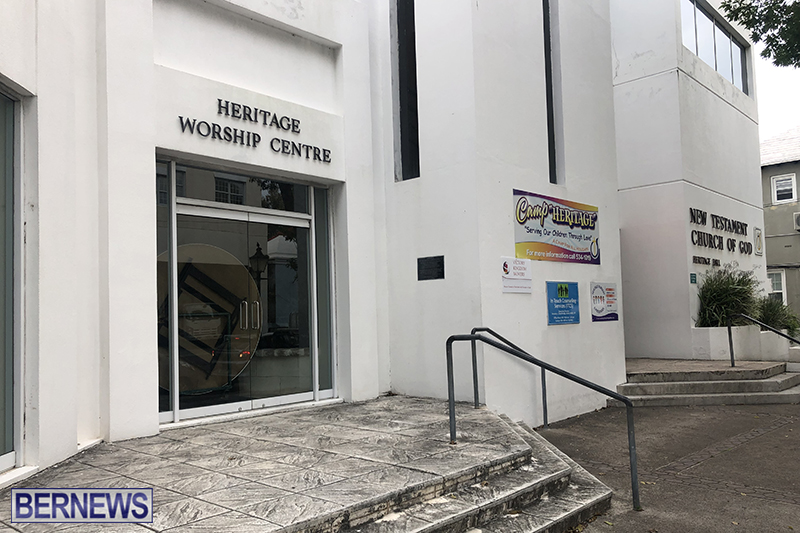 Update 8.15am: We do see some people arriving, someone is carrying the signs below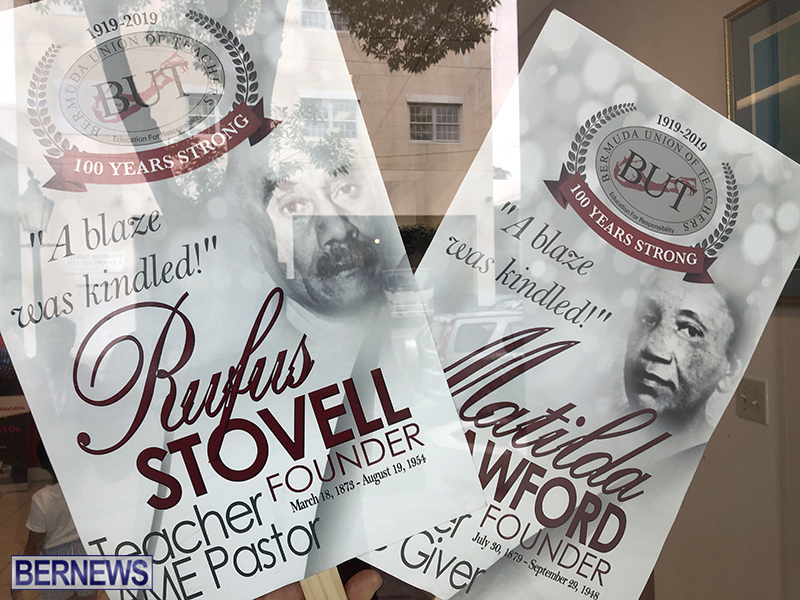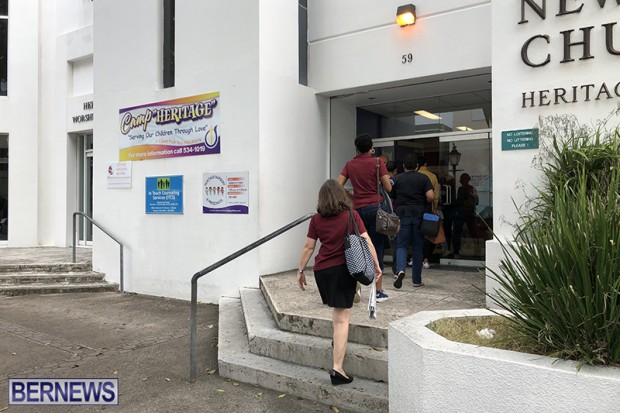 Update 8.38am: People continue to arrive and BUT General Secretary Mike Charles and BUT President Shannon James were just seen walking in.
Update 9.00am: Don Burgess reports: Teachers were on site at the Heritage Hall Worship Center before 8am ahead of its 8:30am meeting calls by the BUT.
Members continued to stream in past well past the scheduled start time to discuss a host of issues. The agenda for the meeting includes T.N. Tatum Middle School, which it was announced yesterday would cost $3 million and 10 months of time to fix.
Another school specific issue is dealing with Elliot Primary School. It was announced earlier this year that Elliot would not have a P1 class because it had only four students apply for enrollment. Also on the agenda are: negotiations, para-educators, non-teaching deputies, and pre-school scale posts.
Update 9.08am: We have asked the Education Ministry for comment on what is happening at schools and will update as able.
Update 10.33am: We are still outside the meeting, and hoping to possibly get an update from the BUT when it concludes.
Update 11.19am: Live video of a statement coming soon…
The 4-minute live video replay of the BUT statement is below:
A live replay is below, showing the teachers leaving together..
Update 12.05pm: The Ministry confirm that "a decision has been made to close all public schools for the remainder of today, 31 May."
A spokesperson said, "The Ministry of Education just received email correspondence from the President of the Bermuda Union of Teachers, Mr. Shannon James, that a motion agreed to by teachers stated that they will not return to school until a meeting is held with the Ministry.
"In the interest of the safety of students, teachers and other school staff who reported to work this morning, a decision has been made to close all public schools for the remainder of today, 31 May.
"Parents are asked to collect their children, and to continue to check for updates."
Update 12.15pm: Teachers are now walking onto the grounds of the House of Assembly..which is in session today.
Update: The live broadcast has concluded and the 32-minute replay is below
Your screen will automatically refresh with the latest updates
Read More About