After being removed from Reid Street in Hamilton this afternoon [May 27] a Dunkley's truck was located in Southampton later today, and the company extended their thanks to the police for their prompt action in finding the vehicle, and also thanked those that provided information on the truck's whereabouts.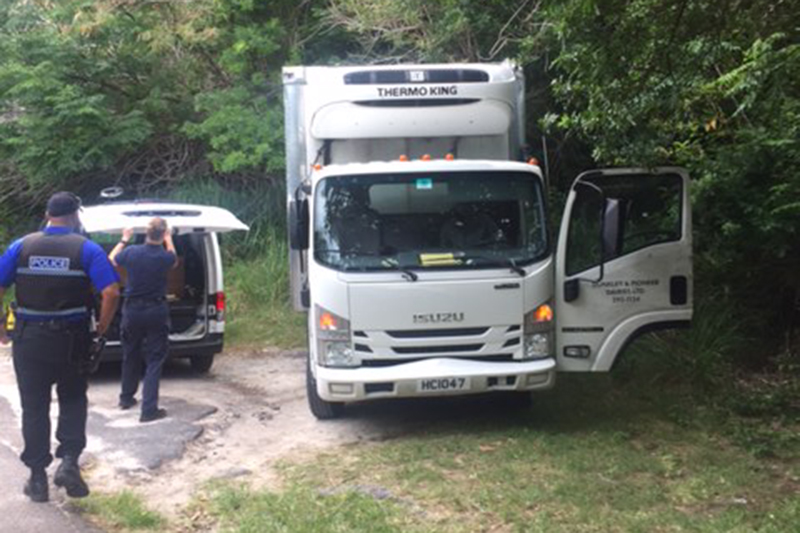 The company explained that the vehicle was removed when the driver and helper stepped away for a short period of time in order to make deliveries.
"We are in the process of determining any damage to the truck and if any product was missing from the load," a spokesperson told Bernews.
"Thank you to the Bermuda Police Service for their prompt action in finding the vehicle and for all of those who provided information on the truck's whereabouts after it was removed."
Dunkley's extended their apologies to any customers whose deliveries may have been impacted, and added that they "are grateful for the return of the vehicle without any significant damage" and "thankful that no accident was caused or injuries reported."
Read More About