The 2019 Concacaf Gold Cup got underway on Saturday with Group A action at a stadium in California, with the fan attendance at the game equaling the size of Bermuda's entire population.
The double header saw Mexico defeat Cuba 7-0 and Canada record a 4-0 victory over Martinique 4-0, and according to a tweet from Concacaf, the attendance was 65,527.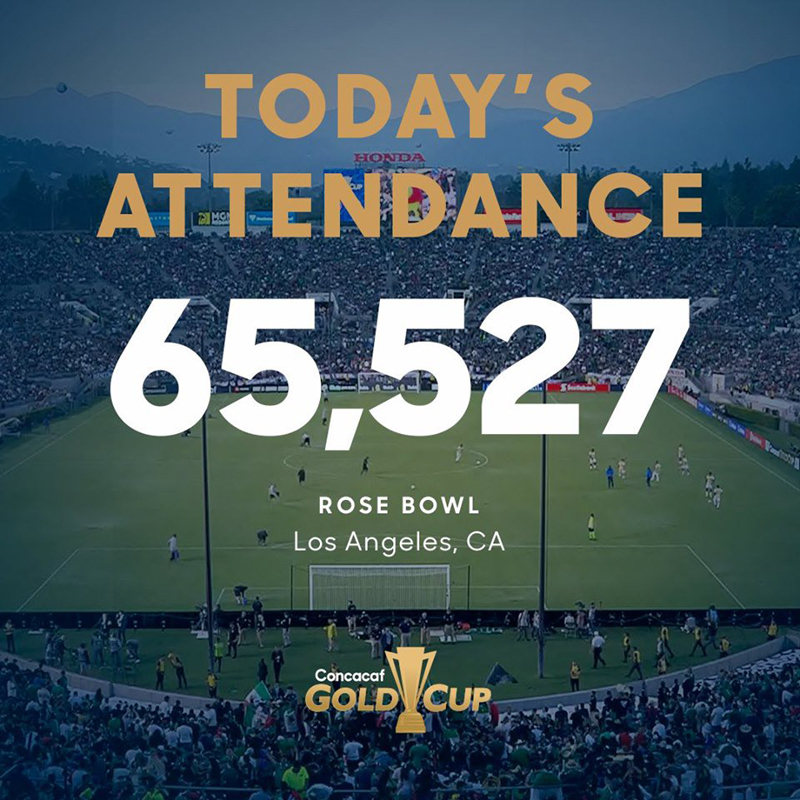 The fact that the fan attendance at a match equaled the entire population of a nation competing in the tournament encapsulates exactly how much Bermuda is punching above its weight by qualifying for the tournament.
The average population size of nations competing in the Gold Cup is over 34 million and the total population of all 16 qualified nations exceeds 550 million, and on a percentage basis Bermuda's population size of 65,000 accounts for only 0.01% of that.
As far as land mass, the total of all 16 qualified nations is almost 9 million square miles with an average of over 540,000 square miles each, and Bermuda's tiny size of 21 square miles equates to just 0.0002% of the total.
The Gombey Warriors have done a superb job to qualify for a football tournament of this magnitude, and they will make their historic debut as they play against Haiti at 7.00pm Bermuda time this evening, with the match set to take place in Costa Rica.

Bermuda's team includes Nahki Wells, Dante Leverock, Jonte Smith, Reggie Lambe, Dale Eve, Oliver Jalen Harvey, Calon Minors, Roger Lee, Kacy Milan Butterfield, Jaylon Bather, Lejaun Simmons, Donte Brangman, Chikosi Basden, Zeiko Lewis, Willie Clemons, Jahquil Hill, Osagi Bascome, Cecoy Robinson, Justin Donawa, Wendell Tre Ming, Liam Evans, Marco Warren, and Quinaceo Hunt.
The Gombey Warriors will take on Haiti on June 16th in Costa Rica, then Costa Rica on June 20th in Dallas, and then match up against Nicaragua on June 24th in New Jersey, and in an effort to provide comprehensive coverage of Bermuda's debut in this highly prestigious regional competition, Bernews has a dedicated reporter traveling with the team in order to bring all the latest action and insights, with the special coverage thanks to the support of Butterfield & Vallis, One Communications, and Bermuda Security Group.
If you want additional coverage, please feel free to join Bernews new Sports Facebook group, where our traveling reporter is providing daily updates and some 'behind the scenes' coverage.

Read More About