With two weeks to go until the third event in the inaugural calendar, SailGP has announced a collaboration with Bermuda Tourism Authority as an Official Event Partner for New York SailGP.
"Taking place on June 21 and 22 from 5 to 6:30 p.m., SailGP will bring the world's fastest sail racing to the East Coast, with Brookfield Place in Battery Park City serving as the hub of spectator activity. Six national teams will compete in New York City on the Hudson River, just off the Battery and north toward Rockefeller Park, with Ellis Island and Manhattan's iconic skyline serving as a stunning backdrop," the organisers said.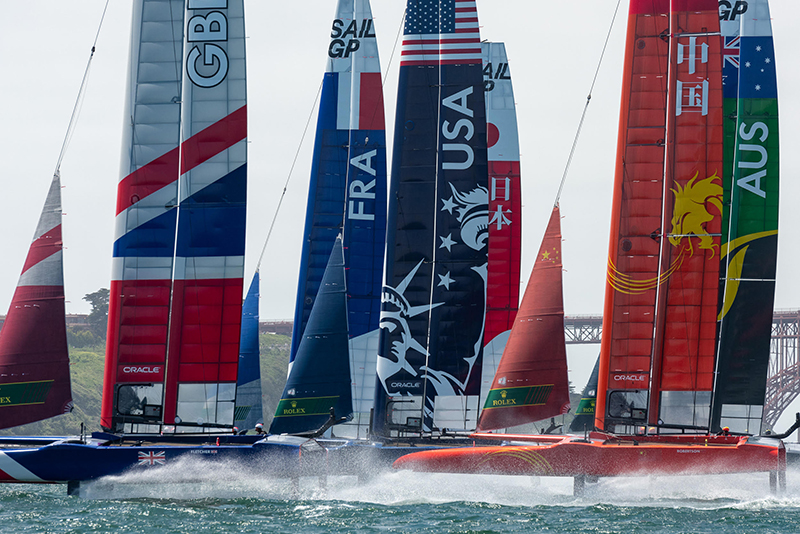 "Aligning with SailGP in New York City makes perfect sense. Not only is the island just a 90-minute non-stop flight from New York City, but it is our top feeder market," said Bermuda Tourism Authority CEO Kevin Dallas.
"Bermuda has long been a top destination for sailing and luxury. As such, many of SailGP's sailors are familiar with Bermuda's turquoise waters. Ideal weather conditions, gorgeous waters, deep connections with the international sailing community and host to major sailing events go well together with island life."
The organisers noted, "SailGP is equally committed to hosting world-class events as well as looking to build the next generation of sailing enthusiasts. During the two-day event, Bermuda will present an immersive activation space in the New York SailGP Race Village, which will be the best place for fans to experience the thrilling racing excitement onshore.
"Located at Brookfield Place in Battery Park City, this free-to-the-public event will be the hub for all activity over the race period, offering access to big screens showing live race coverage and commentary, concessions, the official merchandise shop, the awards ceremony, and other athlete appearances and activities.
"For those who are watching from home, global race coverage spans 91 countries across five continents and is also available via the innovative SailGP APP and social channels. A full list of viewing options can be found here. Bermuda will be visible during the global broadcast via on-course brand signage, along with TV advertising spots. In addition, all six boats will feature Bermuda branding on both sides of the wing mast."
"We are excited to add the Bermuda Tourism Authority to our partner roster for New York SailGP," said SailGP CEO Russell Coutts. "I've been going to Bermuda since 1989 and have gotten to know the island and the Bermuda spirit well. It's a beautiful island, a brilliant sailing venue and a fabulous getaway for New Yorkers.
"New York is shaping up to be an event that fans won't want to miss, whether they are enjoying it from the Race Village on the shore or from one of the ticketed on-water experiences. We are hoping that fans will turn out to support their home team and witness something that's never been seen before in New York City."

Read More About