The Bermuda Equestrian Federation held their Annual Awards Presentation on 8th June 2019 at the Hamilton Princess Hotel at which time BEF Championship winners, from over 35 categories, were presented awards determined by points accumulated during the 2018/19 competition season.
"It was a night to be remembered for junior BEF member Kayla Bardgett! Kayla was awarded numerous championship trophies including the DeCosta Construction Ltd. Trophy, the Richfield Trophy, the Round Robins Sandyann Trophy, the BHPA Trophy, the Hinson Hall Trophy, the Raymond White Memorial Trophy, the Jenerations Debut Trophy and the Shalimar Trophy," a spokesperson said.
Group Photo of Breakaway Stables [recipient of the Stable Award]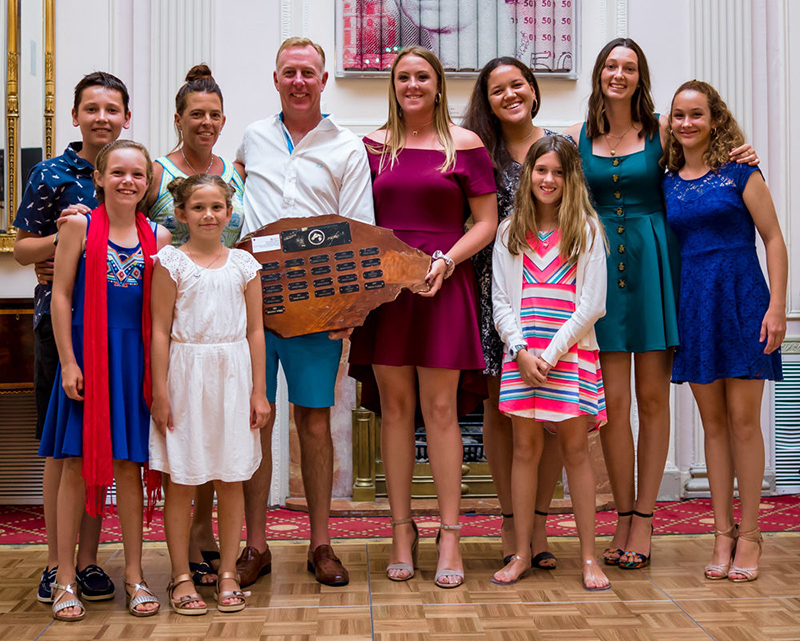 "For the second year in a row, Abby Bardgett [Kayla's mother] was awarded the Coach Award and Breakaway Stables, once again, received the Stable Award.
"Securing the Inwood Trophy, for the Adult competitor achieving the most overall points regardless of mount, was Philip Correia. Philip was also awarded the Saddle Club Trophy, the Starstruck Trophy, the Deepwood Sparkle Trophy, the Baum Family Trophy and also the Campbell Wilkinson Trophy.
"In addition, Philip Correia was this year's recipient of the President's Award. This was awarded in recognition of Philip's consistent and valuable contribution to Bermuda's equestrian sport as a competitor and as a volunteer throughout the years.
Kayla Bardgett – Recipient of numerous awards including the DeCosta Construction Limited Troph for the Junior Competitor with the most overall points. In addition, Kayla was also the recipient of the Raymond White Memorial Trophy for the Horse/Pony/Rider with most points.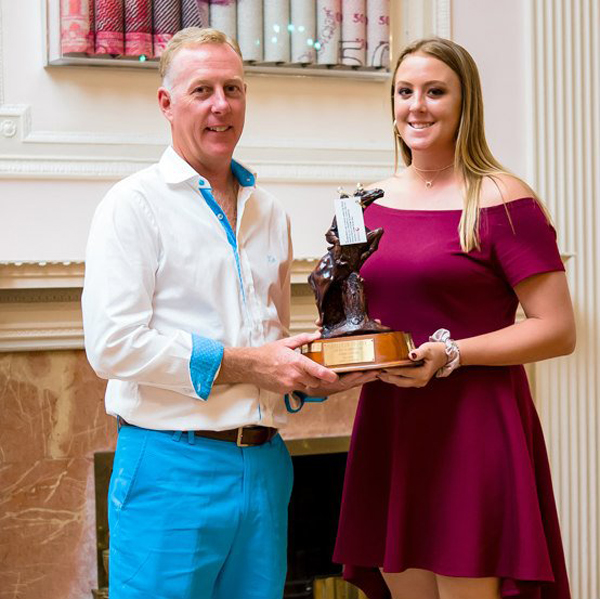 Philip Correia – Recipient of numerous awards including the Inwood Trophy for the Adult Competitor with the most overall points. Philip also received the President Award for his contribution both in the competition arena and as a volunteer.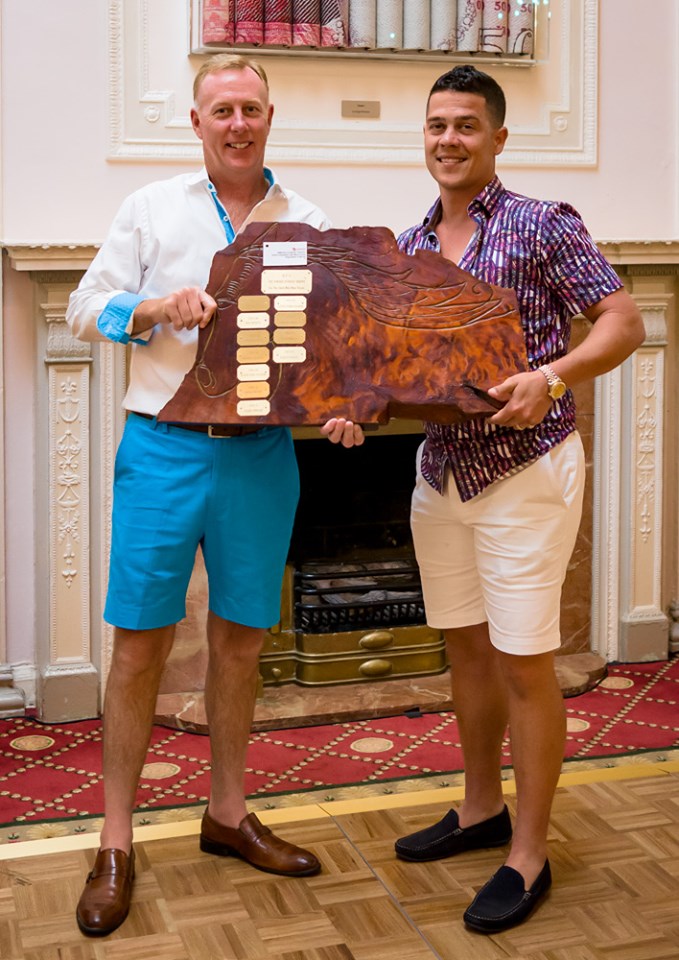 Abby Bardgett [Coach's Award]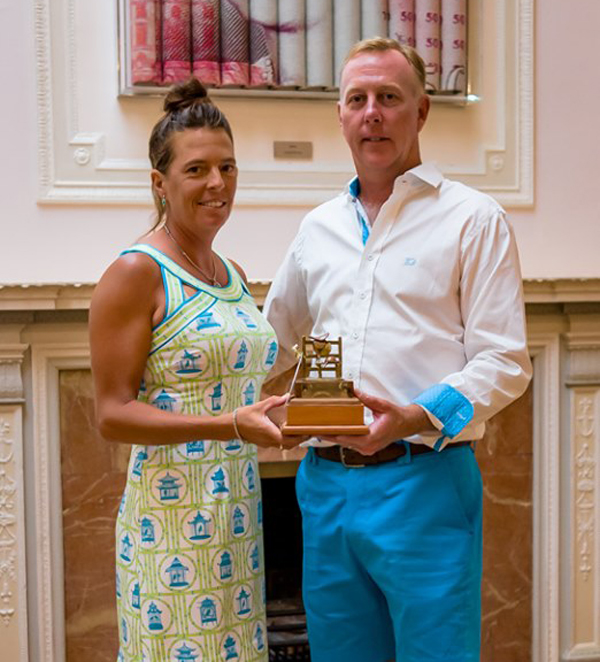 The list of all 2018/19 award winners follow below [PDF here]

Read More About