Bermuda's cyclists have once again left their mark on Caribbean cycling with strong performances at the John T Memorial Race in Anguilla.
"Conor White produced a fantastic result of second place behind repeat winner Hasani Hennis of Anguilla. White and Hennis gradually whittled down a lead group of six riders, leaving just the two of the to battle it out on the third and final lap, while Hennis got the better of White midway through the lap, Conor should be proud of such an accomplishment and received the accolades of the thousand or more spectators lining the finish area," BBA President Peter Dunne said.
"Nic Narraway, racing in the Junior category, scored a convincing victory as he came in to the finish, representing Bermuda Junior Cycling, sponsored by KPMG. Narraway was aggressive through the entire race and on the first lap was part of a three man break that was leading all categories. Also in the Junior field was Keiran Malott in his first international event. His fifth place finish showed the progress he has made in 2019 and bodes well for future competitions.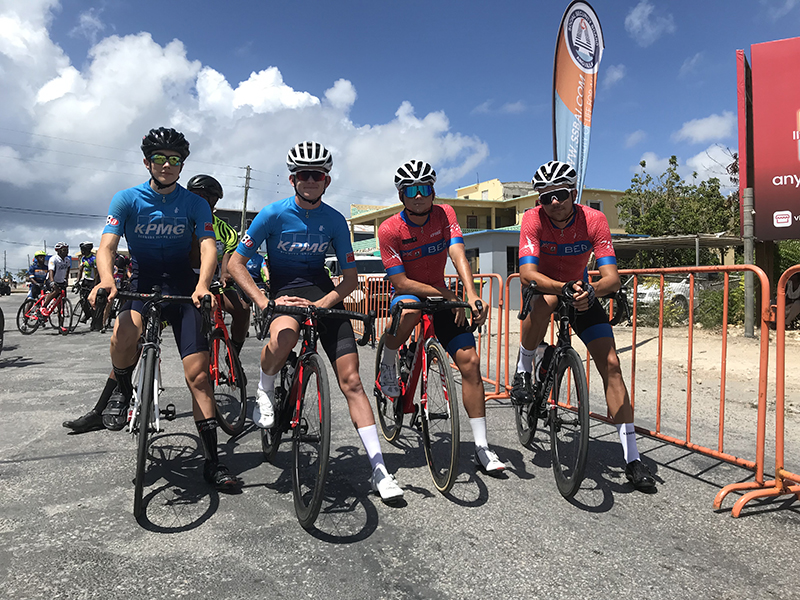 "In the Cadet category for riders 15 and 16 years of age, Nazarai Fox and Liam Flannery finished in 4th and 5th, respectively, having contested the sprint finish for 2nd and after, with the race winner Sanon Wilson half a minute ahead.
"Helping to lead the team was Kaden Hopkins who helped White on the first lap of the 130 kilometer competition but eventually he fell off the pace and abandoned after the second lap.
"All-in-all the racing was a success for Bermuda's athletes and bodes well for the riders as they look forward to the Caribbean Cycling Championships."

Read More About