The Bermuda Scouting Association will be attending the 24th World Jamboree in West Virginia this July.
The travelling contingent of 8 scouts, 1 ranger, 1 leader and 4 international support leaders, will visit New York City and Washington DC, with a pit stop in Baltimore to take in a baseball game.
In addition to their travel in the US, the scouts will travel to Greely, Ontario for a camping expedition with the Canadian Scouts.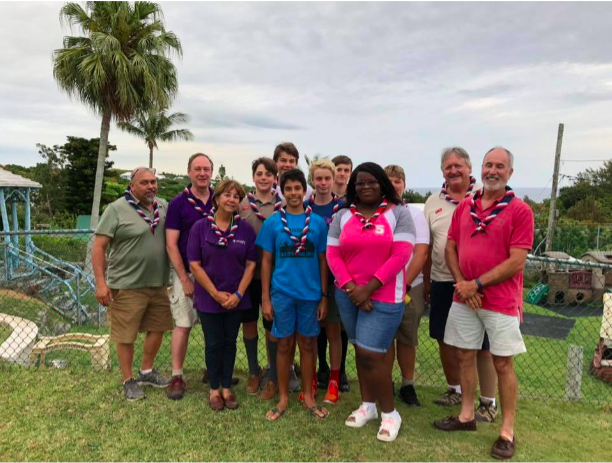 The World Jamboree is expected to be attended by 45,000 scouts, accompanied by 12,000 leaders from 152 different countries, spanning across 6 continents.
Broken out into various units, the Bermuda contingent will join Gibraltar, Antigua, Barbuda, Anguilla, and St Kitts and Nevis to make up Unit 100. Due to challenges caused by Hurricane Irma, the Bermuda Scouting Association have stepped in to offer financial assistance to the Anguilla scouts, to ensure their jamboree attendance.
Of the upcoming Jamboree, Bermuda's Chief Commissioner of Scouts, Geoffrey Rothwell commented, "The World Jamboree offers an incredible opportunity for our Scouts to interact with people from across the globe. It is a life changing experience where lifelong friendships and memories are made. If our world leaders could get along as well as out Scouts, the world would truly be a better place."
The Scouts will be travel to the US and Canada during the World Jamboree tour from July 20th to August 9th.

Read More About