[Premier David Burt's Cup Match message]
Cup Match is my favourite Bermuda tradition. It is a celebration of our culture and one of the best occasions to experience our traditional cuisine, our creative fashion sense, true Bermudian hospitality and of course, two days of exciting cricket.
My family and I always look forward to supporting our team and we will be rooting them on to victory again this year. Like many Bermudians, we love being at the field enjoying the festive atmosphere and sharing the best of Bermuda with extended family and friends.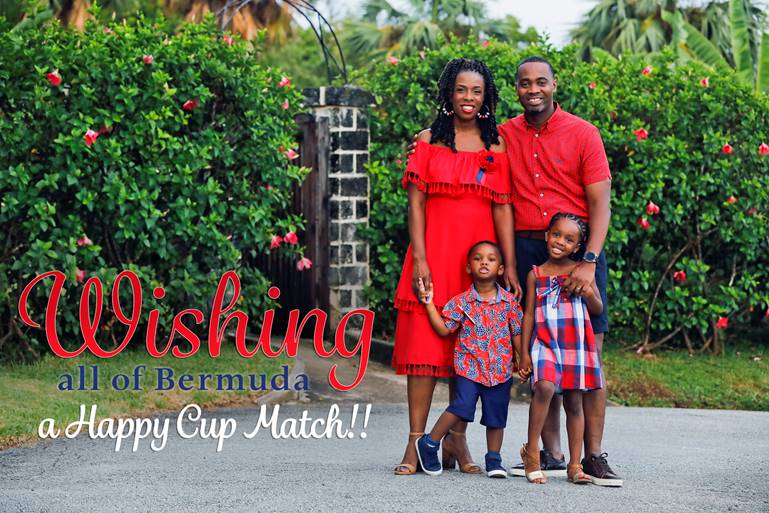 It is a time of year where we celebrate in the spirit of unity, pride and togetherness. It is also a time for us to reflect on our history and the reason we celebrate this event today.
At the heart of Cup Match is the celebration of Emancipation Day, our commemoration of the ending of slavery in Bermuda. It is a recognition of a dark time in our history, where our forefathers and mothers had to endure the cruelties of being enslaved.
This year the Bermuda Government commemorates the legacy of Mary Prince whose narrative reveals the harsh injustices endured by black people in Bermuda in the early 1800s. Prince fought for the emancipation of slaves throughout the British Empire, although she never saw the manifestations of her work. We celebrate Mary Prince today in the spirit of Cup Match.
As we enjoy the Cup Match celebrations and festivities, I want to encourage everyone to be safe. I want to thank the Somerset and St. Georges' teams, coaches, clubs and various vendors that worked to make these two days a success.
On behalf of the Government of Bermuda, I want to thank the management and staff of the St. George's Cricket Club for hosting this year's annual Cup Match Classic. There is a lot of work and preparation involved in hosting an event of this magnitude and you are to be commended.
I wish all of the players good luck and to all of Bermuda, a safe and fun filled Cup Match 2019!

Read More About