Bermuda's Omar Hayward and Yushae DeSilva Andrade were in action in the boccia portion of the Parapan Games in Lima, Peru.
Ms DeSilva Andrade used skill and precision in her 5-1 victory over Ailen Flores from Argentina, after being down 1 – 0 at the end of the first game, DeSilva Andrade won the second game 2 – 0 to take a 2 – 1 lead.
In the third game, Ms DeSilva Andrade picked up a 1 – 0 win and then closed out the match winning the final game 2 – 0.
In his first game, Mr Hayward was looking at taking a 3 – 0 lead when his opponent Guilherme Moraes from Brazil pulled off a shot with his final ball for both players to take a point each.
During the second game, Mr Hayward picked up a 1 – 0 win to take the lead 2 – 1, however in the third game, Moraes picked up a 2 – 0 win to take a 3 – 2 lead into the final round, that saw him win 1 – 0 to claim the victory by a score of 4 – 2.
Bermuda's team at the 2019 Parapan Games: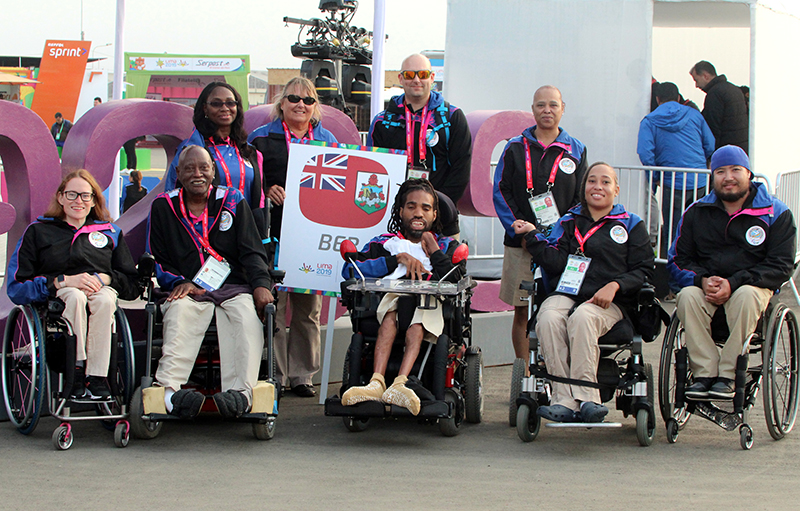 Read More About