[Updated with video + more information] As the island's prepares for the inaugural Pride Parade, rainbow themed decorations continue to appear, with brightly coloured rainbow stripes being painted on two crosswalks in Hamilton today [Aug 25].
According to various posts on social media, supporters of the event approached the Corporation of Hamilton and raised funds to cover the cost of painting the two crosswalks, and the crosswalks will apparently be painted back to their normal colour next month.
Update 6.45pm: One of the people involved in this initiative explained, "We – a private group supported by Bermuda Pride and OutBermuda – are excited to share the news that the crosswalks have been painted in Pride colours for the week before and after the Pride celebration! Our thanks to: The Corporation of Hamilton for all their assistance, OutBermuda for fundraising, and Bermuda Pride for organising Bermuda's first Pride!
"The crosswalks were selected based on the Parade route and both had 7 white stripes that could be painted. We chose to celebrate Bermuda by adding a pink stripe, which was a part of the original 8 colour Pride flag: Pink, Red, Orange, Yellow, Green, Turquoise, Indigo, Violet.
"We encourage the general public and visitors to come out and support Bermuda's first pride on this, the 25th anniversary of the decriminalisation of Homosexuality in Bermuda, and the 50th anniversary of the Stonewall Inn Riots in New York City."
Update Aug 26, 5.06pm: A City spokesperson said, "The two pedestrian crossings on Washington Street and Queen Street that have been painted in celebration of the upcoming Pride events were painted by the City with funding from private donors.
"In the past the City has approved [and will continue to approve] similar requests from charities to paint crosswalks to coincide with and promote observances such as Breast Cancer Health Month, for example. The crosswalks will revert back to black and white on September 8th in accordance with industry safety standards."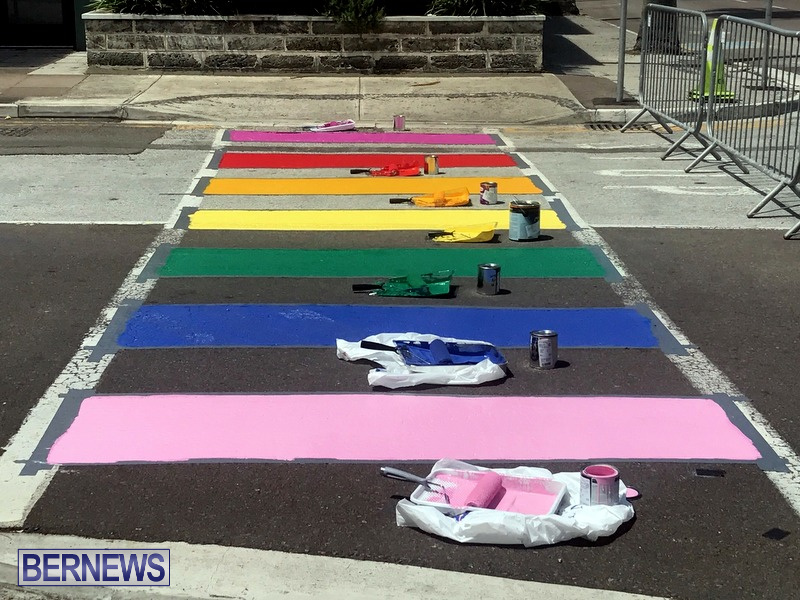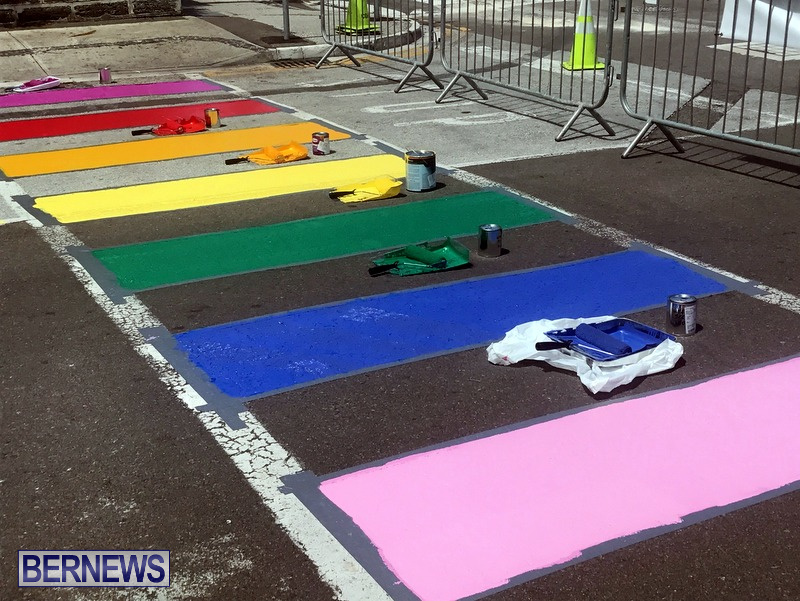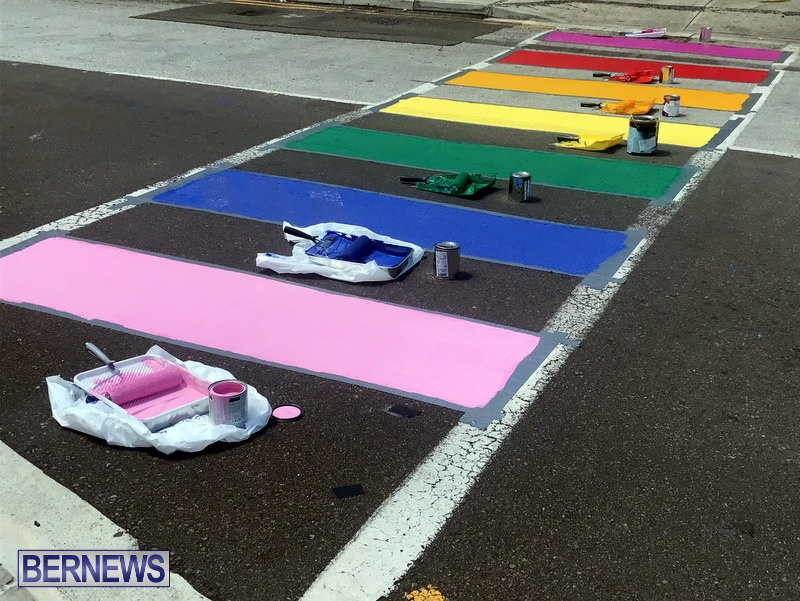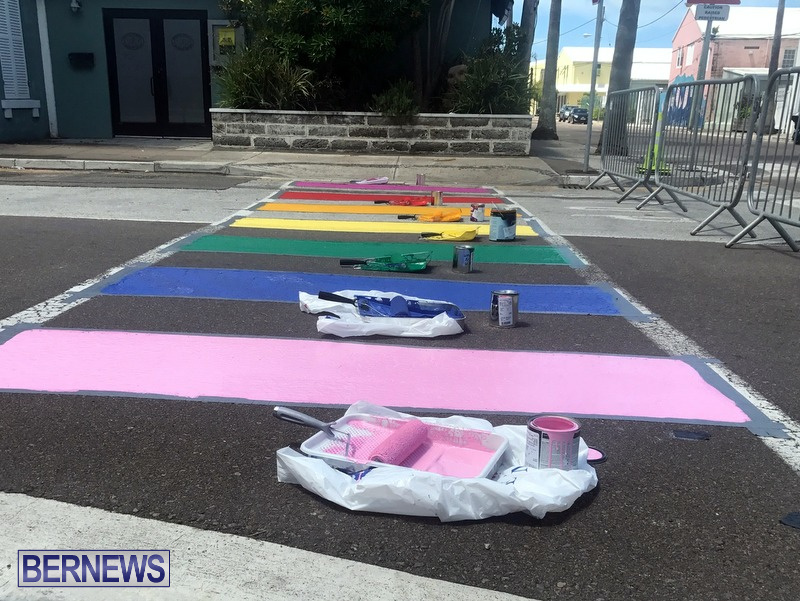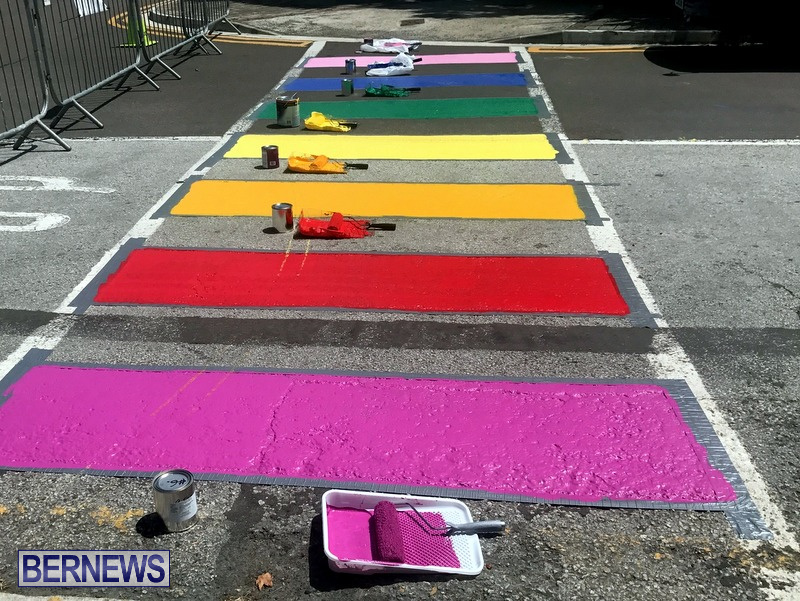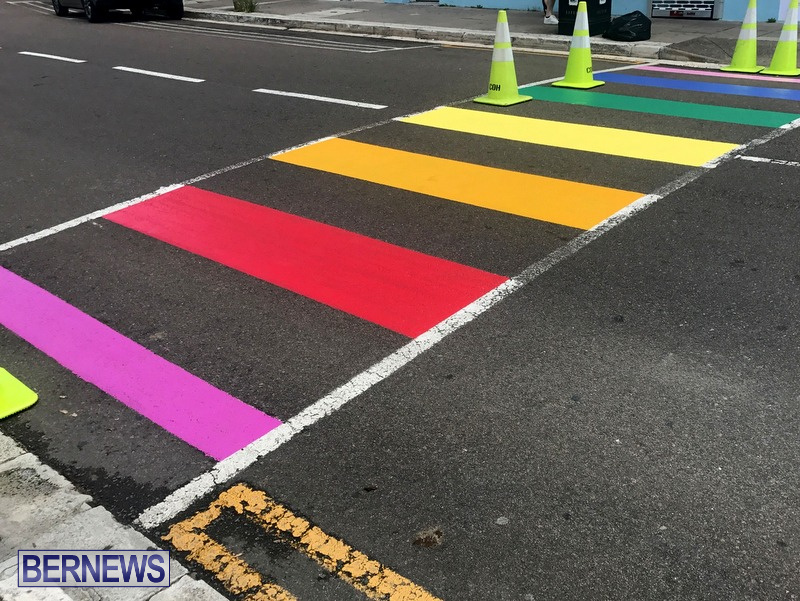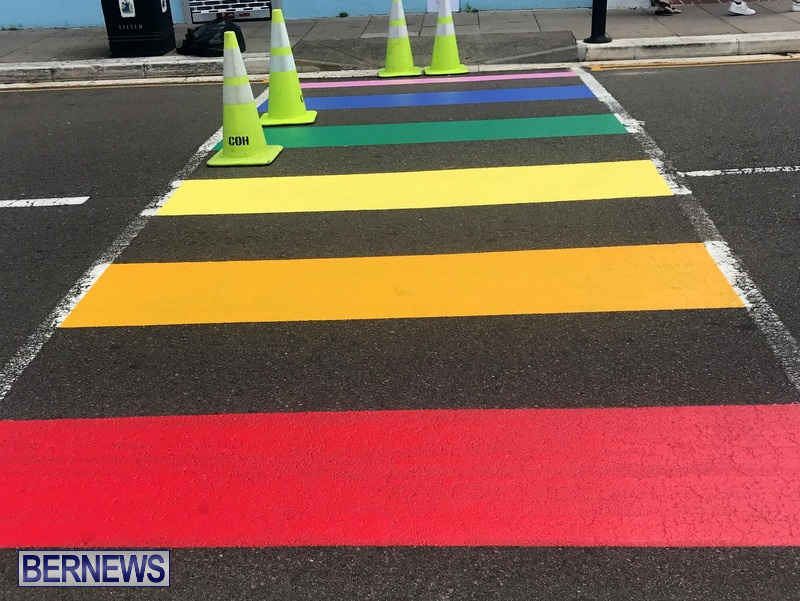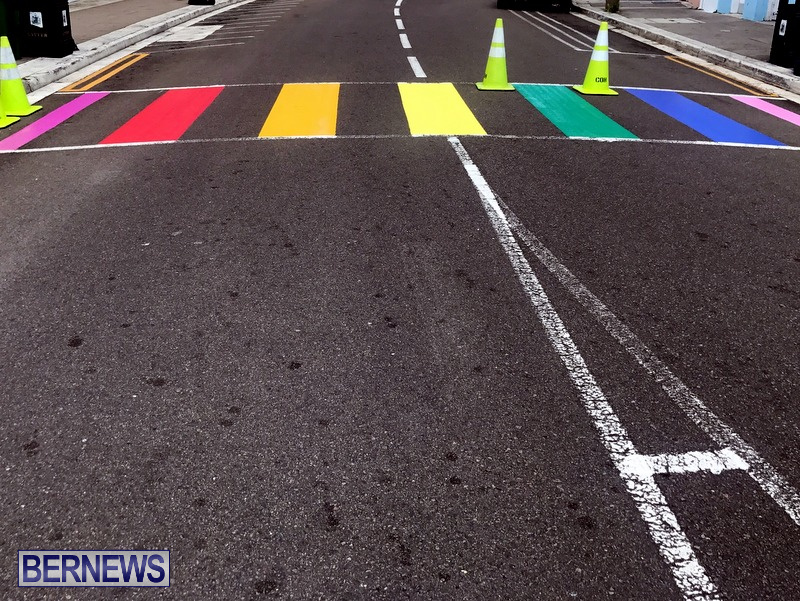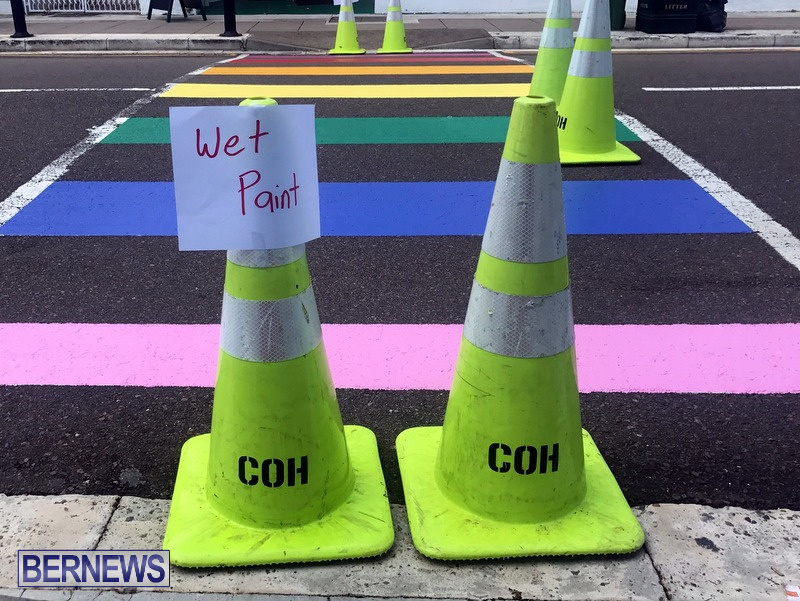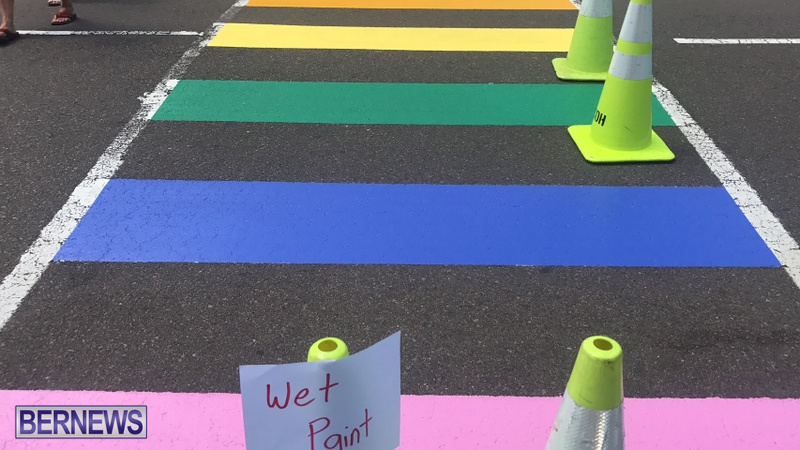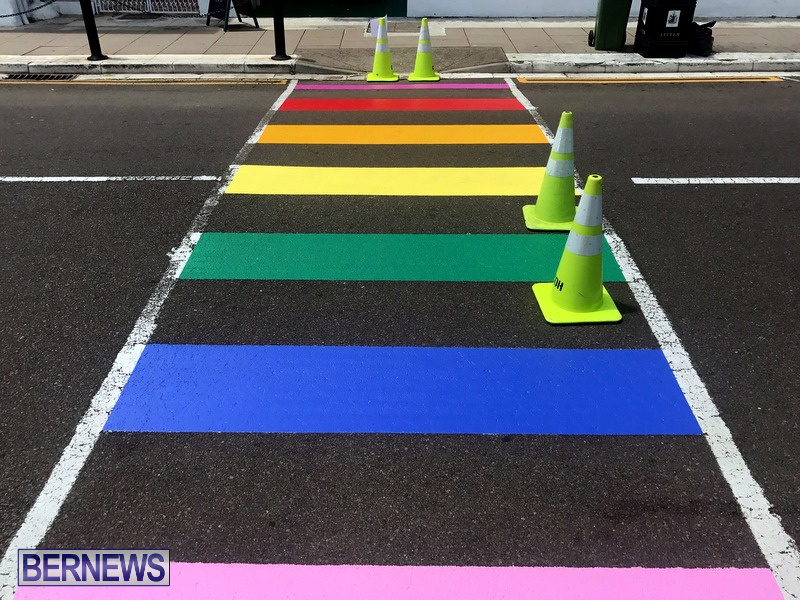 Read More About