The partners of Walkers announced that for the second year running Ashley Fubler is the recipient of Walkers' 2019 Legal Scholarship Award and has been awarded the sum of $15,000.
Ms Fubler — who was also the recipient of Walkers' 2018 Legal Scholarship Award – has completed her legal studies at University of Hull and will commence the Bar Professional Training Course in September 2019, in the United Kingdom.
Managing Partner Kevin Taylor, Ashley Fubler, partner Nicole Tovey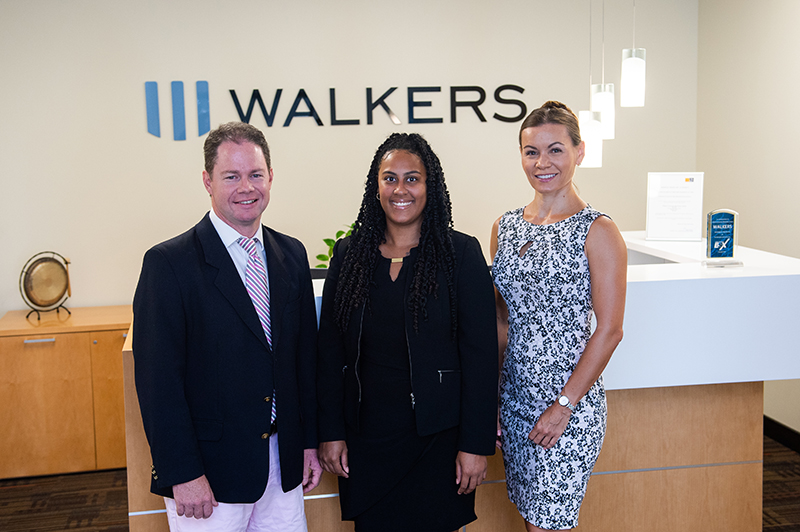 "Ashley has just completed a four week summer internship with Walkers, which was offered as part of the 2018 Legal Scholarship Award," said Nicole Tovey, partner and Head of the Training Committee.
"During the internship Ashley spent time working with both the Insolvency and Dispute Resolution and the Corporate, Funds and Finance teams, and was a very welcome addition to the firm. Ashley demonstrated initiative, dedication and a high level of skill and talent; she has a very promising future as a lawyer. The partners of Walkers look forward to seeing her continued success as she completes her qualifications over the coming year."
The 2019 Legal Scholarship Award marks Walkers' fourth year offering financial support to Bermuda's upcoming legal talent and Walkers said they are proud to be continually expanding this offering.

Read More About